Navigating the Change of Seasons with Diabetes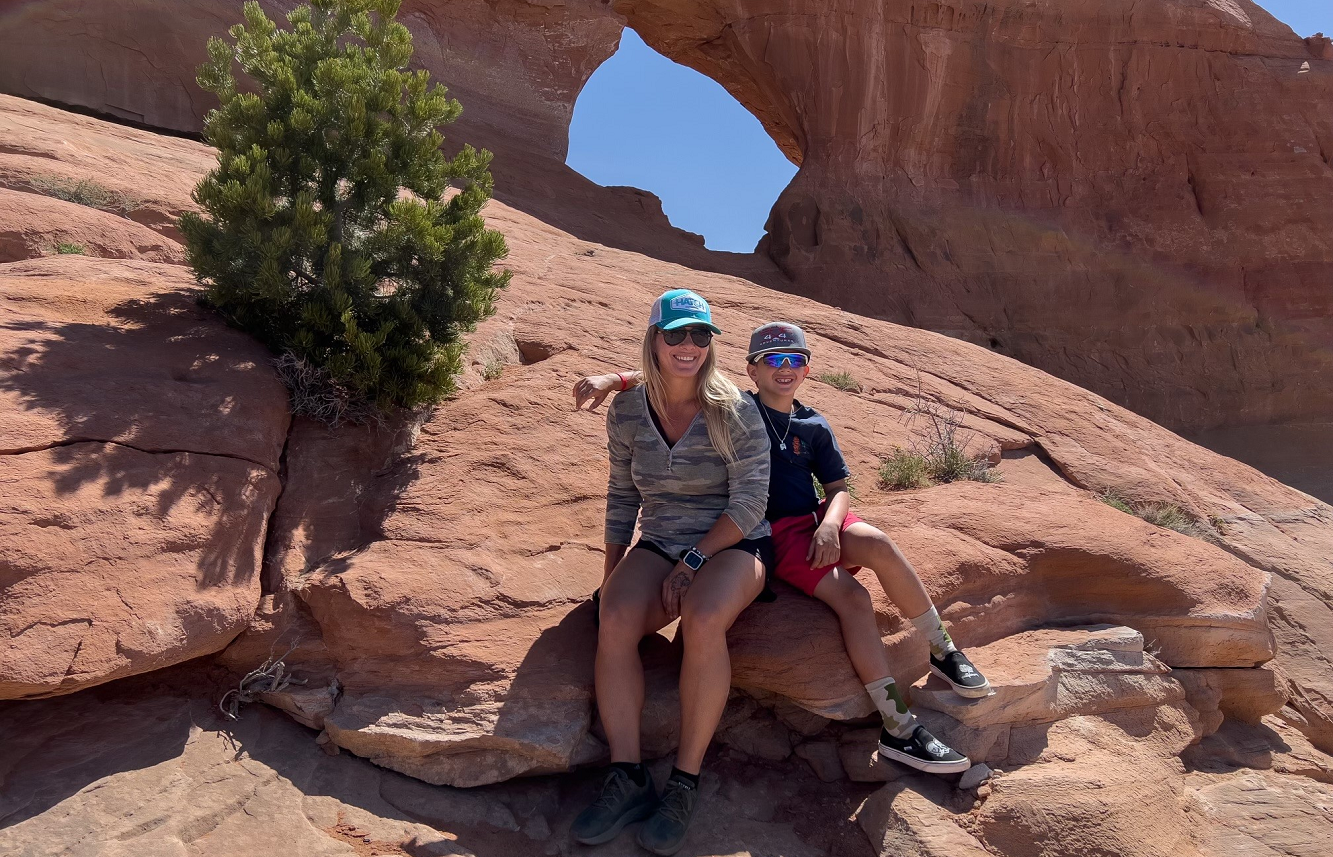 Managing diabetes through the seasons
Sometimes the changing seasons can mean a change in your diabetes management, too. Starting new routines can be a wonderful time to go back to the basics to consider how things like your work or school schedule, new activities or sports, and even the weather may affect your diabetes management plan.
Katey Petersen, a member of our Clinical Product Support team, who is also a Registered Nurse, Certified Diabetes Care and Education Specialist (CDCES), and fellow T1D along with her son, Leyton, took some time to share some of the most frequently asked questions that she is asked in her role as a Clinical Product Specialist. Within the responses, Katey shares her top tips for navigating the change of seasons with diabetes.
Insulin needs
Q: I've noticed changes in my glucose patterns around this time of year. Why is this happening?
A: It's not uncommon for people with diabetes to notice a difference in their blood glucose patterns as the seasons change, especially as summer comes to an end. Fall often brings a change in routine, like heading back to school or swapping swimming at the pool with a new fall activity.
For example, I know that when baseball season starts for Leyton, I'll need to put together a game plan for reducing his insulin before, during, and even after practices and games, when his glucose tends to run on the lower side.
Starting classes might bring feelings of nervousness or excitement (for kids and their parents!) which can also affect glucose levels.
It's important to work with your healthcare provider (HCP) to assess any patterns or changes in routine and make adjustments to your insulin delivery accordingly.
Keeping the Pod in place
Q: Even though it's not as hot out, I have had situations where my Pod has fallen off. What should I do to improve Pod adhesion during the fall months?
A: It's always important to consider your unique needs and activities when it comes to keeping your Pod in place.
https://www.omnipod.com/support-resources/accessories There are a few basics that should be kept in mind year-round when it comes to applying your Pod and keeping it securely in place:
Make sure your skin is completely dry. Try to avoid a Pod site change immediately after getting out of a bath, shower, the pool, or anytime the skin might be damp. Leyton and I also try not to get wet or sweaty for at least an hour after putting on a new Pod, if possible, so that it has a chance to really stick to the skin.
Clean the site. Use an alcohol swab or soap and water to eliminate any lotions or oils that might be present on the skin before applying a Pod.
Remove excess hair. Shaving the area where the Pod will be placed helps it adhere to the skin better in places where hair might be a barrier.
Tip: Between Leyton's sports and as an avid CrossFitter myself, we often use PodPals® or other adhesive products, like AllKare wipes, for an extra layer of protection against perspiration and the heat — even in the cooler weather.
Nutrition basics
Q: I sometimes find it difficult to maintain a healthy diet with my busy schedule. What tips do you have for making meals and snacks that help keep blood glucose balanced?
A: Fall can bring new challenges when it comes to eating healthy. Whether you're packing lunches for school or navigating the options at your favorite team's tailgate, one tip I love is to balance your plate — something you can do almost anywhere!
Aim to fill half of your plate with non-starchy vegetables, one fourth with protein, and the last fourth with a carbohydrate source. This method helps ensure you get a variety of nutrients, including plenty of fiber which can help with blood glucose balance.
For more healthy eating tips, visit this page on our Diabetes Hub: How Meal Planning Can Help People with Diabetes.