What is a Continuous Glucose Monitor?
Often shortened to CGM, a continuous glucose monitor is a small, wearable device that measures your glucose every few minutes. It sends this information wirelessly to a receiver or smartphone, allowing you to see your real-time insulin data and trends, making it a critical part of automated insulin delivery (AID) systems. Some CGMs, like the Dexcom G6, will also alert you when your glucose is running low or high—a safety measure that gives CGM users some peace of mind.
Three Parts:
The sensor

: a device worn right on the body to measure glucose, using a very thin wire that inserts under the skin. Users wear them for several days on their stomach or back of their arms or legs, depending on the device's instructions.

The transmitter

: a reusable piece that fits onto the sensor and sends glucose data wirelessly to your device every 5 minutes.*

The receiver or smartphone app

: a device that displays your current and past glucose data, allowing you to see trends and patterns. When using Dexcom G6 with Omnipod 5, you will need to use the Dexcom app on a compatible smartphone. The Omnipod 5 System does not work with the Dexcom G6 receiver.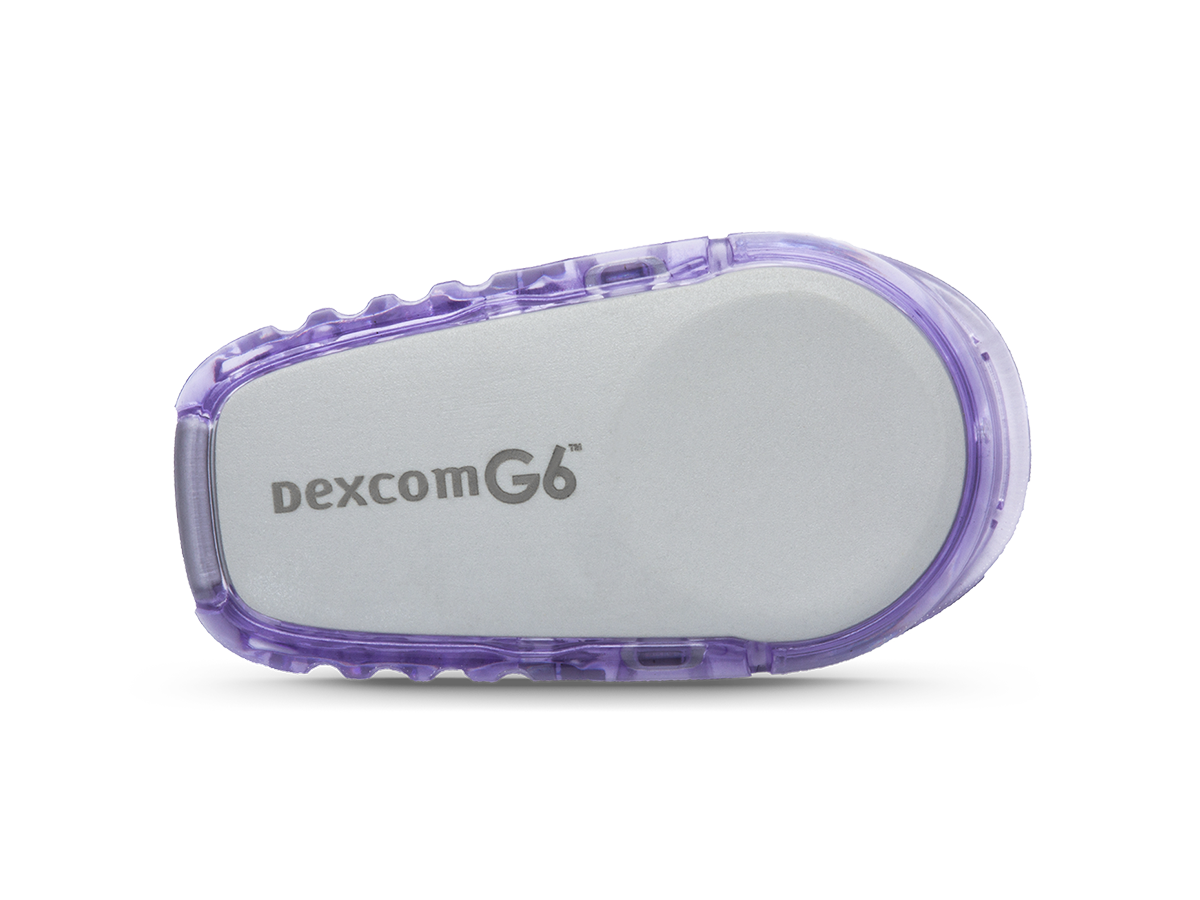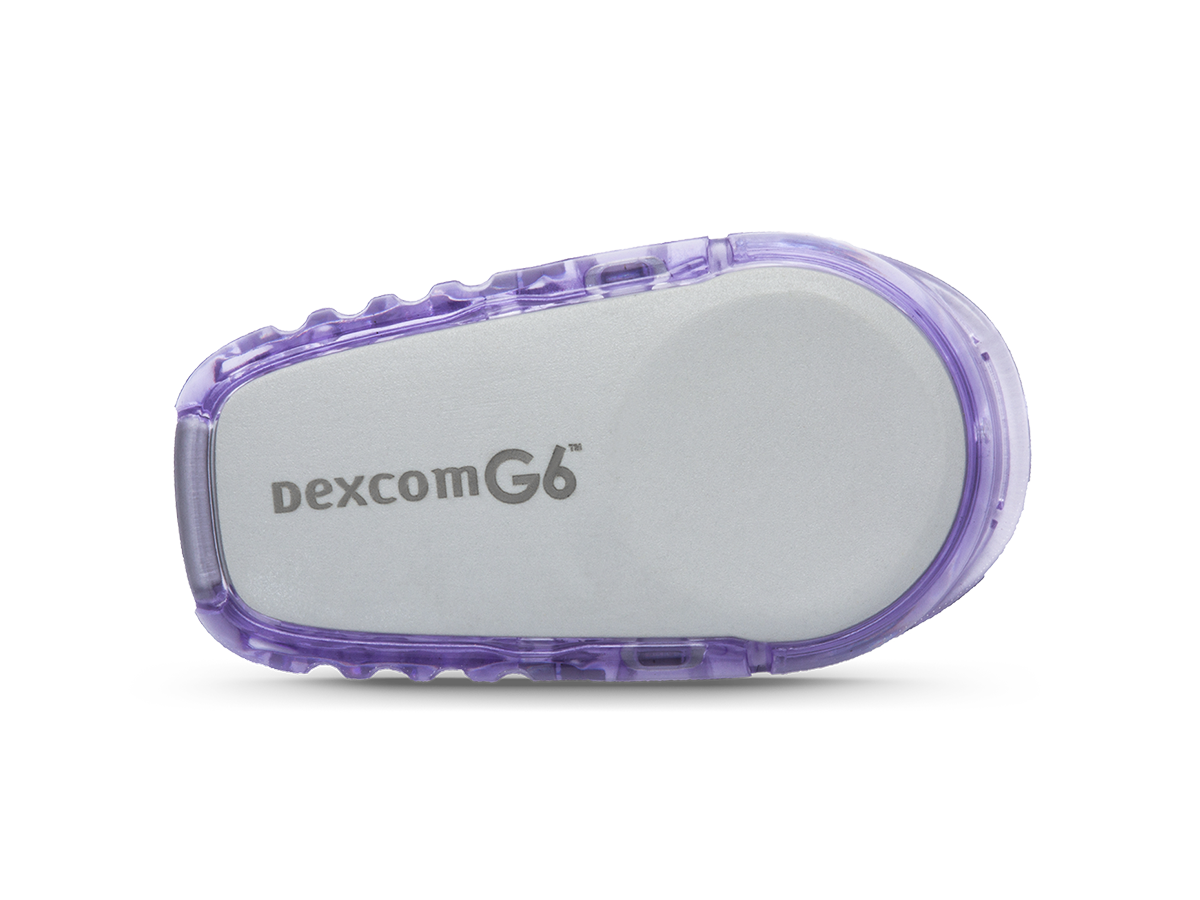 Shown without the necessary adhesive.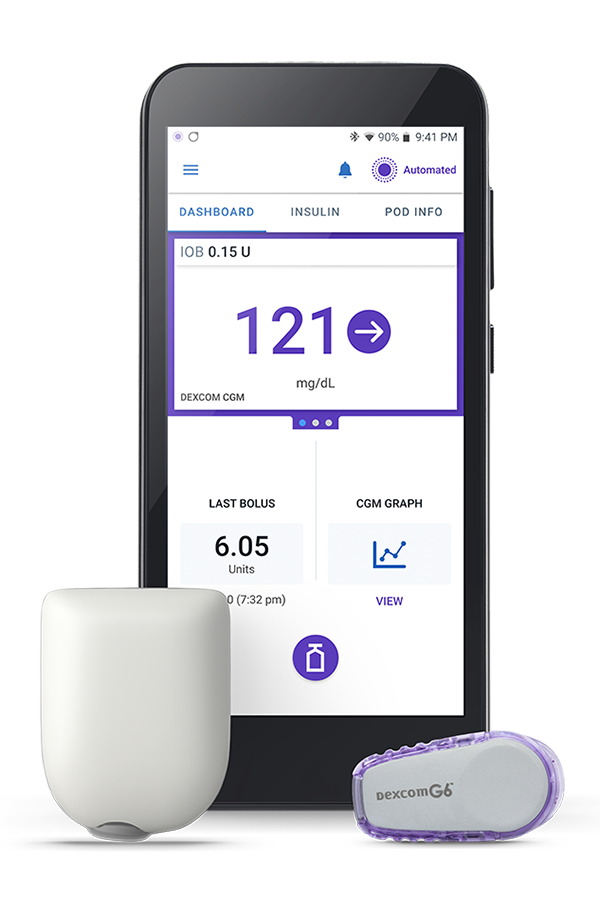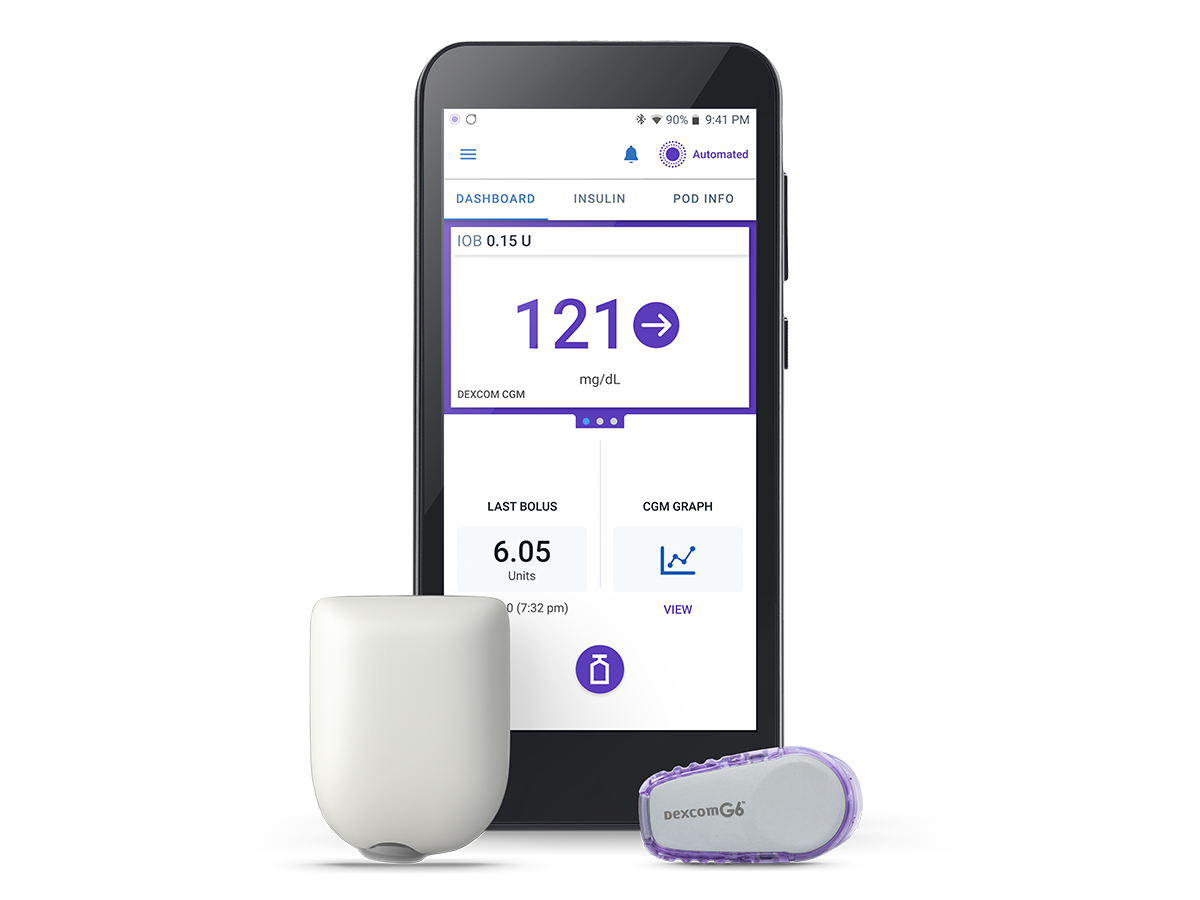 Pod shown without the necessary adhesive.
Better together: Dexcom G6 CGM & Omnipod 5
If you're using a CGM as part of an AID system, the device you'll use will depend on your insulin delivery system. For now, Omnipod 5 is only integrated with the Dexcom G6 CGM.
Dexcom G6 users must use the Dexcom App to control their G6 CGM.
If you have a compatible smartphone, you can also use the Omnipod 5 app. Otherwise, you can use the Omnipod 5 Controller, a touchscreen device that comes free with your first prescription.
See your CGM values in both places—the Dexcom App and the Omnipod 5 App.
Are the Dexcom G6 CGM and Omnipod 5 right for me?
Learn all about how Omnipod 5 and Dexcom G6 work together to incorporate your CGM data and trends to automatically adjust insulin delivery.