Game Day: 3 Low-Carb Snacks for Football Fans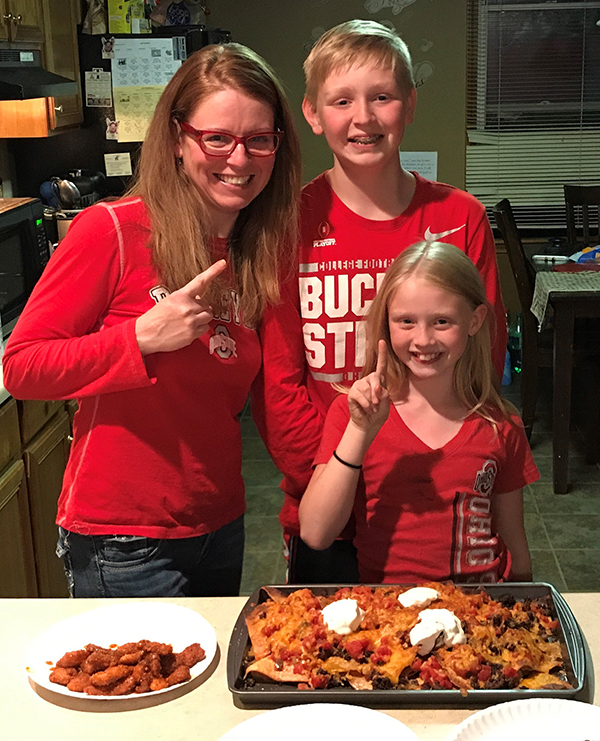 School's back in session and in many parts of the country, the leaves are changing. That means one thing – it's football season! One of the best things about football is the food that goes with it.
Is it possible to have those treats without all the carbs? You bet ya! Here are three recipes my whole family enjoys. The best part is they don't spike my blood sugar (Type 1 for 31 years) or my son's (Type 1 for two and a half years).
Fathead Pizza: Words can't even describe how wonderful this "dough" is. For our low-carb diet, it's a lifesaver! From pizza crust to cinnamon rolls, pot pie, and danishes – this is a very versatile recipe you'll want to play around with. But, it's football time so let's focus on pizza. The entire crust has just four carbs. We add pizza sauce and our favorite toppings (and remember to include these in the carb count) and make an incredibly yummy and very filling pizza without the blood sugar hassles that come along with the traditional dish.

Nachos: No recipe needed for these. The secret is finding low-carb tortillas that work for you. We do pretty well with the La Banderita brand. I simply cut the tortillas and fry them in oil for a few minutes on each side to make "chips." Then, I put the chips on a baking sheet and top with our favorite nacho toppings. For this particular game day, we used taco meat, salsa, a mixture of diced tomatoes and green chilies, and shredded cheddar cheese. Bake (or broil) for a few minutes until cheese is melted. Then top with sour cream. I always cut each tortilla into the same number of pieces to make carb counting easier. For example, if I cut the tortilla into nine pieces and there are five carbs per tortilla, the serving size then becomes five carbs per nine chips. I count out the chips and include carbs for everything used to top them, and enjoy super yummy nachos that won't spike my blood sugar.

Boneless Chicken Wings: These may be my favorite football food of all time, but with the breading and sugary sauces, they can do a number on our blood sugars. I use this recipe for low-carb boneless buffalo wings. For my football fans that can't handle the heat of buffalo, I make this recipe for low-carb barbeque sauce.
So there you have it, three game day treats that help keep my blood sugar in check. Now go Bucks!
Written by Jen Runyon