Riding on Insulin Catches a Wave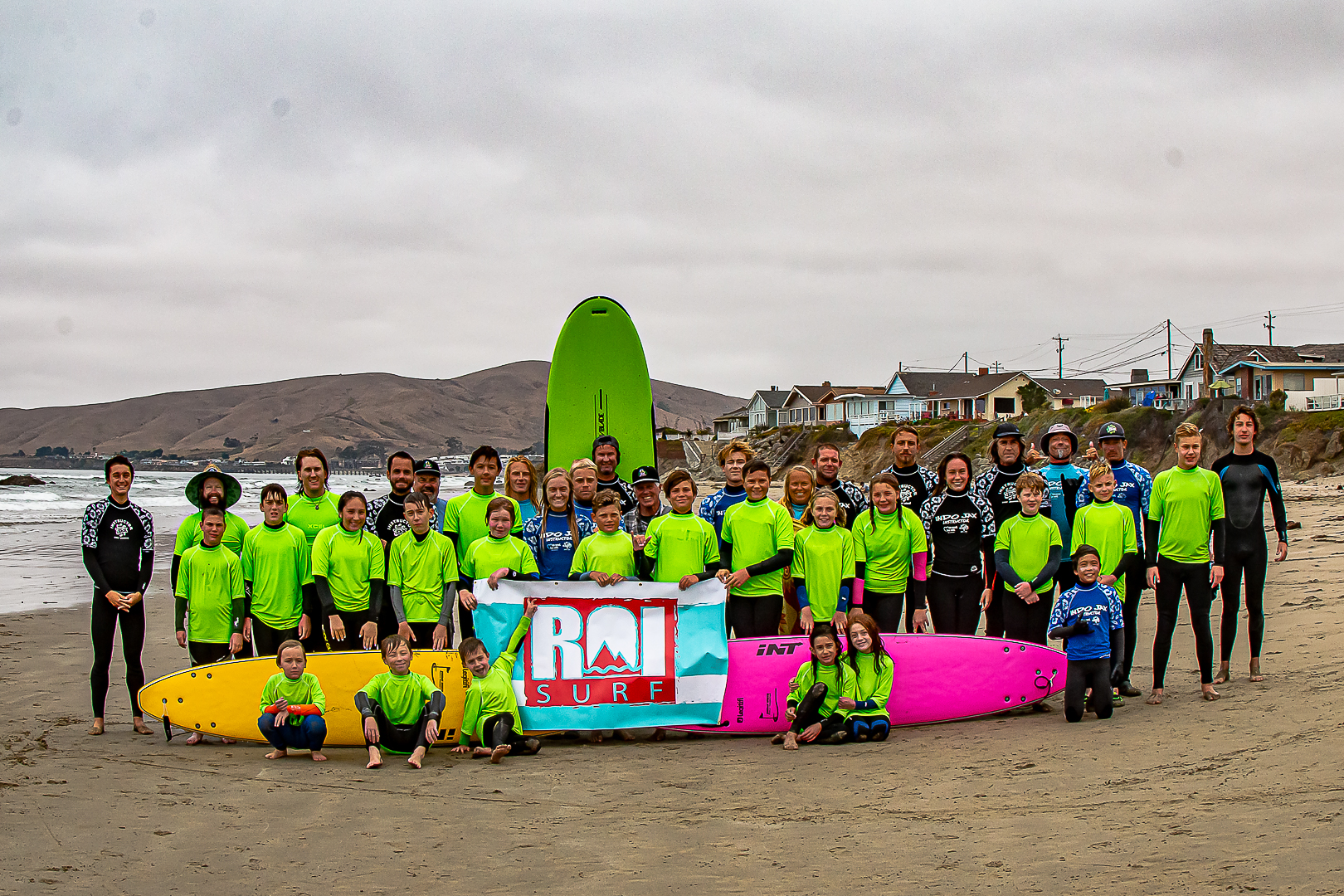 9-year-old Alex Kolev popped up on his surfboard. Following a hard push from his instructor, he bent his knees and straightened his arms, balancing his body against the fresh ocean air, allowing him to coast to the shore.
His concentrated expression turned into a genuine, infectious smile as he stood up on the board. Alex's mom, Michelle, stood next to me as she cheered him on, shouting "Go Alex!"
Moments later, she shared that Alex was diagnosed only last year, and as many of us can understand, it had been a very tough 12 months. Her emotions flowed as she described in detail how this moment and the entire experience meant the world to both of them.
"What an amazing three days, THANK YOU!" Michelle wrote to us days after camp. "Alex and our family are still riding so high. The entire ROI and IndoJax community were amazing."
At any Riding On Insulin event, these are the moments we strive to create for every family. We do our best to create a safe environment where kids and teens with T1D can boost their self-confidence through learning an action sport.
In July 2019, we hosted the Kolevs and 20 other families in partnership with Indo Jax Surf Charities in Cayucos, California for our first-ever surf camp.
We're entering our tenth ski/ride season, so playing in the snow comes natural to us, but being out on the ocean was an entirely new experience for our organization. Over four days, we spent ten hours surfing, visited a skate/scooter park and played plenty of silly group games.
Indo Jax Surf School provided us with an incredible group of instructors, and we had a handful of T1D volunteers as well.
"To see the joy, hear the laughter and to witness the smiles was such an amazing experience," said Steve Perez of Indo Jax. "To see kids that on the first day were hesitant to go out and then standing up and surfing by the end of camp, we witnessed a growth of confidence and self esteem. We can't wait till our next camp."
And that wait won't be too much longer. We are proud to announce an East Coast Surf Camp June 24-26, with sessions from 5-8 PM. Registration opens November 1. The West Coast Surf Camp will take place once again at the end of July.
While we're new to the water, we bring years of experience of high quality risk management and experiential learning. Every camper had an instructor to themselves while out on the water, essentially giving each participant the experience of a private lesson for three straight days.
"Watching those kids catch waves for the first time, throw their arms up in triumph and smile from ear to ear was deeply moving," said Jack Viorel, Indo Jax Surf Charities Founder. "It was clear their self esteem was soaring and I know they felt that if they can surf, they can do anything!"
Rightfully so, there were plenty of worries and questions when it came to how surfing with T1D would work. We had safeguards in place and learned by doing.
Every 45 minutes we sounded a siren from the beach, and the kids came out of the water, dried their hands and tested their blood sugar.
If someone was using a tubed pump, they typically had it unplugged while surfing, so we kept a close watch on everyone's numbers. If they were using an Omnipod® System, they obviously just left their pods on. We also did finger checks on the beach, as CGMs generally don't transmit data in the water.
More than half of this year's 25 surfers were on a full scholarship, which we can provide for families thanks to our generous partners such as Insulet, makers of the Omnipod® System.
If you are interested in a winter or summer camp, you can see our locations here. If you'd like to fundraise your camp cost and attend Riding On Insulin, you can earn free swag and support ROI here .
Written by Dustin Askim