From Diagnosed Middle Schooler to Podder and College Intern: Kayley's Story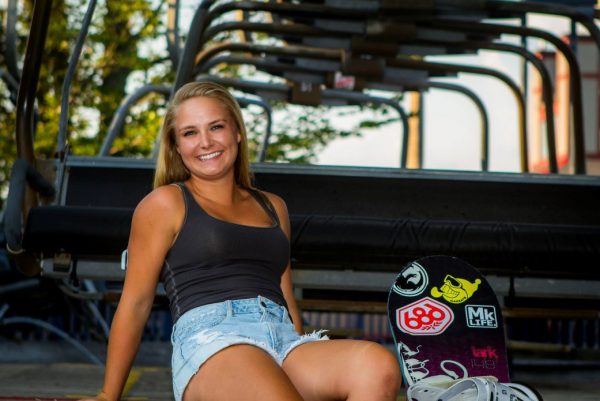 My name is Kayley Christian and I'm 19 years old. I've had type 1 diabetes for almost six years. This summer, I am working as an intern with the marketing team here at Insulet Corporation. Through my blogs, I hope to share my experience not only here at Insulet over the summer, but also what it's like being a full-time college student living with T1D, starting with my diagnosis story. Prior to being diagnosed in May of 2011, I was fairly familiar with type 1 diabetes and what it looked like due to the fact I have an aunt as well as a grandfather who both have type 1. This meant I had an understanding of what was involved in T1D…or so I thought.
Before I had actually been diagnosed with diabetes, I was suffering from extreme thirst and frequent trips to the bathroom. These symptoms alone made my mom suspicious as to what was going on, given she had seen the diagnosis process with my aunt in her mid to late twenties. We made a visit to my neighbors' home, where the husband was a fellow T1D and his wife was a practicing nurse. I will never forget the looks of fear on their faces when the meter read HIGH after taking in the blood sample of someone who, up until this point, had been an active and healthy kid.
Of course, at that point, I had no idea what that meant, how bad it was or how bad it was seemingly going to get. Almost immediately after checking, my mom and I headed to the hospital. Once we got there, I was immediately admitted, given the severity of the circumstances. It was all a blur −̶ nurses and doctors in and out, pricks and pokes throughout the night and what seemed like more information that I had learned in all of seventh grade thrown at me over the course of less than 48 hours.
Looking back, I really ended up getting very lucky as far as diagnosis stories go. I never got sick and only spent two nights in the hospital mostly to learn how to care for this new part of me. After being discharged, I was expected to resume life as normal. This meant going back to school, sports and trying to get my life back on track at 12 years old. I knew the journey wasn't going to be easy, but I wasn't going to let that stop me.
Written by Kayley Christian