Being Quiet is Not an Option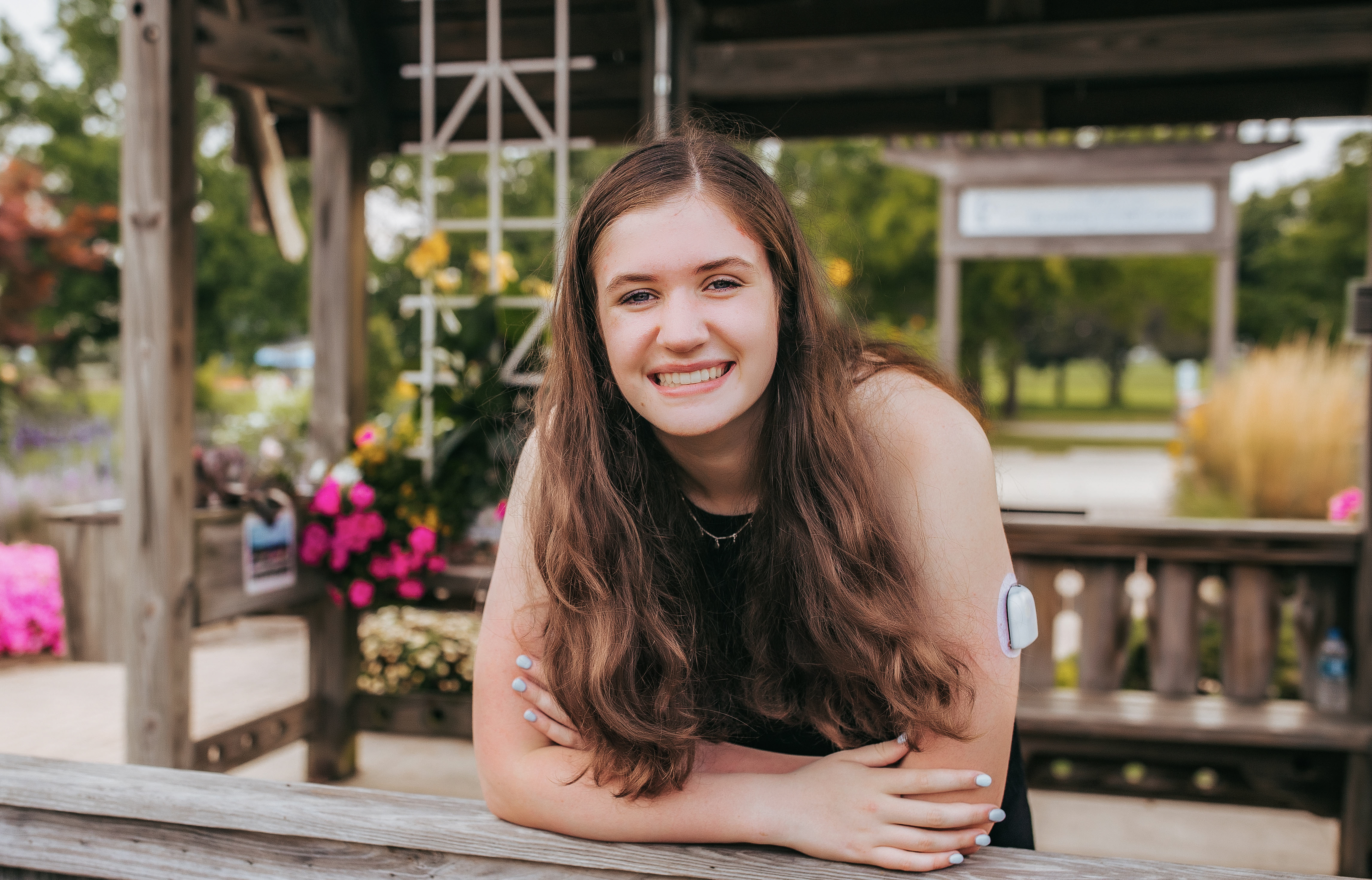 Diagnosed with type 1 diabetes at the age of 8 on July 10th, 2013, a Podder™ since August of 2013 (her current favorite Pod site is her arm), Jacqueline Lynch is a whip-smart, funny, determined, and kind young woman who lives her diabetes life out loud and proud.
On July 25th, 2021 (and 15 days after her Diaversary), she launched the first episode of her Podcast: T[een]1D.
When asked what inspired her to create a podcast for teens living with T1D, Jacqueline was quick to say that she's been incredibly lucky to have received so much diabetes support over the years and felt compelled to pay-it-forward and help others find support, too.
"I want to give other teens with T1D, who don't have access to the diabetes support that I do — thanks to diabetes camps and JDRF events — access to the same great resources, so I created a podcast for teens living with diabetes: the T[een]1D Podcast."
There's a growing stream of diabetes podcasts (see what I did there?) on the horizon — and that is a wonderful thing. Knowledge is power and sharing our experiences with others is both powerful and empowering.
With so many diabetes podcasts, what makes the T[een]1D Podcast different? It's hosted and produced by an actual teen with T1D, for actual teens with T1D.
While type 1 diabetes is included in both her podcast's name and is the primary focus of each episode — it's not the only subject she and her guests discuss — because like all of us living the diabetes life, Jacqueline and her guests are more than just the sum of their diabetes parts.
Topics like favorite songs (Jacqueline's been listening to Lorde's, The Louvre, a lot as of late), movies, and life in general, pepper each episode.
Jacqueline not only writes and produces her own show, but she's also got a lot going on outside of her diabetes. She's a busy high school Senior working on the college application process; playing basketball, running track, and is involved in Show Choir, plus a bunch of other clubs. Oh yeah, and in her spare time she loves to read and write.
How does she juggle it all?
"In terms of writing and recording episodes, I do that when I have the time to do it. I'm involved in a lot of activities. I used a lot of time over the summer to record episodes. Right now, and in the future, I'll use my free time after school to find time to squeeze people in. It is kind of difficult sometimes to navigate a schedule between schoolwork, activities, and episodes recorded, but I've been able to do it," reflects Jacqueline.
When asked if the life skills she's developed over the years, and courtesy of living with T1D, have helped her in terms of creating, producing, and hosting her show, Jacqueline responded by saying:
"Diabetes has taught me not to be afraid when it comes to reaching out to people. Making yourself known is really important — I have that with T1D. It makes you speak up and be open because you have to let people know. Being quiet is not an option. Diabetes gives me the confidence to reach out and ask people to be a guest. Almost everyone with T1D is willing to help and talk. So even though I was really surprised in the beginning when the people I asked to be guests said 'yes,' I shouldn't have been."
Advice to newly diagnosed T1D teens
"Find other people who also have type 1 diabetes — they're a large steppingstone to connecting you to other people, finding the diabetes community, and finding other interests outside of T1D," Jacqueline shares.
But what about T1D teens who have fears about sharing their diabetes diagnoses with friends and classmates?
Jacqueline's advice: "If your friends care, but in a rude way — they aren't friends you should be having in the first place. Look, even if you don't want to tell them very much about your T1D, give your friends enough info so they know what to do in a situation if something were to go wrong, or if something were to happen and you'd have to leave for any reason."
BRAVA, agreed, and color me impressed, Jacqueline! On a personal note: I enjoyed my time talking with Jacqueline and I'm looking forward to watching (and listening), as the T[een]1D podcast continues to grow and flourish along with its host.
Listen to the show on Spotify or watch on YouTube. Follow T[een]1D on Instagram.
Want to experience going tubeless for yourself? Take the Pod for a test drive with a 30-day free trial*.