High Blood Sugar Due to Pump Or Site Issues?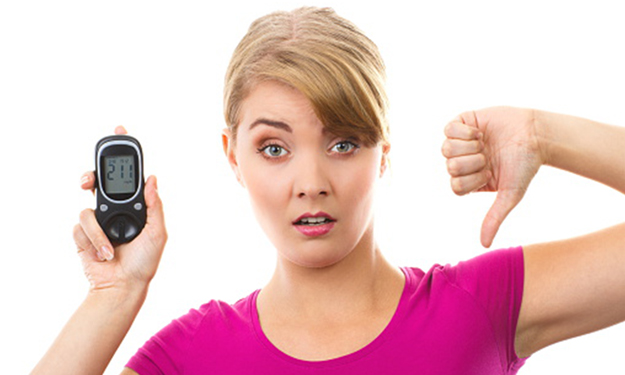 Anyone who uses an insulin pump knows there are many benefits in terms of lifestyle and glucose control. However, there's also a lot that can go wrong. Just the other day, I got one of those annoying "occlusion" alarms for no apparent reason. And last week, one of our patients developed pain at their infusion site and had to move to a different spot. Problems like these can result in high blood glucose (BG) levels. There are a number of "parts" that all have to be working properly for the pump to perform well. The insulin itself has to be at full-strength (unspoiled, and/or not expired), the reservoir and tubing have to be free of air pockets, the infusion set/cannula must be properly seated under the skin, the pump itself needs to be in good working order…you get the idea.
Pumps use rapid-acting insulin, which typically takes 3-4 hours to finish working. If something goes wrong, it is important to identify and fix the problem quickly. People with diabetes and diabetes caregivers know that this requires good troubleshooting skills. Otherwise, it is possible to have very high BG levels, produce ketones, become dehydrated, and slide headfirst into Diabetic Ketoacidosis (DKA). If you are on a pump and have unexplained hyperglycemia, you need to act fast.
Unexplained hyperglycemia can occur because of a "mechanical" issue related to the pump and its components. So how do you become an effective problem-solver? A little knowledge goes a long way. Knowing whether an elevated BG is related to a pump issue or some other cause can help you resolve the problem in a timely and effective manner.
What to Do When You Have High Blood Glucose (BG)
If you have had an unusually high BG for several hours, it is important to test for ketones (either in urine or a blood sample). The presence of ketones indicates that your body is lacking insulin. Since the pump and its components may be part of the problem, there are three steps to take to help you figure out the possible problem and get back to a normal BG.
Take an injection of rapid-acting insulin using a syringe or a pen to correct the high BG. That way, you're absolutely sure that insulin has gotten into your body. If you have a tubed pump, you can disconnect a pump and deliver an equivalent bolus into the trash can (or sink) so that the pump can track the insulin-on board accurately.
Change out everything: open a new vial of insulin, replace your Pod, or fill a new pump reservoir/cartridge and replace the infusion set and tubing.
Drink plenty of water to prevent dehydration and to flush out the ketones through urination.
If ketones are not present, you can bolus with the pump. If your BG doesn't come down within the next couple of hours, follow the three steps above. If it does come down, now is your chance to play detective and figure out what may have caused the high reading. Here's a list of what I refer to as the "usual culprits of high blood glucose:"
High BG can occur because of infection or illness, with hormonal changes such as menstrual cycles and growth spurts, following a low blood sugar treatment, or in relation to a change in some other medication--quite possibly one that is not related to diabetes. Steroids are infamous for raising BG levels. Stress and high fat foods can result in high BG levels, as can being too sedentary.
Insulin can "spoil" when exposed to heat or excessive agitation. Insulin needs to be stored properly, and care needs to be taken to keep the pump and tubing (if applicable) out of direct sunlight. Furthermore, rapid-acting insulin needs to be used in an insulin pump, so be sure that the wrong type of insulin wasn't inadvertently used.
A site should not be used for any longer than 72 hours. Doing so invites the development of lipodystrophy, which leads to poor insulin absorption and results in high BG levels and a need for more insulin. Practice good site rotation to decrease change of developing scar tissue.
Identifying the Cause of a High BG Reading
Check to be sure that the pump is delivering insulin as intended. Is the am/pm on the clock set correctly? Having them flipped can result in incorrect basal and bolus dosing. Has the pump been suspended for a while? Have the batteries died? Do you smell the insulin? If so, this indicates that something is leaking (the pump should be an airtight system). Check the connections to be sure they are tight and secure. It might look like the infusion set is in place, but the cannula could be blocked, kinked, or displaced.
Be sure to take a good look at the infusion set and the insertion site. The adhesive on the infusion set should be well-secured to the skin. If it's starting to lift up at the edges, it needs to be replaced right away. An adhesive product might need to be applied to the site and allowed to dry before you insert the new infusion set, to help it stick better. An overlay bandage could also be used, cutting a hole in the center so that you can still disconnect at the site. Of course, make sure you are not disconnected. If you have missed basal insulin, deliver a bolus to replace it. If you use a pump with tubing, be certain that any air is purged out. If there is a "window" that allows you to look at the placement of the cannula, check to make sure it looks like it was properly inserted. You should only see several millimeters of cannula in the window. If you see more, put in a new infusion set, being certain to insert the introducer needle all the way. Be sure that there's no blood in the cannula or the tubing. If the insertion site is red, warm, or tender, insert a new infusion set in a different location.
Check for a blockage. Pumps should alarm when a blockage occurs, but silent occlusions (minor blockages that do not trigger an alarm) can and do occur. However, if you do get an alarm, don't ignore it. You should immediately change the reservoir/cartridge, tubing (if applicable) and infusion set. If occlusions occur often, try switching to a new site and location on your body or a different type of infusion catheter. A steel needle (as opposed to a flexible Teflon cannula) may do the trick. Or switch from a long cannula to a short one, or from a 90 degree to an angled infusion set, or vice versa. If the problem is due to the insulin crystallizing, a switch to a different brand of insulin may solve the problem.
There are a lot of "points in the pipeline" where a problem can occur with a tubed pump. One nice thing about the Omnipod System is that it eliminates (or minimizes) many of the potential issues. If you don't have tubing, it reduces the likelihood of air pockets or insufficient priming. The adhesive on Omnipod System also tends to be quite effective, so having the Pod fall off is less likely. Site evaluation with the viewing window is beneficial as you can see if the cannula has dislodged or if a leak is occurring (the window can become foggy or liquid-filled).
It would be great if technology worked the way it's designed to 100% of the time, but it doesn't. Problems crop up, and being able to effectively troubleshoot lets you get back in range and spend as much time there as possible. For more information on how to understand and manage minor challenges you may have with your Omnipod® Insulin Management System, please visit our Troubleshooting Guide.
Written by Gary Scheiner, MS, CDE