Flexible Eating to Create a Healthy Relationship with Food & Diabetes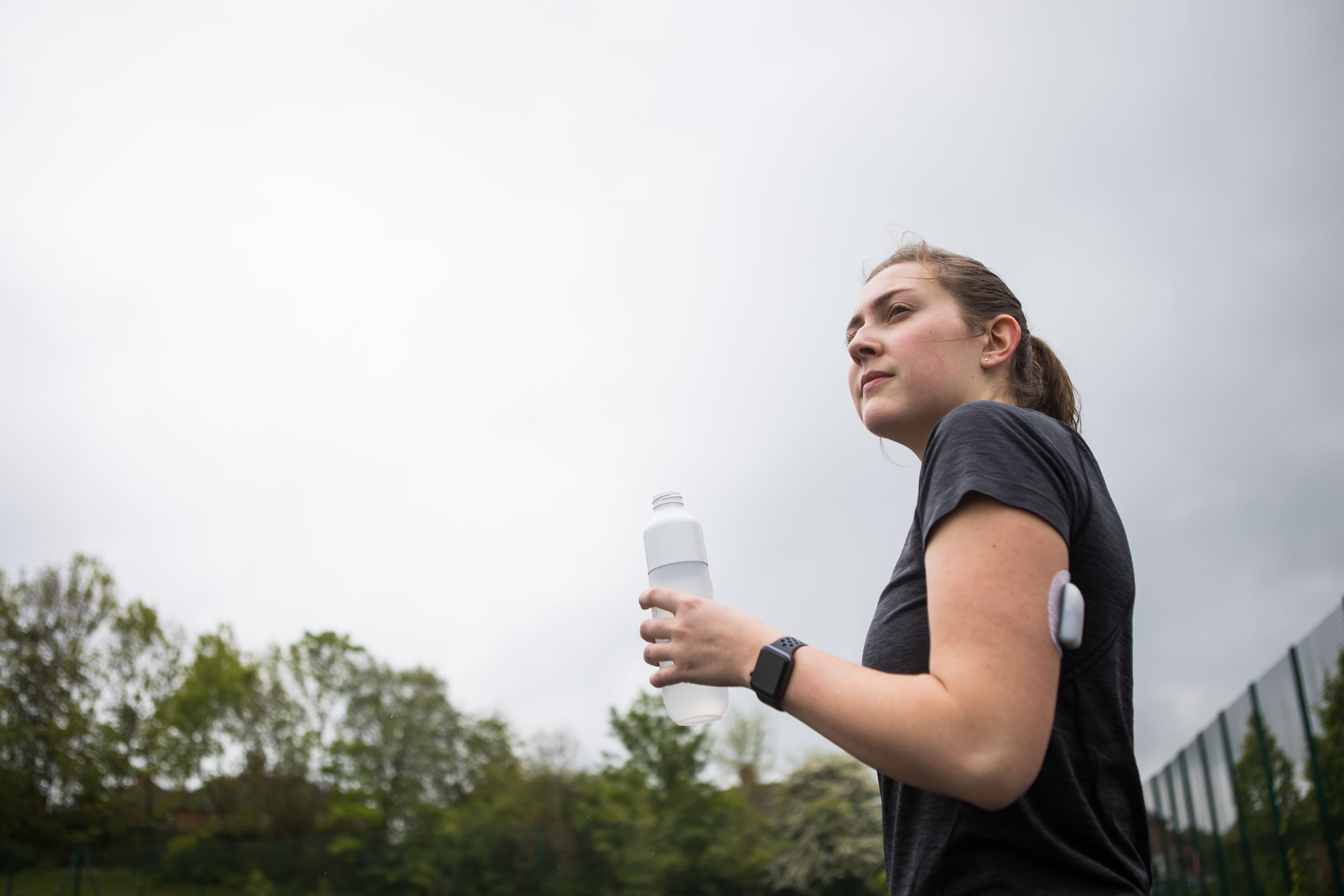 Approximately 45 million Americans try to lose weight every year. According to research from The Council on Size and Weight Discrimination , 95 percent of these efforts will fail, and most of those who do lose weight will regain it within 1 to 5 years.
For those of us with diabetes, the pressure to diet is unavoidable. Over the years, we've been increasingly inundated with books, experts, podcasts, articles and social media telling us that what we're eating is bad.
In fact, people with diabetes are far more likely to develop an eating disorder compared to non-diabetic peers. And this comes as no surprise considering the intense focus you must have on every single thing you eat.
Your relationship with food is complicated
"Even without diabetes, the habits related to eating are so rich and complex," said Alexis Elliott, LCSW, LISW-CP, CDE, a health coach with specialties in diabetes, eating disorders, and nutrition.
"And it has so much to do with managing diabetes, and the world that we live in now where a person's identity is so wrapped up in certain ways of eating. Nutrition science is such a big field and it's ever-evolving, and it's hard to decipher what's really credible."
Whether it's low-carb/high-fat, low-fat/high-carb, vegan, ketogenic, or counting points and calories, the message is always touted with incredible blood sugar levels and shame and failure for those that cannot adhere.
But for many, strict "religions" around food are truly not sustainable. Deprivation frequently leads to binge-eating, severe rebounding, and weight-gain.
"Maybe you were able to follow the rules of that diet for a few weeks, and then you have a bad day or bad week or the season changes and you can't follow it," explained Elliott. "And then it becomes a sense of failure."
Flexible Eating means no rules, but plenty of common sense
One common ground that persists in nearly every modern theory about nutrition, however, is the importance of eating more real food. Instead of an "all or nothing" approach, a "flexible eating" approach and mindset is not about dieting at all. Instead, it's really about one very simple thing: trying to eat more real food and fewer highly processed products.
"That's what I like about the flexible-eating theme, because it's not a diet," added Elliott. "That diet-word in general, we live in a world where so many people struggle with yo-yo dieting, and being more flexible helps you avoid those rigid rules and find what works for you."
Elliott sees value in very intentionally ditching the many "rules" and beliefs you have in your head about eating carbohydrates, eating meat, etc. in order to help see a few simple nutrition goals:
Eat more vegetables and fruits
Eat more plant-based foods
Drink more water
Eat fewer processed products
Mind your portions
Include indulgences (whether it's sweet or salty) once per day or less to prevent feelings of deprivation.
When eating higher-carbohydrate foods, measure carefully and dose your medications appropriately.
"Most Americans start their meal with meat, but we could form it around the vegetables," explained Elliott. "The idea of a flexible eating approach helps you push more plant-based foods to the forefront."
Of course, that doesn't mean throwing all caution to the wind when eating carbohydrates -- including fruit, grains, legumes, and highly processed snacks and meals like bars, cereals, pasta, baked goods, and other sweets.
"For people with diabetes, it's really about being mindful because we have so much data about how different foods influence your body and your blood sugar," said Elliott.
"You can take that knowledge and apply it to your diabetes management. There's no food that's completely off-limits, but we have to be considerate about frequency and portions. Mindfulness, intuitive eating and what works best for you."
A flexible-eating approach means you're striving to eat mostly whole foods for 4 out of 5 meals or 3 out of 4 meals, for example.
It also means no food is a "bad food." You're not a "bad person" or a "bad diabetic" for eating dessert. It offers room for you to indulge in cravings without the guilt or shame that often spirals into binge-eating and rebounding after strict diets that lead to deprivation.
A flexible eating approach to food is about restoring a healthy relationship with food, freeing yourself from guilt and shame, and making good choices that are empowered by freedom rather than rules.