Omnipod® 5 FAQs:
Why is my Pod deactivating?
Why is my Pod deactivating unexpectedly?
Can I fix this?
If your Pods are deactivating unexpectedly, you may have the Pod Shut-Off feature enabled. The Pod Shut-Off feature is designed to deactivate the Pod if you have not interacted with the Omnipod 5 App for a certain length of time. You can turn this off. This alert is defaulted OFF, but it can be changed.
To check this, go to "Settings", "Reminders" and select "Pod Shut-Off".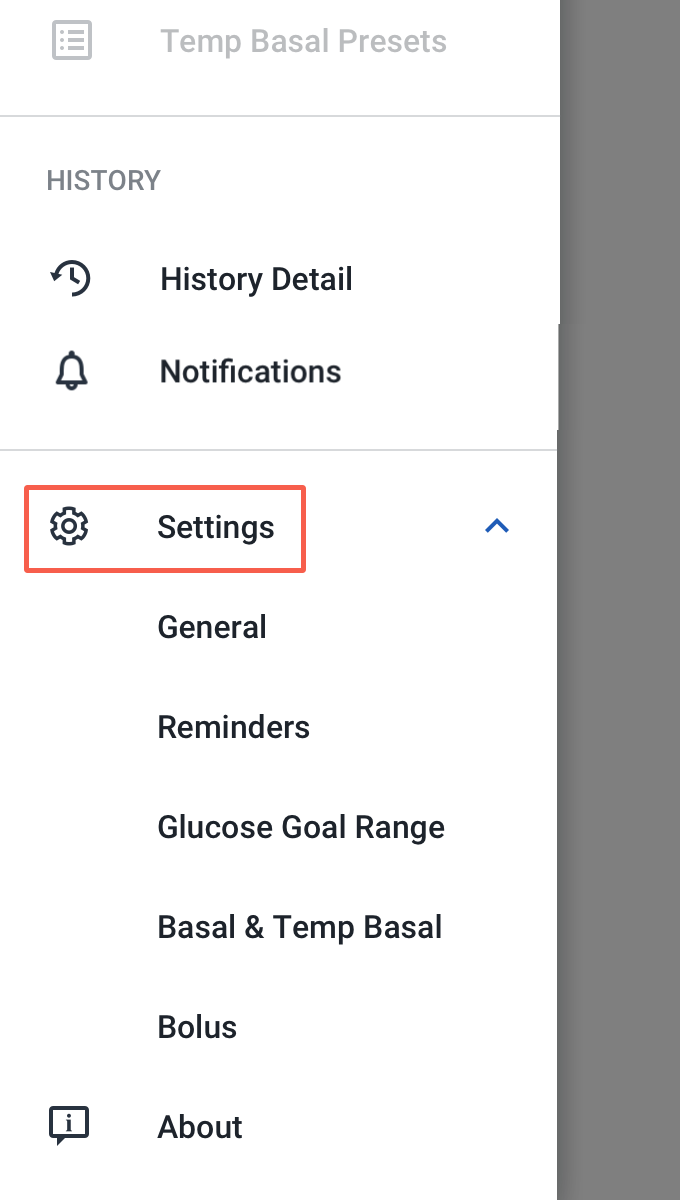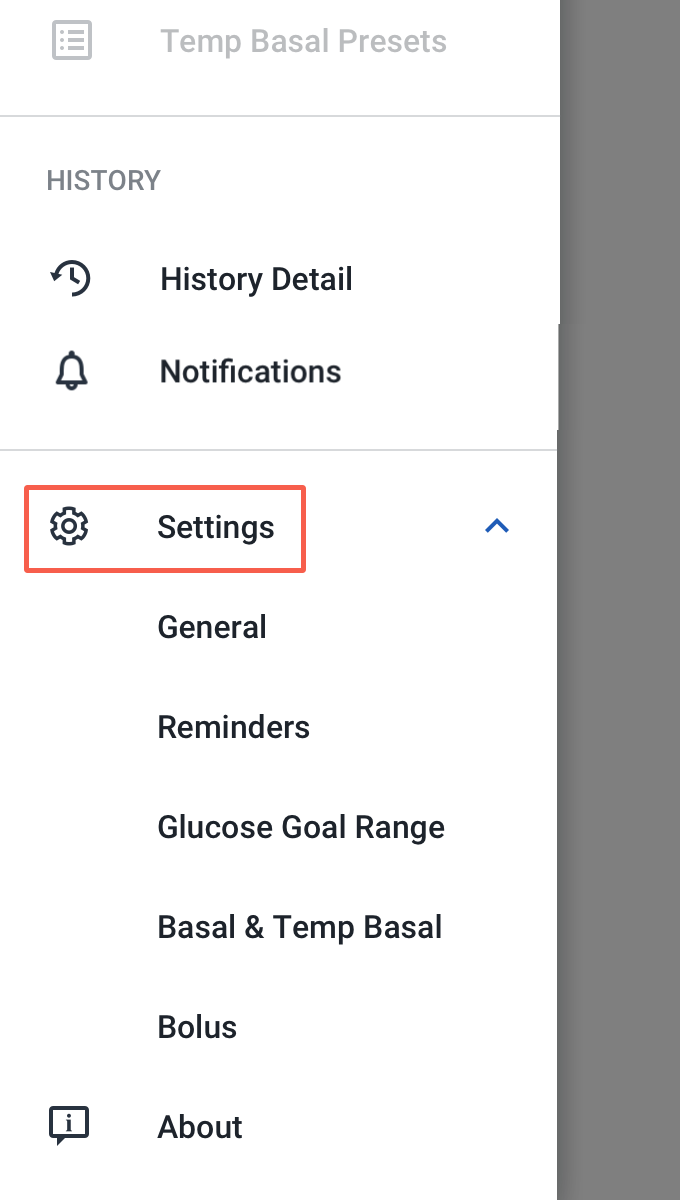 1. Tap the Menu button and select Settings.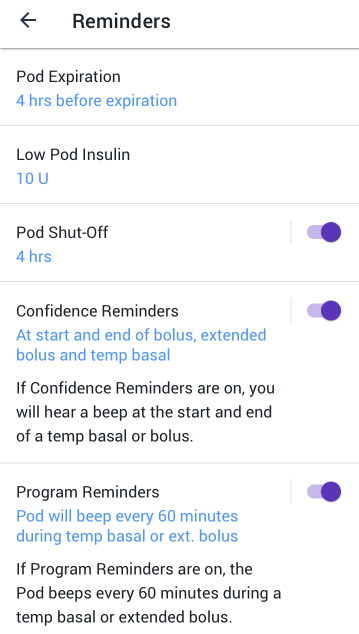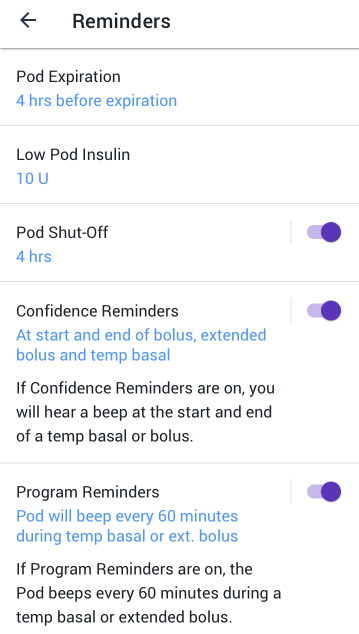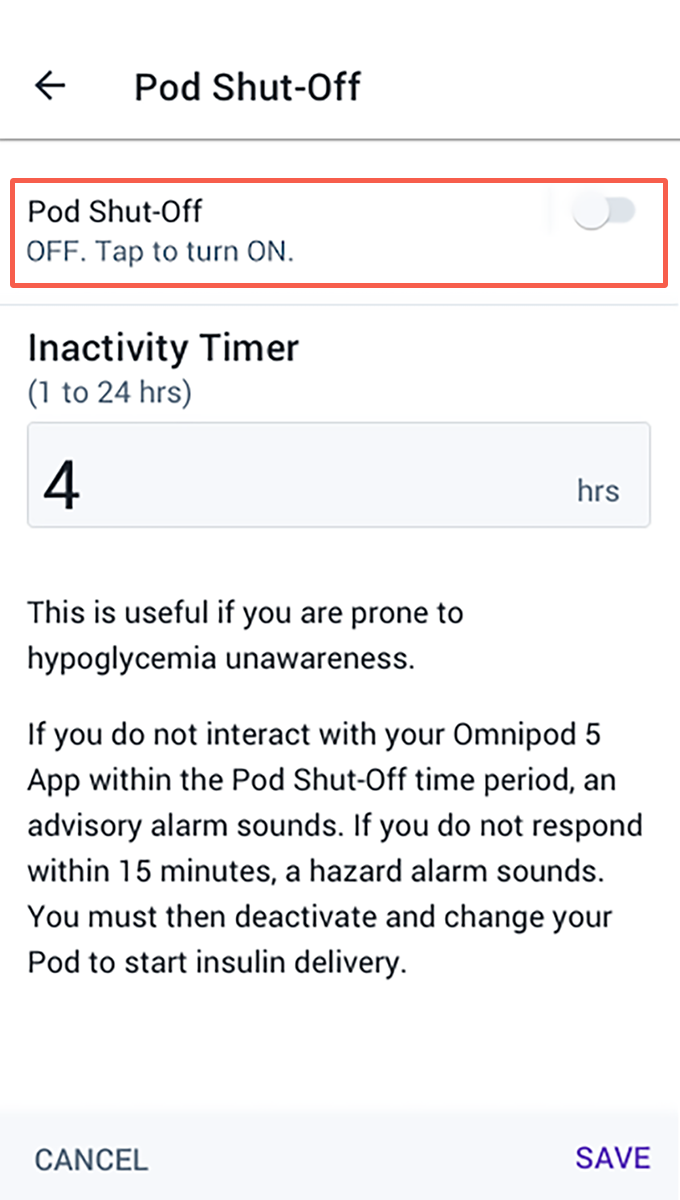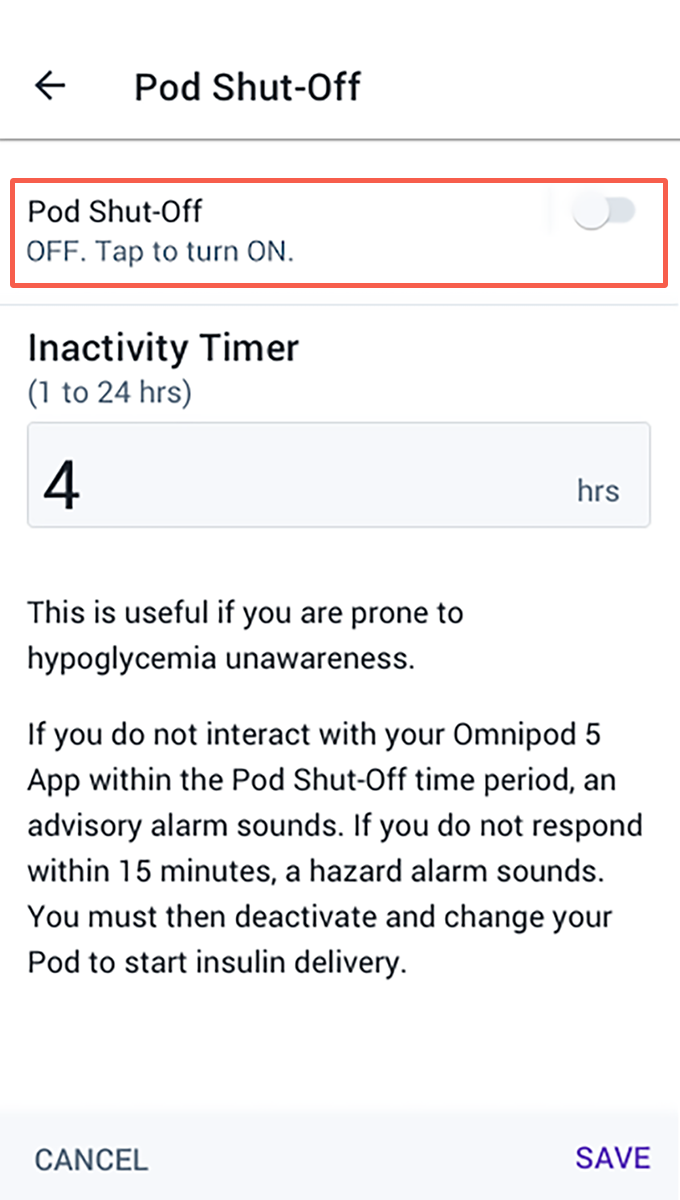 3. Tap Pod Shut-Off to
turn OFF.

Confirm that "Pod Shut-Off" is toggled "Off" if you want to prevent your Pods from deactivating.
If you need additional support or understanding on if this feature is right for you, speak with your healthcare provider or call Omnipod Product Support at 1-800-591-3455.
Return to Troubleshooting FAQ Page