Parenting Podders(TM) - A Journey of a Thousand Miles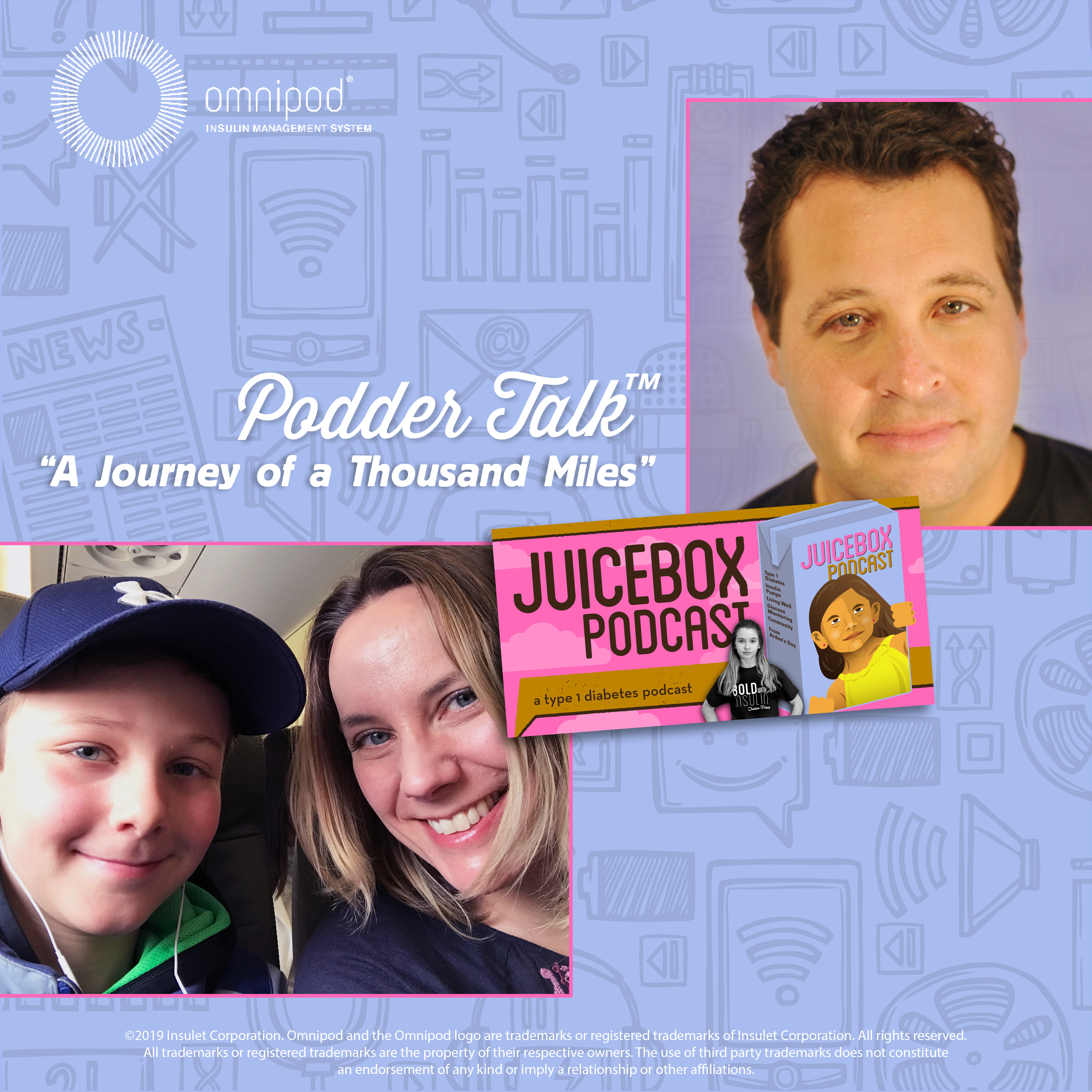 As Insulet's External Communications Manager, I'm not just an employee, I'm also the mom of a pre-teen Podder™! Between work and real-life, I have made a lot of great connections in the diabetes community over the past six years. One of those connections is Scott Benner, blogger at Arden's Day and the host of the Juicebox Podcast.
As a stay-at-home dad, Scott has been the primary caregiver for his daughter Arden, a Podder™ who has been living with type 1 diabetes since she was two years old. He began by blogging and later started his podcast to share some successful techniques he has used in managing his daughter's diabetes. The Juicebox Podcast is currently the most downloaded diabetes podcast available today, and he has quite the following online as well. He knows his stuff, and he happens to be very entertaining and easy to talk and listen to.
Scott and I have a lot in common. We're both parents of adolescents with type 1 diabetes, our kids both use the Omnipod® System, and we spend our days creating stories and other content for people with diabetes. That alone made me want to tune in!
I began listening to the Juicebox Podcast earlier this year during my long commute to Insulet's headquarters. While I was originally very skeptical of Scott's approach, what he affectionately calls being "bold with insulin," I was intrigued enough to keep listening. I was struggling with my son Miles who had just started middle school and was already beginning to show the signs of typical teen diabetes burnout. We were not having a lot of success with managing his blood sugar and I was frustrated and exhausted by chasing highs and lows all the time. Scott's show taught me some new things about how insulin works, as well as how to use my son's Omnipod® System to its full advantage - including using temp basals and extended boluses a lot more frequently than I had been. I reached out to Scott, we talked for an hour or so on the phone about how to put this approach into action, and before I knew it, I was seeing fewer swings and lower numbers.
Scott wanted me to come on the show and talk about my experience. I wanted to feature him on Podder Talk™ as an interesting Podder™ dad for a Father's Day feature. With this episode, "A Journey of a Thousand Miles," we both got what we wanted. Listen Now and hear a great conversation about parenting, being "bold with insulin," not being a diabetes defense attorney, and creating great content that helps people live better, easier lives with diabetes.
JUICEBOX PODCAST EPISODE #232: A JOURNEY OF A THOUSAND MILES