Making the Grade: Back to School With Diabetes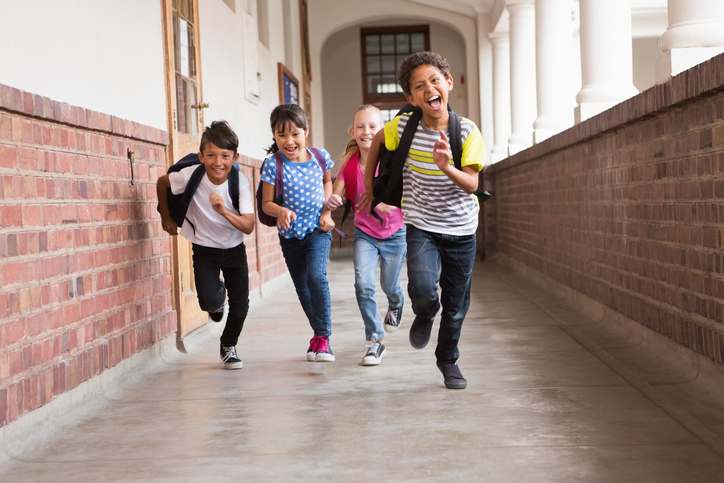 As a parent or caregiver of a child with diabetes, your back-to-school checklist includes more than a backpack, notebooks and writing tools. You also have to add visits to your child's healthcare providers, forms to complete, supplies to provide, and connecting with the school personnel to your list.
Each child and each school year is different. It's influenced by your child's characteristics, age, how long they've had diabetes and their abilities to manage their diabetes at school. The school and school personnel, from teachers to school health providers, factor in, too. One year your child may be in a familiar school; the next year they may be in a new school or in a completely new district. What's always the same is that you know your child and their needs best.
While we cannot provide you with legal advice, we've compiled a few details about certain federal and state laws and regulations that may be helpful in managing your child's diabetes during the school day, along with some practical pointers.
Select U.S. Laws and Regulations Help Schools Ace Diabetes Management
As a parent or caregiver, consider developing written plans under two key federal laws that protect children with diabetes. Be familiar with these plans and know what services your child might receive:
The 504 Plan: Based on Section 504 of the Rehabilitation Act of 1973, which prohibits discrimination by any entity receiving federal funds including public, private and religious schools and any program offered by a public school system, this is the plan in which your child's required accommodations in school are documented. Each school-age student with diabetes should have an annually updated 504 plan to establish how the school will meet their needs. Another law, the Americans with Disabilities Act (ADA) prohibits discrimination on the basis of disability by places of public accommodations, including public and private schools.
Individualized Education Program (IEP): The IEP is developed for students qualifying for services under the Individuals with Disabilities Education Act (IDEA), another federal law. Under IDEA, the federal government gives money to state and local education agencies to provide special education to children with disabilities, including some with diabetes if their diabetes or another disability adversely impacts learning. Students who qualify for these services should have an IEP developed by school personnel which includes diabetes-related accommodations.
Collectively these laws require schools to ensure safe, fair and equal access to education and school-sponsored activities. Schools must meet the requirements of these federal laws regardless of state laws. State regulations, which vary state to state, may provide guidance on the skill level and training of school personnel, the individuals who can administer insulin, give a bolus, and/or treat severe hypoglycemia. Many state laws provide additional protections to children with diabetes.
At the Head of the Class: Your Child's School Health Personnel
The number of school health providers required in your child's school is based on the laws in your state. In some states, the direct care of a child with diabetes may be provided by a registered nurse (RNs), a licensed practical nurse (LPNs), a health assistant and/or other school personnel. The "school nurse," which may or may not be a RN, typically provides direct care to students and may delegate diabetes care tasks to other trained non-clinical school staff. The school nurse provides training, ongoing supervision, evaluation of the trained school staff, and evaluation of the student's health. The school nurse is typically a member of your child's 504 or IEP team.
ABCs and 123s: Document Your Child's Diabetes Management Plan
To provide your child with diabetes care during the school day, at the start of each school year you'll need to provide the school nurse with your child's current Diabetes Medical Management Plan (DMMP). The DMMP contains directions from your child's healthcare provider on diabetes care at school and school-sponsored events. To implement the DMMP, the school nurse should combine the school health provider's orders with information from their nursing assessment of the student and family. From the DMMP, the school nurse develops an Individualized Healthcare Plan (IHP) which should include emergency care plans for diabetes-related issues that can occur during school hours, such as hypoglycemia and hyperglycemia.
The Diabetes Learning Curve: Be the Teacher
As you and your child with diabetes start a new school year, keep in mind that you and your child (depending on their age) may have more expertise in managing your child's day-to-day care with diabetes and the technologies they use than the school health providers. Recognize that these individuals may be relatively new to working with a child with diabetes and may have concerns and fears. Work with them early in the year to increase their knowledge and allay their fears. Try to establish a positive working relationship to make sure your child receives the best possible care all school year long.
Tips for Success:
Be familiar with the relevant federal and state laws.
Ask about the training and credentials of the person who has direct contact with your child and their supervisor.
Work with your child's care providers and school personnel to update their 504 plan, IEP or other written accommodation plan annually.
Ask your child's diabetes educator to assist in answering questions and training school healthcare personnel on new technologies.
Have a back-up plan in place for situations where your child may require assistance (e.g., such as a Pod being pulled off on the playground).
Make sure that adequate diabetes supplies are on hand at school.
Tap reliable resources available at your fingertips (see recommendations below).
For more information about keeping children safe at school refer to the American Diabetes Association, the National Diabetes Education Program within the National Institutes of Health and the National Association of School Nurses.
Written by Hope Warshaw, MMSc, RD, CDE, BC-ADM