Dear Teacher: A Back to School Letter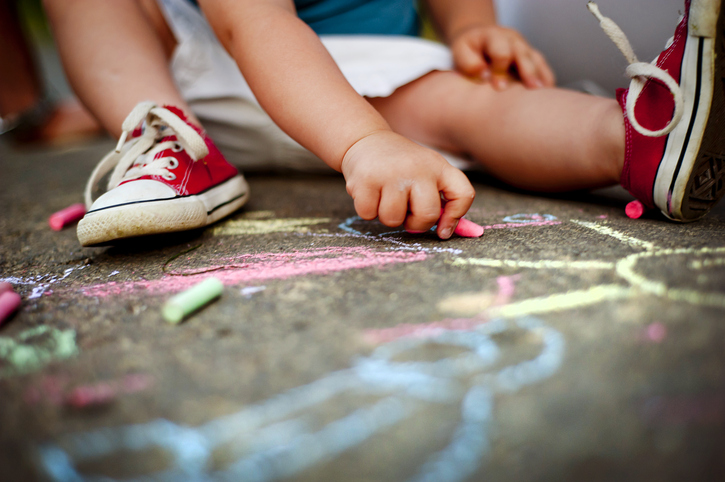 Being that parent can be a tough task for any caregiver/support staff. I am hoping to provide a few words of kindness, support and thanks to all who welcome the task of caring for my favorite guy, Colton. I want you to know that under my glazed, tired eyes and occasional bewildered glances, I am here to support you while you support him. I will do my best to answer any questions or concerns you have about the challenges of type 1 diabetes (T1D), from my perspective as his parent.
T1D can be scary if you are unfamiliar with the tools to treat it. Ok, the reality is that even with proper training, and active parents and school staff, the symptoms can be scary. Having said that, I know that with the tools and training available to us, we can manage the symptoms together and let him be little, learn lessons and play with his friends.
I pride myself in being upfront and honest about his health conditions, the facts, the myths, the barriers and stigmas that he faces each day. I am here to collaborate with you to make carb counting, meal planning, snack time, and treating highs and lows as seamless as possible so the primary focus can be on learning. I know that you will do your best to help him every day, and for that, I am grateful. I know that there will be times we battle to treat highs and lows. Please know that I am only a phone call away.
As we attend conferences and meetings, I will do my part to be a resource to the planning team. I will advocate for Colton fiercely and admittedly selfishly at times to make sure that he has a voice in the meetings. I am willing to meet often to discuss the setbacks and small victories that make us both proud to be a part of his life. I will have your office number, cell number and room number on speed dial and will have multiple copies of my contact information available for distribution to each staff member that may have questions or concerns.
Now that I have warned you about the trying times you will have with him, I want you to know how much you mean to us. Thank you in advance for the snacks he may swipe, the corrections you may give and the happiness we will share together when his numbers stay in range.