A Long-time Podder makes the Switch to Omnipod DASH® – Virtually!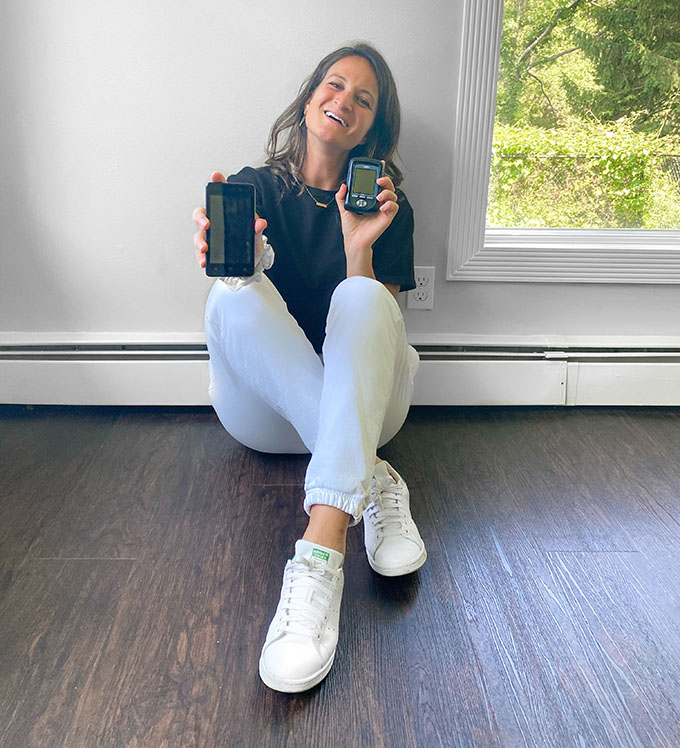 As a virtual Diabetes Health Coach and someone who has had Type 1 Diabetes for almost 20 years, I understand that one of the greatest things people with diabetes value is ease. We spend so much time thinking about our blood sugar patterns, navigating our highs and lows and thinking about our food choices, when it comes to our endocrinologist and medical support team, we want them to help make our lives as easy as possible to manage.
This year, while COVID-19 has brought about many unexpected difficulties, the adoption of telehealth has allowed patients like myself to feel continued support in our management.
Last month I had the opportunity to experience a virtual Omnipod DASH ® training first-hand and I'm excited to share how truly simple the process was and the confidence I felt after the call with my Omnipod® trainer.
I've been a PodderTM for five years now so I was so looking forward to upgrading to Omnipod DASH®. When I heard that the training would be virtual due to the pandemic, I was thrilled to know it was over video and not just the phone. I've always been a visual learner and I'd much rather see someone walk through the set up as I follow.
I met with my Omnipod® trainer Laura on a Tuesday morning in between work calls and although we had 2 hours carved out, we covered everything in a little under 90 minutes, with time for me to ask questions throughout.
I found it really helpful that the Omnipod DASH® Welcome Kit included a PodderTM resource guide. Laura also had the guide pulled up on the computer screen so I could follow along. We programmed the Omnipod DASH ® Personal Diabetes Manager (PDM) with all the correct settings and I learned how to navigate some of the new features that my old PDM didn't have.
There were so many great features like the CalorieKing® Food Library app which has over 80,000 foods plugged in you can choose from to make nutritional counting easier, and I loved how in depth Laura went into explaining how it could integrate into mine and my client's daily lives.
Laura also walked me through setting up the Omnipod DISPLAYTM app on my phone that the Omnipod DASH® connects to as well as connecting a backup CONTOUR®NEXT ONE blood glucose meter. Nothing was left undone by the end of the call.
This training not only saved me time doing it from my own home but maintained the level of intimacy and quality of care that all people with diabetes value so much. Overall, I was extremely impressed by how truly simple and intuitive the new Omnipod DASH® was and was appreciative that in the weeks following the training, Laura checked in with me via email multiple times.
If you or a patient of yours is looking to get on the Omnipod DASH ®, I am confident that they are in great hands! The pandemic social distancing guidelines shouldn't hold you back from getting on it. The virtual session was truly so easy and just as effective as it would have been in person!