Summer in the Pod Zones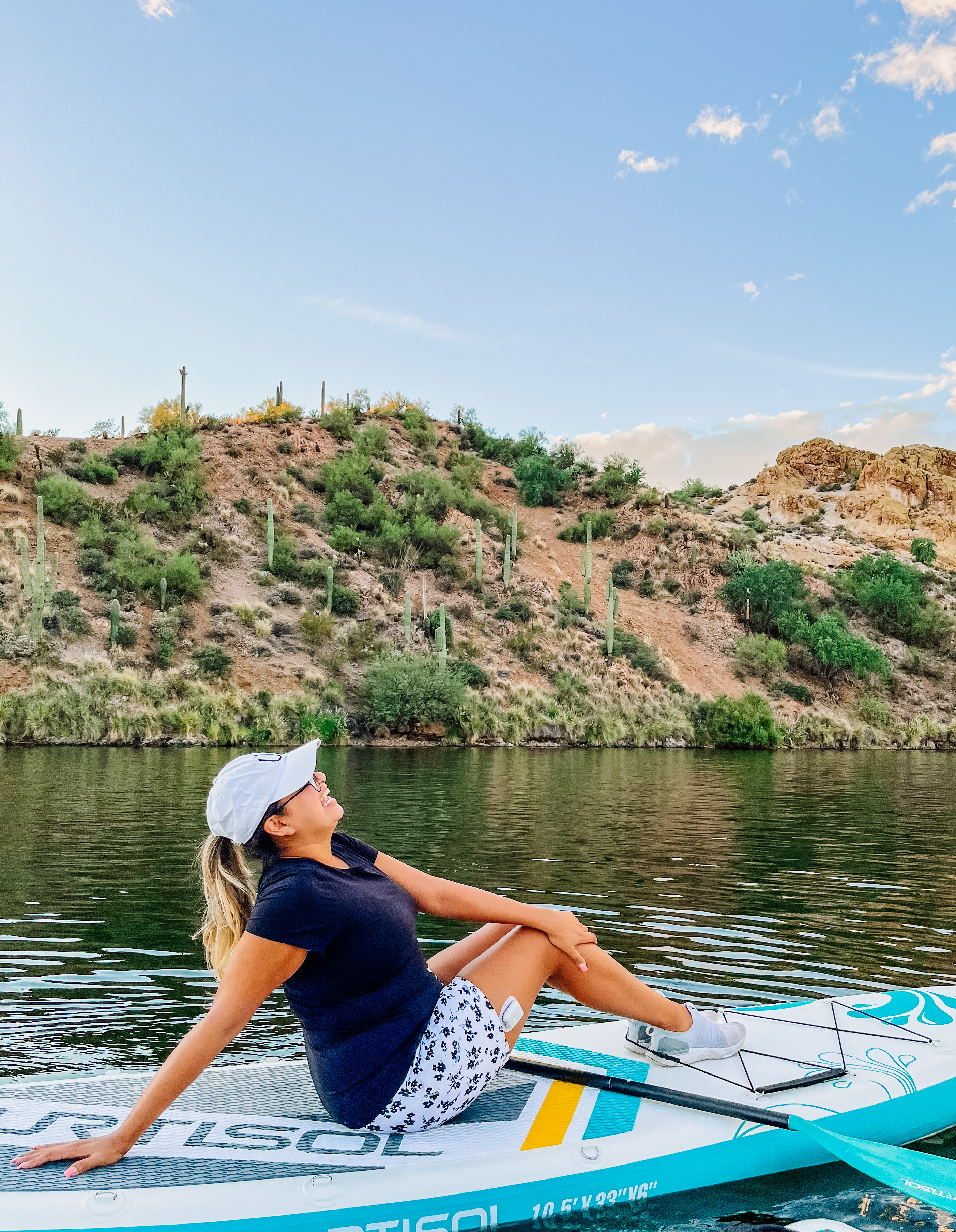 I love summer. Warmer temps and longer days mean more time outdoors doing some of my favorite things and, of course, applying sunscreen liberally and multiple times a day. Summer also means getting in the groove when it comes to making sure my Omnipod® and sensor stay on no matter the temperature.
Can you relate? Here are 5 tips that protect my skin and help keep my Pod in place.
Embracing Pod Zones
What is a Pod zone? I'm so glad you asked! Pod zones is a term I came up with for Pod placement and rotation on the grid known as my body.
Here's how "getting in the zone" works. If I'm using my right arm for a Pod zone, I place a Pod on the back of my upper arm, then rotate to another spot on the back of the same arm for my next site change. Then I work my way down the right side of my abdomen eventually working my way down to my right leg utilizing both the top and exterior sides of my thigh for Pod placements.
Finally, flipping over to the left side of my body, starting with my left thigh Pod zone, and working my way back up.
Pod Zones make for a rotation system that's both easy to remember and easy on my skin, including to help protect me from developing lipohypertrophy, aka scar tissue, and maintain good insulin absorption. Especially since one of the main reasons I switched to Omnipod was because of scar tissue in my abdomen from decades of multiple daily injections (MDI) followed by 15 years of wearing a tubed pump. My abdomen needed a break, and Omnipod was my answer.
Sunscreen & Moisturizer Application
OK, pay attention to this next bit because it's a key factor to keeping my Pod on in the heat and humidity. Pod zones also help me map out moisturizing and sunscreen applications — both of which can contribute to "slippery" Pods.
For example: If I know my right arm is going to be used the following week, I make sure to use less moisturizer and sunscreen in the areas on my right arm that I plan to use. My skin is much more welcoming this way and my Pod stays securely in place.
In general, body oils, lotions and sunscreen can loosen the Pod's adhesive.
When it comes to Pod application, another great way to improve adhesion, is to use an alcohol swab to clean the area around your site (about the size of a tennis ball). Then, let it air dry completely before applying your Pod.
Waterproof*
After you shower, and especially in the summer, be sure to towel off and let your skin air dry completely before a Pod change. The Pod is waterproof, meaning you can swim, shower, and sweat with it on, but you should steer clear of applying a Pod when the skin is still wet.
Speaking of showers, did you know that a top offender for Pods not staying put is body hair? Whether you choose to shave or not, don't be surprised if your Pod rebuts if you don't clip or shave the site first. If you're prone to skin irritation, try doing this 24 hours before putting on the Pod.
I'm Tacky - That Works For Me
I'm a big fan of using Tarbot Skin Tac Adhesive Barrier Wipes every time I change out my Pod. I use a Skin Tac wipe on the area of clean skin I'm about to place my new Pod on and it literally makes the skin tacky to the touch and provides a barrier to help keep my Pod anchored in place.
Bonus Points: Skin Tac is hypo-allergenic and latex-free, plus they make for convenient Pod changes on the go.
Make New Pals
I'm talking about PodPals®, an adhesive overlay accessory manufactured by the makers of Omnipod® and available through Sugar Medical. PodPals are a water-resistant and flexible material that fit over the Pod, encompassing and covering the Pod's adhesive pad.
Speaking of which, did you know PodPals® are made of the same polyester non-woven fabric and polyacrylate, latex free adhesive found on the Pod?
Taking Care of My Skin
When it's time to switch out a Pod, I baby the skin around my old site to remove my Pod gently from my skin. Tarbot TacAway Adhesive Remover is one of my favorites that resolves adhesives from the skin.
Keep in mind, after using any adhesive remover, it's best to clean the area with warm, soapy water and then rinse well to remove any residue.
Hopefully these tips help you dive into summer head-first and with your Pod firmly in place!