Summer in the Pod Zones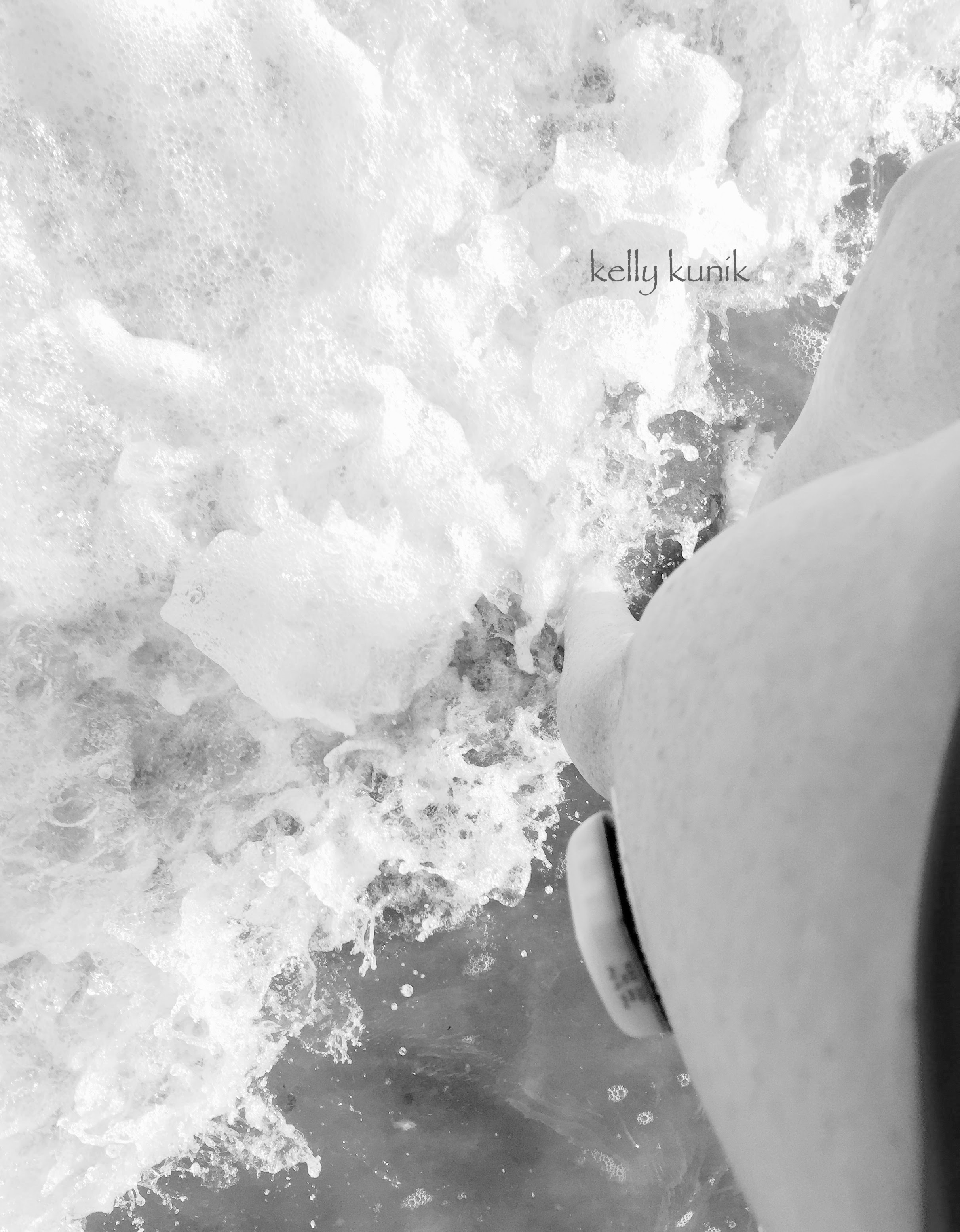 I love summer - Warm temps and longer days mean more time outdoors doing some of my absolutely favorite things. Swimming in the ocean; bodysurfing, paddle boarding, taking long bike rides and walks - more time in the garden getting my hands dirty and of course applying sunscreen liberally and multiple times a day.
Summer also means getting in the groove when it comes to making sure my Omnipod® and CGM stay on no matter the temperature.
Speaking of my Pod staying where I put it - it's so random. I can swim three days in rough seas with storm waters off the coast and my Pod refuses to leave my skin.
And then on some random Tuesday afternoon when I'm sitting at my desk and in the air conditioning, I notice that one little sticky corner of my site is starting to curl.
(FTR: I had the same issue when it came to my tubed pump infusion sites.)
So what's a Podder™ to do?
Here are some tricks that work for me.
Embracing Pod Zones
What the heck is a Pod zone? I'm so glad you asked!
Pod zone(s) is a term I came up with re: Pod placement and rotation on the grid known as my body.
Here's how "getting in the zone" works. If I'm using my right arm for a Pod zone, I place a Pod in the back of my upper arm, then rotating to another spot on the back of the same arm for my next site change. Then I work my way down the right side of my abdomen, rotating Pod placement between my right upper and lower flank areas and abs, (and yes, I use the term "abs," loosely) eventually working my way down to my right thigh utilizing both the top and exterior sides of my thigh for pod placements.
Finally, flipping over to the left side of my body, starting with my left thigh Pod zone and working my way up. By the time I work my way back to my upper right arm - it's been at least 20 days.
Pod Zones Protect My Real Estate
Pod zones help protect me and my skin from developing lipohypertrophy , aka scar tissue, and maintain good insulin absorption.
Pod Zones make for a rotation system that's both easy to remember and easy on my skin.
Have I mentioned that one of the main reasons I switched to Omnipod® was because of scar tissue in my abdomen from decades of multiple daily injections, followed by 15 years of pumping insulin? My abdomen needed a break, and Omnipod® was my answer.
Pod Zones and Sunscreen/Moisturizer Application
OK, pay attention to this next bit because it's a key factor re: keeping my Pod on in the heat and humidity. Pod zones help me to map out moisturizing and sunscreen application (both of which can contribute to slippery pods) on my skin days/weeks in advance.
For example: If I know my right arm is going to be used the following week, I make sure to use less moisturizer and sunscreen in the areas on my right arm I use for Pod placement,
Six days and two Pods later when I'm ready to begin pod zone in my arm, my skin is a much more welcoming and secure place.
I'm Tacky - That Works For Me
I'm a big fan of using Skin-Tac Adhesive Barrier Wipes (it also comes in liquid form ,) every time I change out my Pod. I use a Skin-Tac wipe on the area of clean skin I'm about to place my new pod on - and it literally makes the skin tacky to the touch and provides a barrier to help keep my pod anchored.
Bonus Points: Skin-Tac is hypoallergenic, latex-free, and the wipes make for convenient Pod changes on the go.
According to the Diabetes Grapevine, Protective Skin Prep Protective Dressings (manufactured by multiple companies,) also work well.
Make New Pals
I'm talking about PodPals™ , an adhesive overlay accessory manufactured by the makers of Omnipod®. A PodPal™ fits over the Pod, encompassing and covering the Pod's adhesive pad.
PodPals™ cover the adhesive part of the Pod seamlessly and securely and are easy to use.
Speaking of which, PodPals™ are made of the same polyester non-woven fabric and polyacrylate, latex free adhesive found on the pod. A 10-pack is economical to boot and cost $9.99.
Taking Care of My Skin When It's Time To Switch Out My Pod
When it's time to switch out a Pod, I baby the skin around my old site, post-Pod removal and during Pod removal - using either one of the following two products to remove my Pod gently from my skin.
Hopefully all of the above Podding tips and tricks help you to dive into summer head-first and with your Pod firmly in place!