Soakin' in the Sun: Summer Tips for Protecting your Omnipod®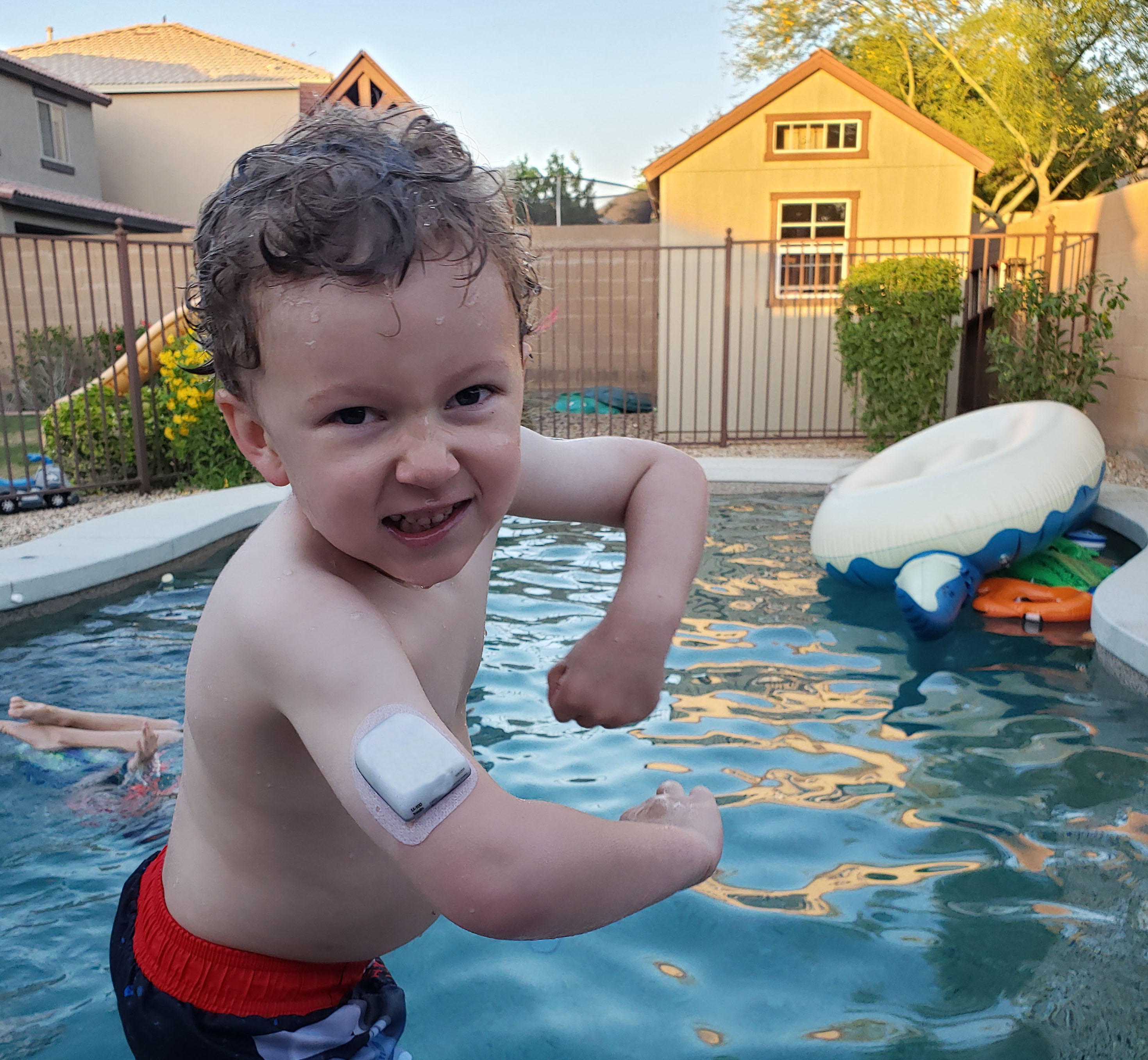 Summer is finally here, and although it may feel different, there is still so much to do outside! Here are some friendly reminders of how to keep your Pod and PDM (Personal Diabetes Manager) running smoothly so you can enjoy yourself outdoors all summer long!
Be wary of bug sprays and sunscreens. We all know how important bug spray and sunscreen is this time of year for warm summer nights and hot sunny days. But be careful -- these types of solvents may cause cracks in the Pod casing, letting water in the pump, which will trigger a pump alarm. To avoid exposing the Pod, remember to apply these types of products carefully or with your hands.
When snorkeling, wear your flippers and your Pod! Unlike traditional tubed insulin pumps, the Pod is waterproof up to a depth of 25 feet for up to 60 minutes. But, leave your Personal Diabetes Manager (PDM) by your towel - the PDM is not waterproof.
Keep it Clean. Let's face it - summer adventures can lead to dirt and grime. To clean your Pod, or after exposure to salt, pond, or pool water, gently wash it with a clean, damp cloth, or you can use mild soap and water. As mentioned above, we don't recommend strong detergents or solvents, as these may damage the Pods casing or irritate your skin at the infusion site. (Solvents are chemicals that can be found in common household or personal care products).
Make a Splash, without losing your Pod! Do you have a killer cannonball? Make sure your Pod survives your splash by using PodPals™! PodPals™ are adhesive overlays to help keep your Pod in place during extreme activity. Here's how to order!
Lighten Up! Sitting on your patio and the sun is too bright to read your PDM? If you're having trouble reading your PDM in bright conditions, there are different steps to take depending on your PDM version.
If you use the Omnipod® System PDM: You can increase screen brightness by pressing and holding down the User Info/Support button for 2 seconds.
If you use the Omnipod DASH™ PDM: Navigate to: Settings icon ( ) > PDM Device > Brightness. Then, place your finger on the blue dot of the slider. Slide your finger to the right to increase the screen brightness. Slide your finger to the left to decrease the screen brightness. Tip: Lower screen brightness extends the battery charge.
Last tip: Simplify Summer! Splash into that pool, roast those marshmallows, and spend quality time with family… the Pod will be there with you every step of the way. Simplify life with Omnipod®.
As always, feel free to reach out to us anytime you have a question, or check out our website and resource guides for more information.
- Omnipod® System Podder Resource Guide