Diabetes Disaster Response Coalition Helps Prepare and Provide Relief To Patients In Need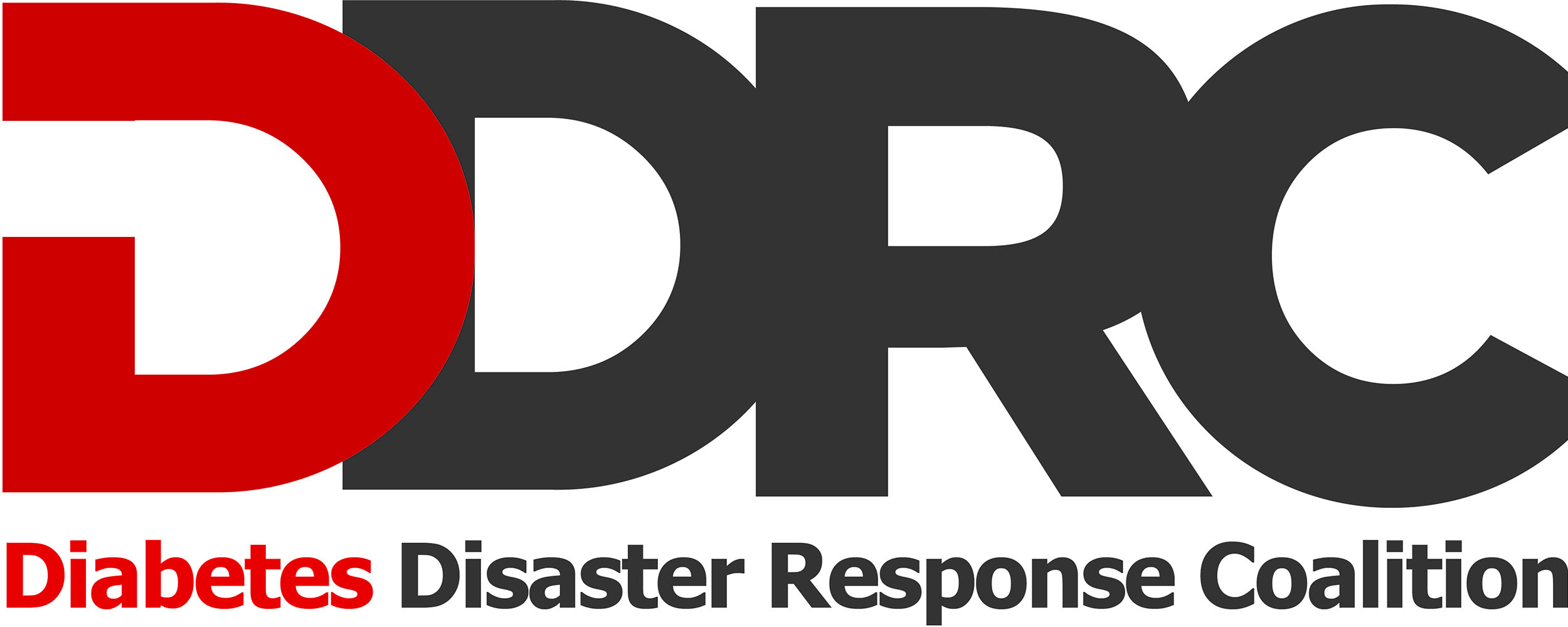 Late last summer, parts of the United States and Puerto Rico were devastated by extreme weather with Hurricanes Harvey, Irma, Maria and the California Wildfires. While basic supplies such as food, water and shelter flooded into the regions affected from national relief organizations, many people with diabetes faced additional challenges. Insulin, blood glucometers, test strips, pen needles, syringes and other diabetes supplies were in short supply as pharmacies closed and people were evacuated from their homes. It was a scary time for our community, but one that launched an important coalition and taught us all how to be better prepared in an emergency situation such as a hurricane.
Insulet is proud to be part of the Diabetes Disaster Response Coalition (DDRC), which was formed in response to Hurricane Harvey in August 2017. In the year since, DDRC has grown to include more than 10 organizations, with the goal of ensuring people with diabetes have swift and adequate access to health care, information and supplies in emergency situations.
Hurricane Harvey – The Start of DDRC
Carol Atkinson, Director at Insulin for Life USA, recalled how DDRC was initially formed by three key organizations collaborating as the Category 4 storm barreled towards the Middle Texas coast.
"It all started as a group text message, very late at night as we all watched the news," said Atkinson, referring to the communication between leaders at the American Diabetes Association (ADA), JDRF, herself and her husband Mark, who serves as the Director of the Diabetes Institute at the University of Florida. Atkinson recalled how three friends saw a critical need for the community they all serve, and decided to tackle it together. "We said, we've got the power to have a real impact. It was a very collaborative effort and it still feels this way."
As word spread of the coalition's efforts, other organization soon joined, and within a week of Harvey's landfall, DDRC had collected and delivered five pallets of supplies to four shelters in Houston, while industry partners Lilly and Insulet opened their call centers on Labor Day weekend to support those struggling to fill prescriptions. The Coalition grew to include the ADA, IFL, JDRF, the American Association of Clinical Endocrinologists (AACE), the Endocrine Society, Research America and the American Association of Diabetes Educators (AADE). By the time Hurricane Irma hit Florida during the first week of September, and Maria hit Puerto Rico on September 20th, the Coalition had grown to also include Lilly and T1D Exchange, and a logistics team had been established to manage a central hotline, collection and deliveries to those affected by these major storms.
Goals for 2018 and Beyond
Last year, the coalition made a big difference for those living in these disaster-stricken areas with diabetes. But this year, DDRC is taking a pro-active approach to helping people plan and prepare for emergency situations as well. Several working groups have formed within the coalition, including those focused on patients and health care providers (HCPs), to spread the word about how to collect and deliver supplies in the event of an emergency like a hurricane, wild fires or other weather events.
They also plan to share resources, like a Diabetes Emergency Preparedness List, which suggests storing a 30-day supply of emergency insulin, test strips, a spare glucometer, and more.
Atkinson shared that a particular difficult thing to deal with in these situations is the absence of technology. Laminated paper copies of prescriptions and diabetes insulin plans, as well as cash, are critical when power is out or networks are down for both patients and health care systems and pharmacies.
"We count on electronics for everything," she said, noting that diabetes data, contact and account numbers, and diabetes insulin plans are often stored on computers or smart phones. "You really have to step back and think about what you'd need if you didn't have access to those systems."
Another improvement DDRC is working on this year is their ability to deliver supplies to people in areas of devastation through nearby operational clinics. Atkinson said the coalition is trying to really understand the needs of the community and to work more closely with traditional endocrinology clinics who are open for business and seeing patients during these times. She said it is often the free clinics who serve the underserved who receive the bulk of donated insulin and other supplies.
"We really want to make sure we understand those needs, and have those conversations with providers who are trying to serve their patients," said Atkinson. "We look to people who are close to the region who can go in and help, and support those HCPs who are impacted personally as well."
DDRC Recognized for their Work in Support of Diabetes Community
In June, DDRC won a top honor, the 2018 Summit Power of A Award, from the American Society of Association Executives (ASAE). The Power of A Awards showcase how associations leverage their unique resources to solve problems, advance industry and professional performance, kick start innovation and improve world conditions. DDRC was recognized for helping to provide critical diabetes supplies to regions affected by Hurricanes Harvey, Irma and Maria in 2017.
"Given my experience with Hurricane Katrina in Southern Louisiana, I knew the devastating impact that Hurricane Harvey's severe flooding would have on people living with diabetes in Texas," said the ADA's Chief Scientific, Medical and Mission Officer William T. Cefalu, MD upon learning of the Power of A Award. "While it is in our nature as health care providers, we are honored by the recognition for our collective efforts to do the right thing for our patients."
For resources and recommendations on how to be prepared for an emergency, please visit the DDRC web site. We will continue to share resources as they become available.