Discontinuation of the Omnipod® Insulin Management System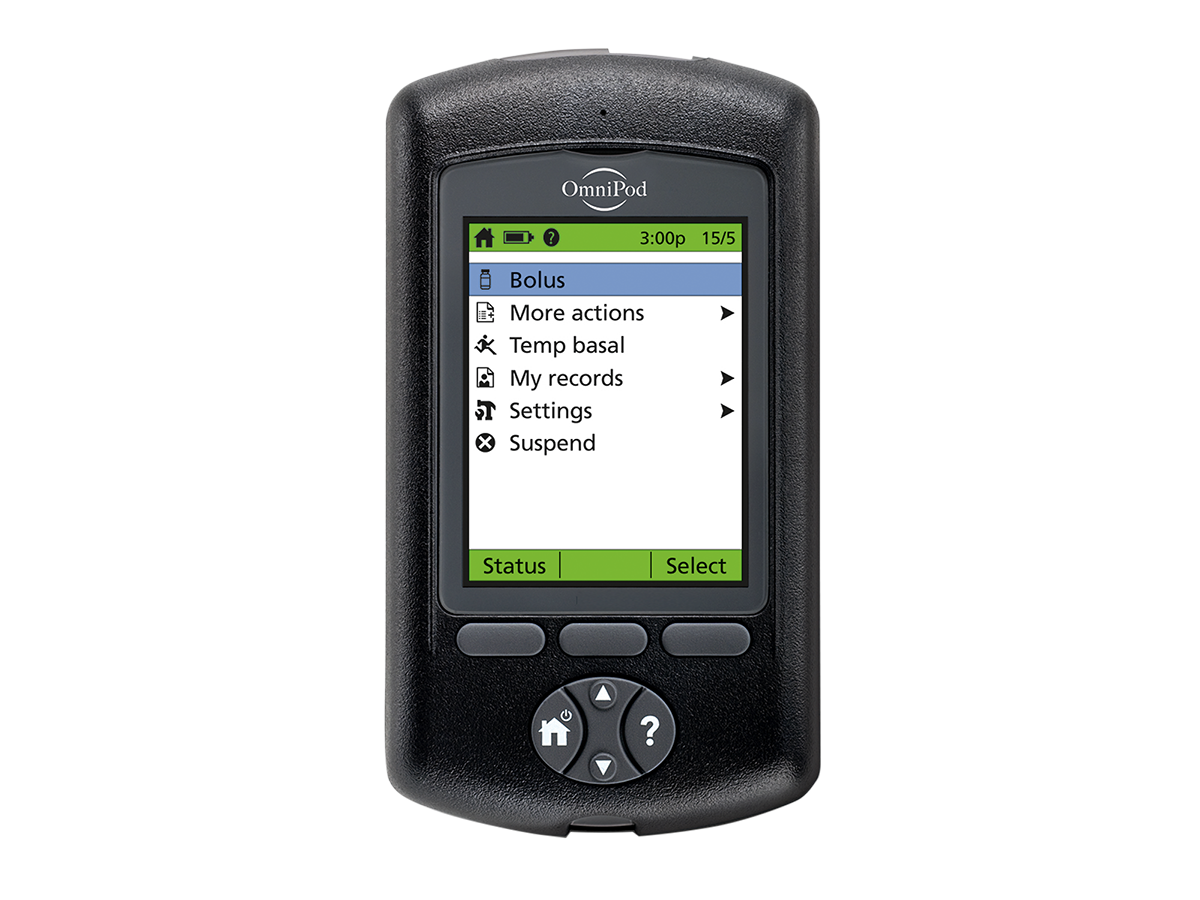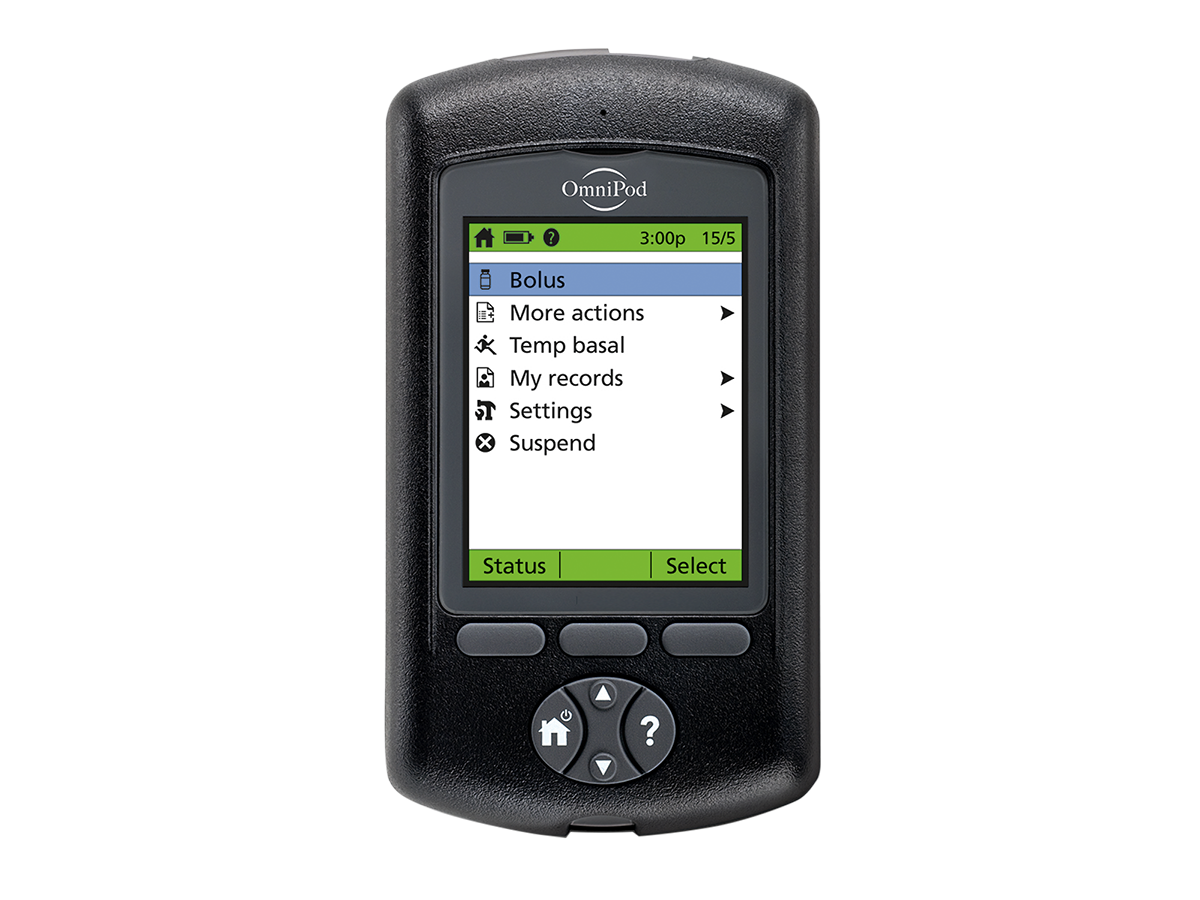 Omnipod Insulin Management System
To continue bringing our users the latest in Omnipod technology, we have made the decision to discontinue the Omnipod Insulin Management System (also known as Omnipod Eros, Omnipod UST400, or Omnipod "Classic") in the United States as of December 31, 2023.
If you are currently using the Omnipod Insulin Management System, we are proud to introduce our OmnipodPromise™. The OmnipodPromise allows users to upgrade to newer Omnipod technology, including the Omnipod® 5 Automated Insulin Delivery System and the Omnipod DASH® Insulin Management System, at any time when covered by insurance and product indications for use.*
To avoid any disruption in your diabetes management, we encourage all users to learn more about these options and take action to begin your upgrade by using the information below.
     ✔ Talk to your doctor at your next diabetes care appointment
     ✔ Get a prescription for Omnipod 5 or Omnipod DASH
     ✔ Transition to new therapy no later than December 31, 2023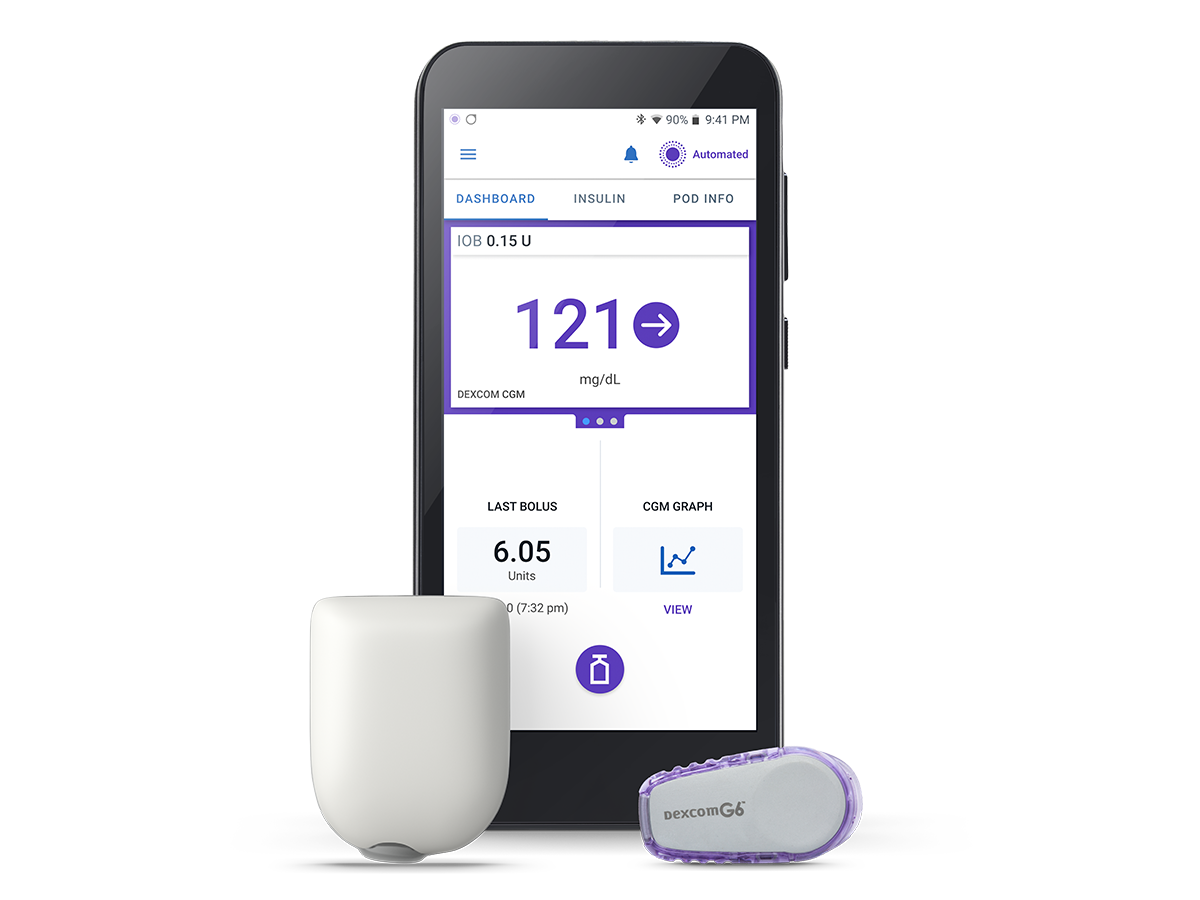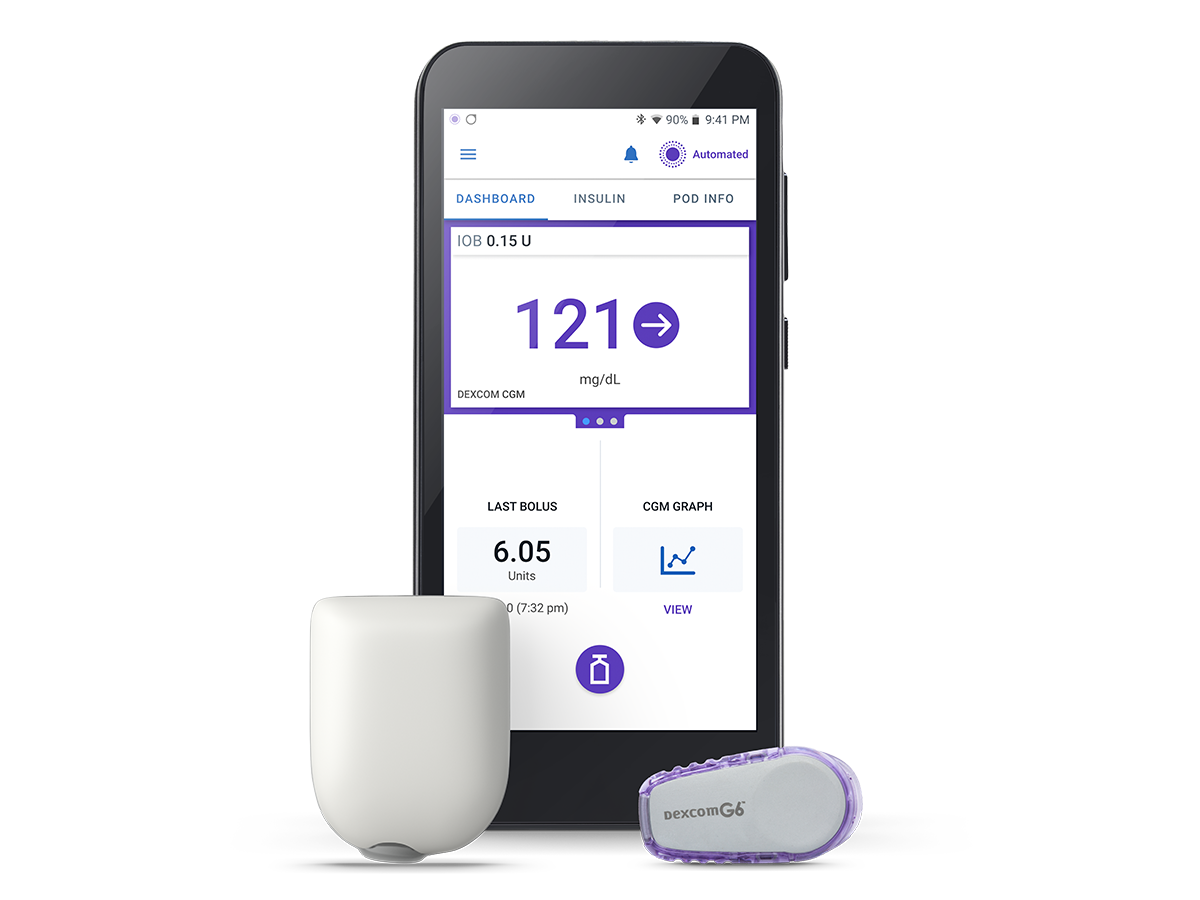 Pod and Dexcom G6 shown without the necessary adhesive. Dexcom G6 is sold separately and required to use Omnipod 5 in Automated Mode.
Omnipod 5
For people with type 1 diabetes ages 2 years and older.
The first and only tubeless automated insulin delivery (AID) system in the US with compatible smartphone control† and Dexcom G6 Continuous Glucose Monitor (CGM) System integration to help protect against highs and lows1,2.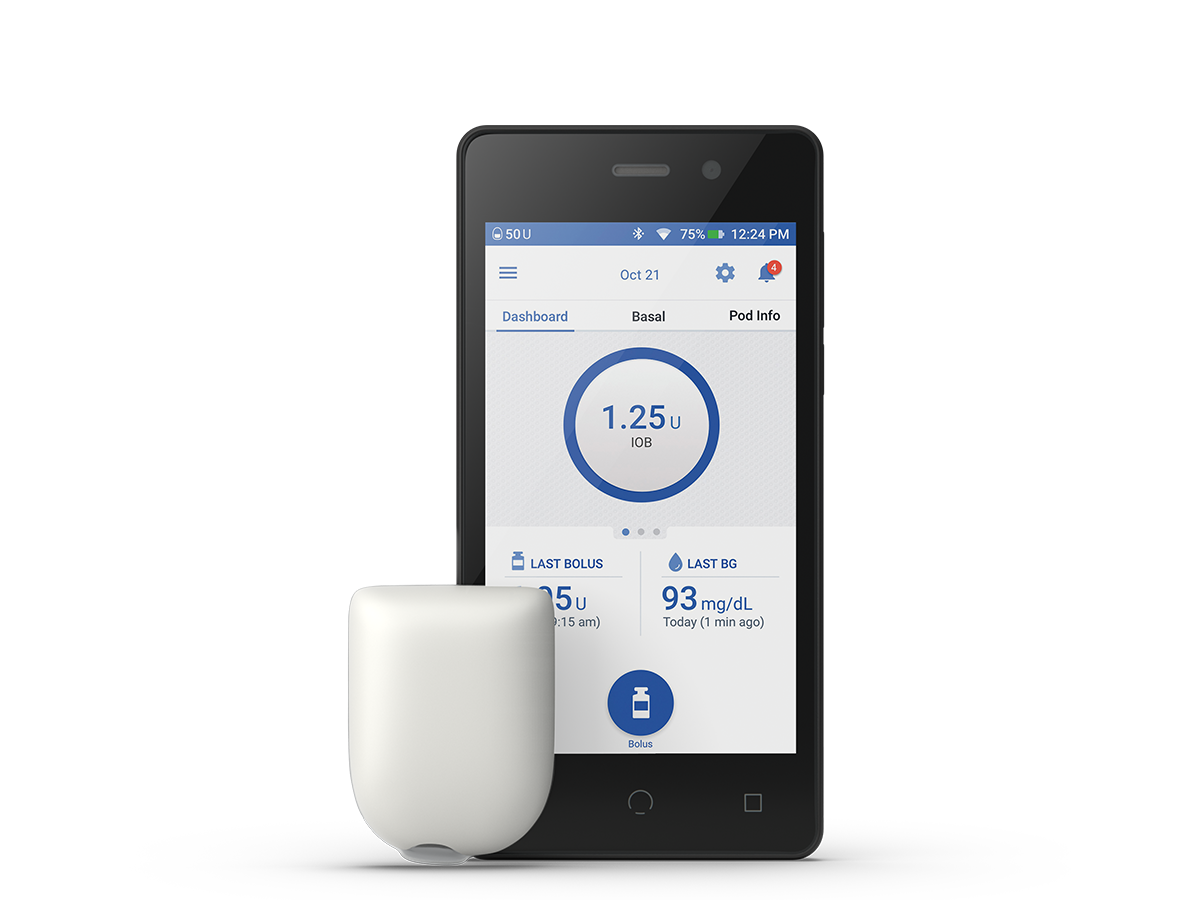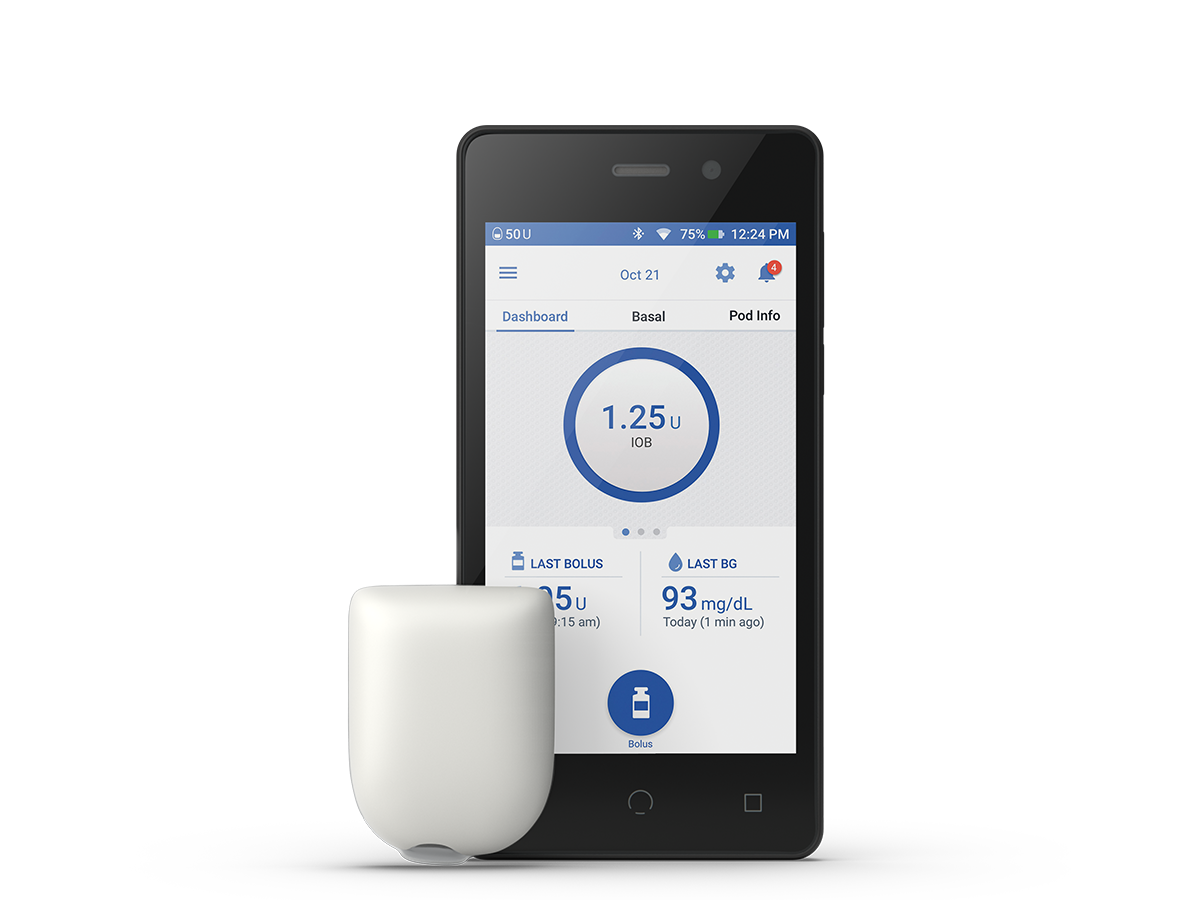 Pod shown without the necessary adhesive.
Omnipod DASH
For people with diabetes who require insulin.
The same pod you know and love, controlled by a discreet, smartphone-like Personal Diabetes Manager (PDM). Simplify life with diabetes using the intuitive interface, built-in CalorieKing® library (English only), and wireless, futureproof software updates.
Frequently asked questions
Why are you discontinuing the Omnipod Insulin Management System?
When will the Omnipod System no longer be available in the United States?
How should Omnipod Insulin Management System users upgrade to Omnipod 5 or Omnipod DASH?
Will Insulet still provide Product Support for the Omnipod System?
Does Insulet offer copay cards for the Omnipod 5 or Omnipod DASH?
What if I do not currently have coverage for Omnipod DASH or Omnipod 5?
Will Insulet be discontinuing the Omnipod Insulin Management System in any markets outside of the United States at this time?
§Omnipod DASH® Copay Card Program
Terms and Conditions
1. Program Eligibility
Eligibility criteria: Subject to program limitations and terms and conditions, the Omnipod DASH® Copay card program (the "Program") is open to patients who have a valid Omnipod DASH® prescription and who have commercial or private insurance, including plans available through state and federal healthcare exchanges.
This offer is not valid for participants whose Omnipod DASH® prescription is paid for in whole or in part by Medicare, Medicaid, or any other federal or state program. It is not valid for cash-paying participants or where prohibited by law. A participant is considered cash-paying where the participant has no insurance coverage for Omnipod DASH® or where the participant has commercial or private insurance but Insulet determines in its sole discretion the participant is effectively uninsured because such coverage does not provide a material level of financial assistance for the cost of an Omnipod DASH® prescription. This offer is only valid in the United States, Puerto Rico, and the U.S. territories. Participants receiving their products through the Durable Medical Equipment or Pharmacy Durable Medical Equipment channel are not eligible to participate in the copay card program. Participants on certain commercial insurance plans may not be eligible. Please contact Insulet Customer Support at 1-800-591-3455 for details.
2. Program Details
With the Program, a commercially insured participant who meets eligibility criteria may pay as little as a $50 copay per month for their Omnipod DASH® monthly out-of-pocket costs.
For all eligible participants, the Program offers:
• A program benefit that covers the participant's eligible out-of-pocket prescription costs for Omnipod DASH® Pods (copay, deductible, or co-insurance) on behalf of the participant, up to a Maximum Monthly Benefit and/or a Maximum Annual Benefit.
• The copay card covers a thirty (30) days' fill of Pods.
• The Program offers to participants a Maximum Monthly Benefit of up to $100. The actual monthly benefit depends on the participant's out-of-pocket costs, for a copay target of $50. The Participant's monthly benefit are unilaterally determined by Insulet in its sole discretion (not to exceed the Maximum Monthly Benefit). The monthly benefit may be less than the Maximum Monthly Benefit based on the participant's insurance coverage and the copay target of $50. For the purpose of clarity and as an example, a participant with a copay of $75 shall receive a monthly benefit of $25, to bring the copay to $50. Similarly, a participant with a copay of $200 shall receive a monthly benefit of $100, to bring the copay to $100.
• The Maximum Annual Benefit may be up to $1200. The actual Maximum Annual Benefit shall vary depending on each participant's actual monthly benefits throughout the year.
• The participant shall not receive any benefit if at any point their monthly copay is equal to or lower than $50.
• The participant shall not receive a monthly benefit of more than $100, even if the target copay of $50 is not reached, when the participant's monthly copay is greater than $150.
• Participants are solely responsible for updating Insulet with changes to their prescription or health insurance, including but not limited to, initiation of insurance provided by the government, in addition to any change in coverage terms or other offers such as accumulator adjustment benefit design or copay maximization programs. Participants shall further inform Insulet of any change or lapse in coverage for Omnipod® DASH.
• Participants are responsible to provide Insulet with accurate information on their copay.
• Participants may use the card every time they fill their Omnipod DASH® prescription.
Insulet reserves the right to change, amend or rescind this Program, in whole or in part, at any time.
3. Limitations
The Program may not be combined with any other offer, rebate or coupon. If at any point a participant begins receiving coverage under any state or government program, the participant will no longer be able to use this card and they must contact Insulet Customer care at 800-591-3455 to stop their participation. Participating in this Program means that you are ensuring you comply with any required disclosure regarding your participation in the Program. Other restrictions may apply. Health plans, specialty pharmacies and Pharmacy Benefits Managers not specifically authorized by Insulet are prohibited from enrolling participants in the Program.
The copay card shall last for a maximum of twelve (12) months per participant.
This Program is not health insurance. Insulet reserves the right to rescind, revoke or amend this offer, as well as any eligibility criterion without further notice.