Skin Irritation at your Infusion Site? Check out some Tips and Tricks to help with the Frustration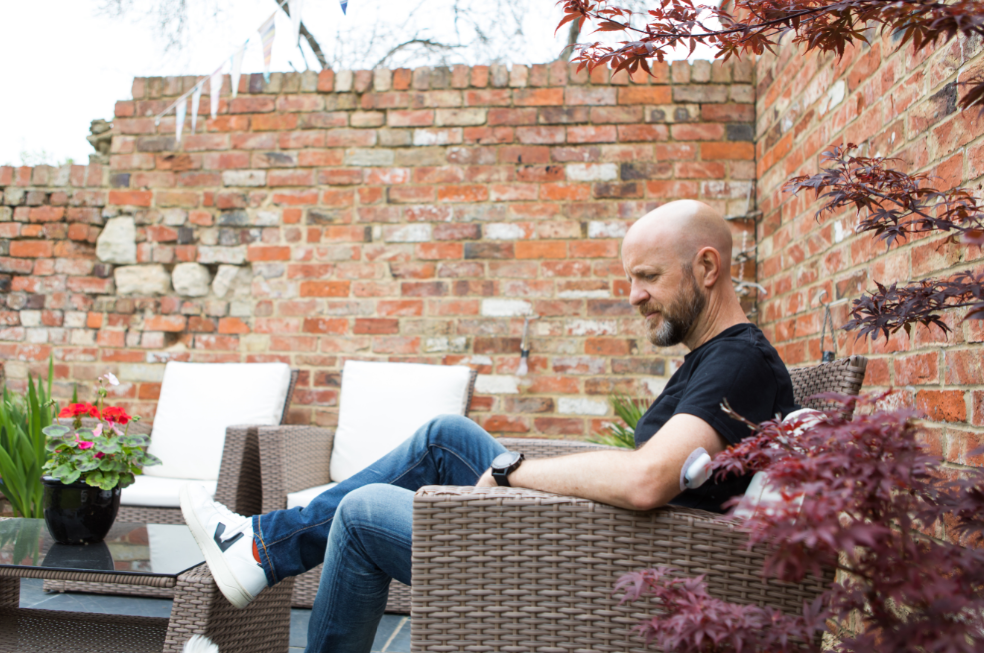 Diabetes wearable devices are tools that give us flexibility at our fingertips when it comes to insulin delivery. They help keep track of our blood sugars and create more tailored (or as the hip fashion folks say,) "bespoke" diabetes management - customized to fit our insulin needs as an individual - because as you well know, diabetes isn't one size fits all.
Honestly, I could go on waxing poetic for hours about our diabetes robot parts, I really could.
With that being said, it doesn't mean wearing diabetes devices is all unicorns and roses - it's not.
We're talking about diabetes - of course challenges exist!
One of the challenges of wearing our diabetes robot parts attached to us 24x7, is: THEY ARE ATTACHED TO US 24x7 - As in physically stuck in and to our bodies via cannula/sensor insertion and actual adhesive - necessary and incredibly important, but not always easy on our skin.
Infusion site skin irritation, inflammation, and wear and tear occurs/can be exacerbated by site adhesives and or allergies - and when it happens, it isn't pretty. Itchy, red, angry skin is no fun, and has the potential to be incredibly uncomfortable and unpleasant. Not to mention that it's a pain, both literally and figuratively, but it's also part of living with diabetes.
What To Do?
Good question, I'm glad you asked. Once again I reached out to the experts and put out a crowdsourcing call to the Diabetes Online Community on multiple Diabetes Facebook pages (including my own,) to find out Diabetes Online Community (DOC) best tricks, tips, and practices re: calming skin infusion site skin irritation. The DOC did not disappoint - I received dozens of comments and direct messages on the subject.
First, The Obvious
For starters, habitual site rotation, gentle removal of infusion sites, and paying attention to a site that doesn't "feel right" from the get-go is recommended.
Do Your Best To Prevent Skin Irritation During Site Changes
As I mentioned in my "Summer in the Pod Zones," Podder Talk™ post,
Release Adhesive Remover, by Stayput Medical : An all-natural, non-toxic mineral based spray made with mineral and citrus oils.
TacAway Adhesive Remover Wipes : Make for a gentle removal when applied topically to both the Pod's adhesive overlay and the skin underneath.
Both products make for gentle pod removal and help protect skin when it's time to switch out your pod.
Topical Treatments - Over The Counter
Topical treatments help protect and heal our weary diabetes real-estate and everyone has their own "go-to" products of choice. After consulting with the Diabetes Online Community (DOC) end-users, I created the following list of products in no particular order, and per their suggestions.
3M Cavilon No-Film Spray/Wipes/Cream : Alcohol free products that serve as barriers to the skin, protecting them from injury, and keeping skin healthy.
Tegaderm Dressings and Hydrocolloid Dressings : These patches are used to provide a protective layer/barrier between diabetes technology adhesive and skin.
Neosporin : Old school triple antibiotic (neomycin, polymyxin B, and bacitracin,) ointment applied on irritated skin after site change.
And the not so obvious...
Botanicals/Holistic Topical Skin Care Options Re: Previous Site/Post Site Change
Sidebar: Make sure you obtain your CBD oil from a reputable vendor and that it's legal in your state.
When I reached out to my friend Denise Baron , Wellness Expert and Ayurvedic Practitioner, she confirmed castor and coconut oils healing benefits and added that Rose Water (pre and or post site change,) and Jojoba oil (post site change,) are great for irritated skin. "Rose water soothes irritated skin; reduces redness, helps prevent and treat skin infections, contains antioxidants, and heals cuts, scars, and burns. Plus, it has an added benefit of being a known mood enhancer."
Denise also told me that Jojoba oil is known for being "anti-inflammatory, anti-microbial, (an added wound-healing benefit,) anti-bacterial, hypoallergenic, and is the oil that most mirrors our own skin's natural oils. It's also an excellent moisturizer!"
Hopefully your skin stays on the calm side, but just in case - now you have a list that others living with diabetes have found helpful!