Diabetes Distress & Burnout: The Unspoken Complication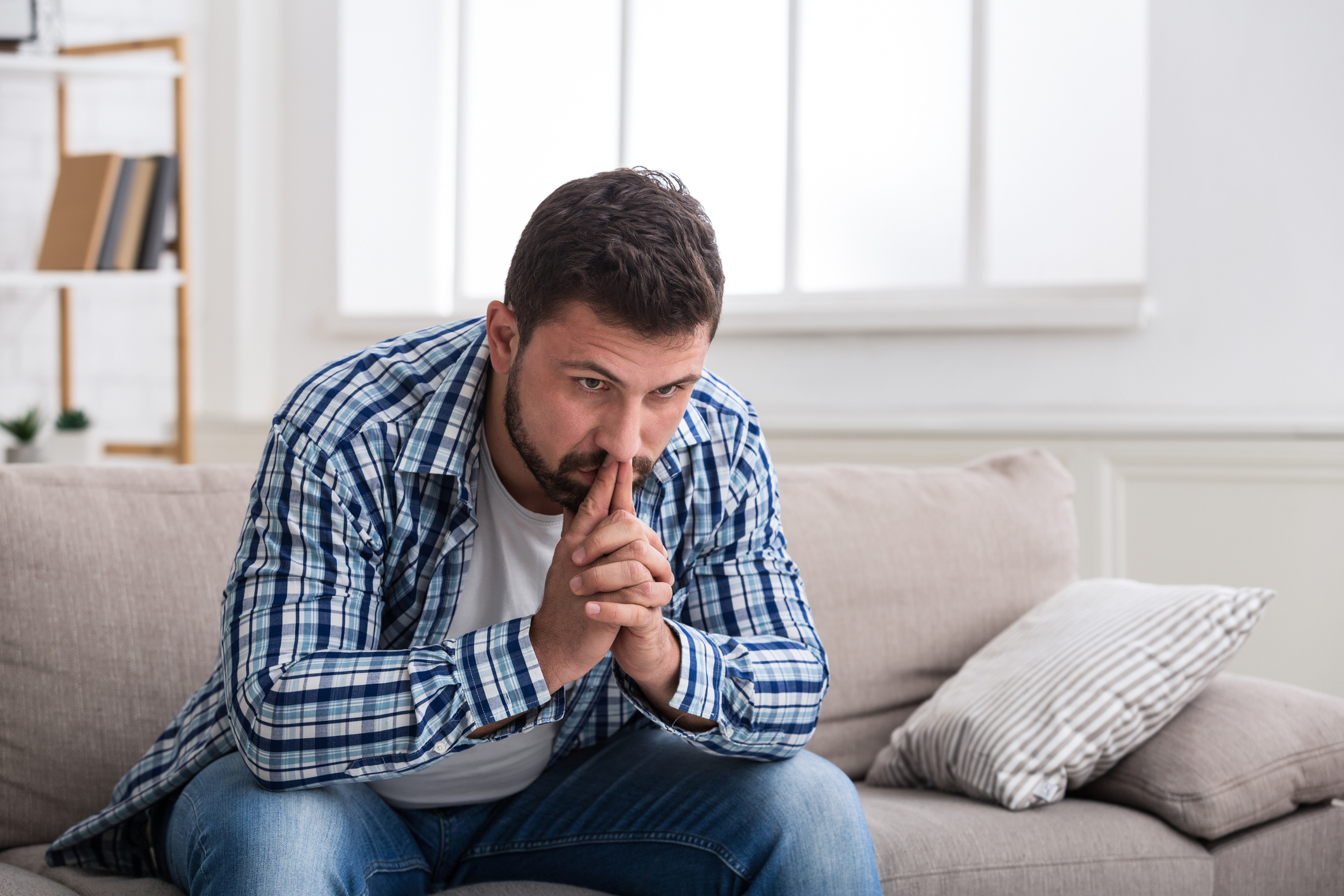 Here at Podder Talk™ and in our diabetes social circles, we spend an enormous amount of time talking about blood sugar and diabetes management. We talk about new technology and therapies, different approaches to diet and exercise, and ways to track your behaviors and diabetes data to make it all easier. We connect with others to share our experiences and motivate one another. But no matter what breakthroughs are out there, until there is a cure, diabetes is still a ton of work, like a full-time job with no days off.
Inevitably, that job takes its toll - and at some point or another, many people find themselves in a state of diabetes distress. And if they don't notice the signs and take steps to alleviate these feelings, distress can quickly turn into burnout, or worse, clinical depression.
If you've experienced any negative feelings about your diabetes, you may be wondering how to define these feelings and when to seek help. Allison Nimlos is a Licensed Associate Marriage and Family Therapist, Diabetes Health Coach and Podder™, living with Type 1 Diabetes. Ms. Nimlos shared her expertise around mental health and diabetes at the 2019 JDRF One Summit in Boston, Massachusetts, as well as her professional advice for managing these feelings.
Diabetes Distress, Burnout and Depression
While there is a lot of talk in the diabetes community and public at large about clinical depression and the very real need for treatment and therapies, most of the time, diabetes patients experience diabetes distress or diabetes burnout first. Do you know the difference? During her talk in Boston, Ms. Nimlos explained the signs and symptoms of each.
Diabetes Distress is when a person with diabetes feels frustrated and exhausted by the daily management of diabetes. It is an emotional and cognitive state, marked by overall negative feelings, "I hate that I have to do this." While the person feels anger, frustration and sadness about their diabetes responsibilities, they continue to follow their diabetes management plan with no change in behavior.
Diabetes Burnout is what follows diabetes distress, when a person doesn't resolve their negative feelings and begins to change their behavior as a result. When someone is burnt out, they may feel or say, "I hate that I have to do this, so I'm not going to do this anymore." They are no longer motivated to follow their diabetes management plan. As a result, they may reduce the number of times they check their blood sugar, skip insulin doses or other medications, or pay less attention to their diet or exercise regimens.
Both diabetes distress and burnout are diabetes-specific, which means, their feelings and behaviors are limited to their diabetes management. No other aspects of life are affected, and they continue to participate in normal daily routines, such as family, work and extra-curricular or social activities.
Depression , while very real and quite serious if left untreated, is far less common. When someone with diabetes is depressed, they also experience feelings of "I hate this. I don't want to do this anymore," but their feelings often impact their behaviors in other aspects of life. They withdraw from normal activities and relationships, beyond diabetes management.
Diabetes as a Driver for Distress and Burnout
Joan Williams Hoover, a researcher who published a study on patient burnout in 1983*, offers great insight on why diabetes distress and burnout occur:
"Think about how discouraging it is to fail at something you really wanted to do. Then consider what it must feel like to have diabetes and be failing at something you never, ever wanted to do in the first place."
No matter what, blood sugar management in type 1 or type 2 diabetes is difficult. For those who are insulin-dependent, it is especially hard to succeed and meet their physician's or their own expectations for time in range, HbA1c and other measurements of success. It is common to feel alone, like family or friends don't understand, or to feel restricted by food choices and limited by activities that may derail their diabetes efforts. As a result, a person may skip blood sugar checks or ignore their diabetes responsibilities as a way to escape the burden and feel normal or free. But there is no escaping diabetes, so the result of burnout is often higher blood sugar or HbA1c. More frustration, less motivation...the cycle continues.
Finding a Way Out
If this sounds familiar, you are not alone. Ms. Nimlos says that according to her research, between one half and one third of people with diabetes experience diabetes distress within any given 18-month period. It is more common during times of life transition, times of isolation and times of difficulty with diabetes management. Diabetes distress also affects family members, such as spouses and children of adults living with diabetes, or parents and siblings of children.
But there are ways to combat diabetes distress and burnout before they cause serious long-term complications or lead to clinical depression.
Step One: Self-Awareness and Self-Care
It is important to be aware that diabetes distress and burnout can occur at any time, to anyone managing diabetes, no matter how long they've been doing so or what therapies and technologies they are using to make it easier. By recognizing the signs, you can be prepared to take action sooner.
If you are feeling distressed or burnt out by diabetes, and your health is taking a back seat to these emotions and changes in behaviors, here are some of Ms. Nimlos' suggestions for acknowledging what you are feeling and turning things around:
● Attune to yourself: Ask yourself what you are feeling, what you need and what you can do to meet those needs.
● Validate yourself: Acknowledge that your feelings are normal, common and healthy. It is okay to have these feelings and there is nothing wrong with you. Remind yourself that diabetes is hard work, but you can do hard things.
● Practice self-compassion: Ask yourself how you are showing self-compassion, and how can you be kinder to yourself when things don't go as well as you expected or planned? What would you say to someone else in your shoes if they came to you for support?
Step Two: Find Support
If you are still struggling with diabetes distress or burnout and need to talk to someone, there are resources available.
Your local JDRF chapter is a great place to start, as your regional community can offer in-person or online peer support from others who have been in your shoes.
The Diabetes Online Community (DOC) is also a wonderful place to find blogs and social media groups or channels. Many people share their experiences with diabetes distress and burnout online and are happy to connect with their readers. You may also find comfort in asking individual questions through an online forum and appreciate remaining anonymous through this type of interaction.
Lastly, if peer support doesn't help, there are professional therapists that specialize in chronic disease management. While familiarity with type 1 diabetes is a bonus, don't rule someone out if they don't have this expertise. It is important that the therapist has experience and training, passion and interest, and a good rapport with you as the client.
You can look for a therapist using any number of the following referral tools and resources:
- ADA's Mental Health Provider Directory
- Ask your Endocrinologist for a Referral
- Ask your JDRF Chapter for a Referral
Thanks to the designation of May as Mental Health Awareness Month, there are a lot of great resources out there for dealing with mental health challenges and diabetes. For more information about diabetes and its impact on mental health, click here . For a list of quick tips and tricks, click here .
Diabetes distress and burnout are very real complications of managing this chronic condition, 24 hours a day, 7 days a week. It is hard work, and you are justified in feeling overwhelmed and discouraged. But you are not alone, and you can do this! Don't let diabetes distress and burnout take control of your health and wellness.
Allison Nimlos is a Licensed Associate Marriage and Family Therapist, a diabetes health coach, who has been living with type 1 diabetes for 25 years. To reach Allison or learn more about her services, visit Greater Than Counseling and Coaching.
---
[1] Hoover, J. W. (1983). Patient Burnout, and Other Reasons for Noncompliance. The Diabetes Educator, 9(3), 41–43. https://doi.org/10.1177/014572178300900308