A Platform For Innovation
INSULET CORPORATION'S DEDICATION TO INNOVATION
Insulet has changed the lives of individuals with insulin-requiring diabetes across the globe with the Omnipod® Insulin Management System. In addition to our new Omnipod DASH® Insulin Management System, we are also actively developing innovative new products to reduce the burden of diabetes management and improve quality of life for people with diabetes.
Insulet Product Roadmap
Insulet is working to bring innovation to life


If you want to receive news and updates from the Insulet team, please fill in the below form.
Fiasp® FDA Approved for the Omnipod® Insulin Management System
Fiasp® FDA Approved for the Omnipod® Insulin Management System
How does Fiasp® compare to other commonly used insulins on the market?
Will the faster onset and more rapid clearance of Fiasp® interfere with IOB calculations?
Is Fiasp® more expensive than other insulins?
Why is the Fiasp® indication important for existing adult Omnipod® users?
Where can users find instructions for use and prescribing information for Fiasp®?
How will this indication be reflected in our Omnipod® User Guide(s) and labeling?
When are the User Guides estimated to be available for distribution?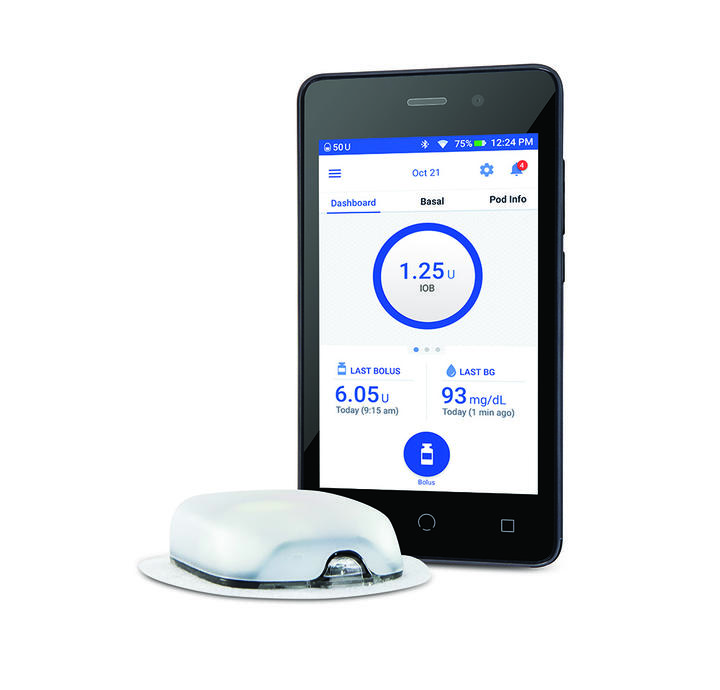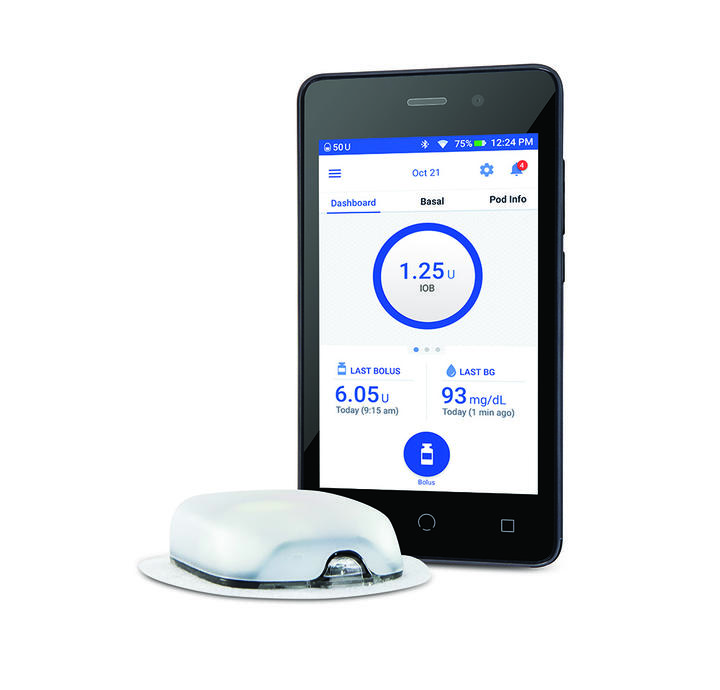 Omnipod DASH® Insulin Management System
The Omnipod DASH® System is a wearable insulin pump that delivers up to 200 units of U-100 insulin through customizable basal rates and bolus amounts. The system consists of the Personal Diabetes Manager (PDM) and the Pod, which is worn on body and delivers non-stop insulin for three days.* The Omnipod DASH® System has been tested and found to be safe for use with the following U-100 insulin: Novolog®, Humalog®,  Apidra®, or Admelog®.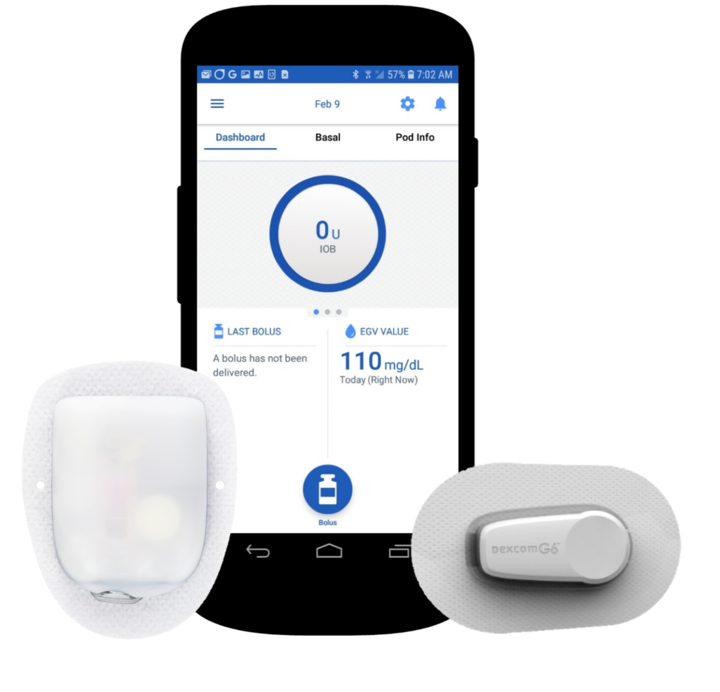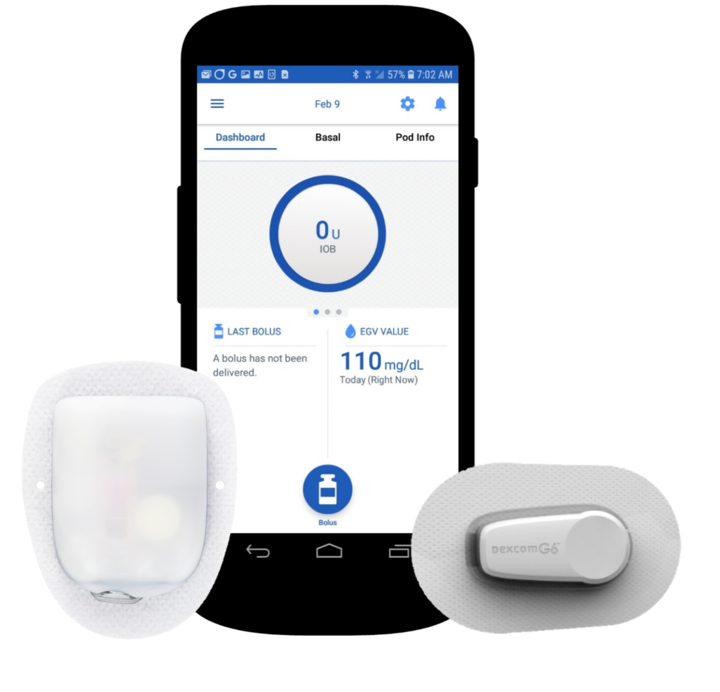 Omnipod HORIZON™ Automated Glucose Control System
Insulet is working on the Omnipod HORIZON™ System to commercialize a hybrid closed loop system. The intended design of the system is to utilize estimated glucose values from a Continuous Glucose Monitor (CGM) to predict future blood glucose and adjust insulin delivery. The HORIZON™ System will leverage the technology of the DASH® Insulin Management System on a smart phone. 
*The Omnipod HORIZON™ System is an investigational device, limited by United States Law to Investigational Use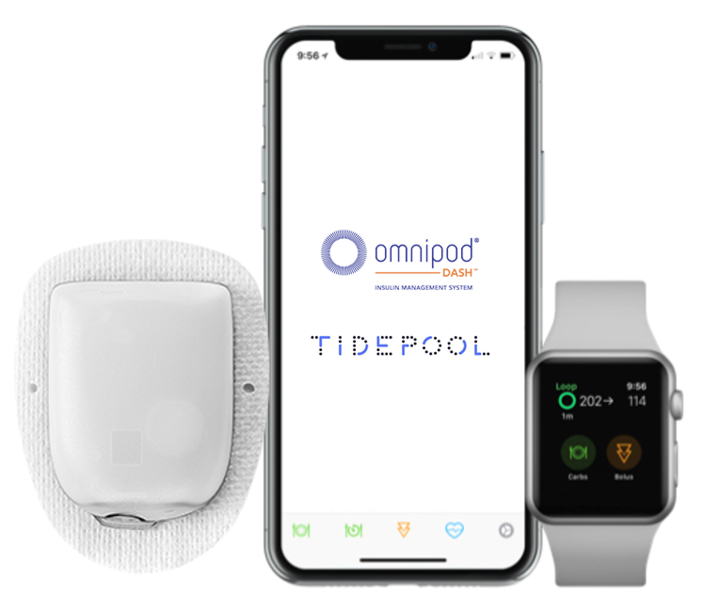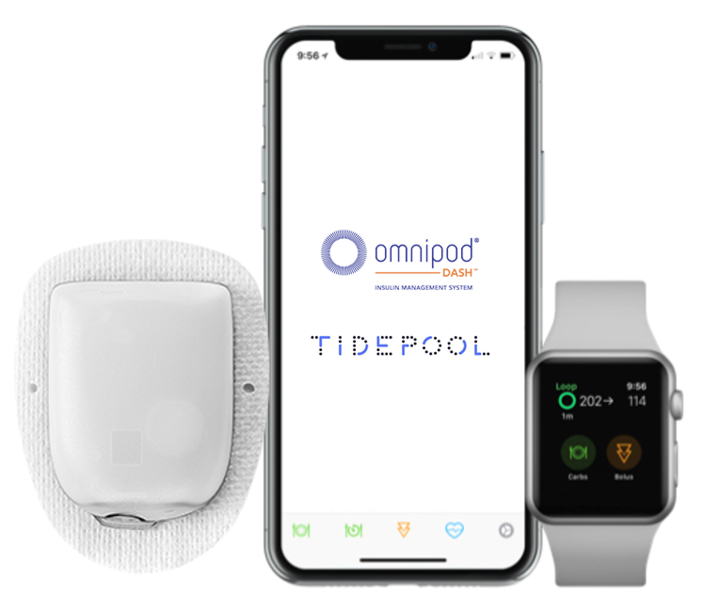 Insulet collaboration with Tidepool Loop Program
Insulet announced it will be working with Tidepool, a non-profit organization that is working on an open-source, iOS based app and algorithm. The algorithm runs on a mobile app on an iPhone. Insulet and Tidepool are developing an automated insulin delivery system utilizing the Tidepool Loop algorithm, an Omnipod® Pod, and a Continuous Glucose Monitor. Tidepool Loop is intended to be delivered by Tidepool as a supported, FDA-regulated mobile app in the App Store.
*Not FDA approved. Not available for sale in the US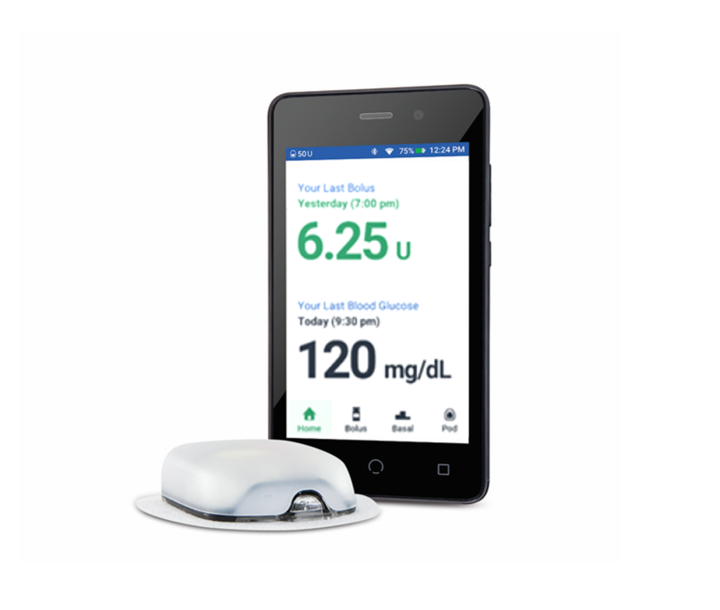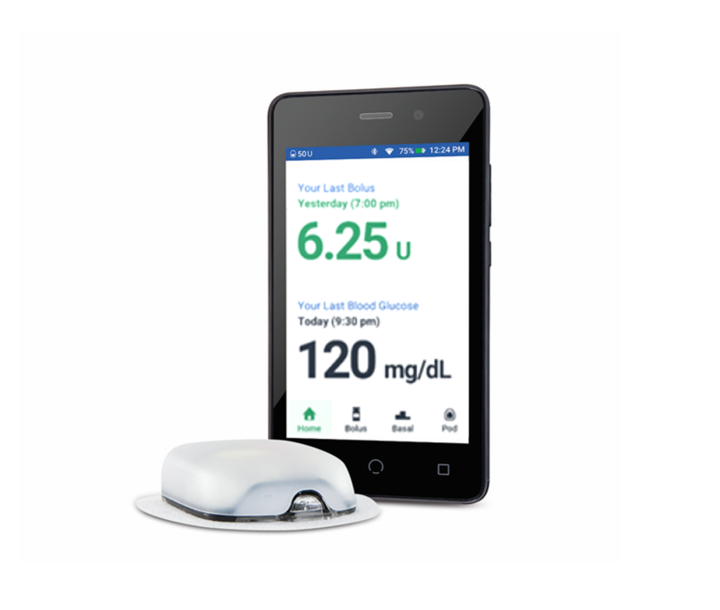 Concentrated Insulin
Insulet is working on bringing a version of the Omnipod® System to market that will be indicated for use with concentrated insulins. This product aims to fill the need for higher insulin requiring patients, both Type 1 and Type 2.
*Not 510(k) cleared. Not available for sale in the US
The safety and security of Insulet Corporation's Patients and Products is Paramount in everything we do.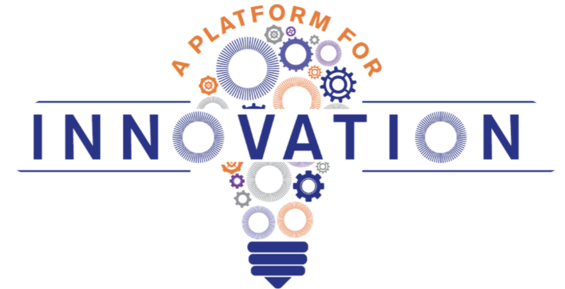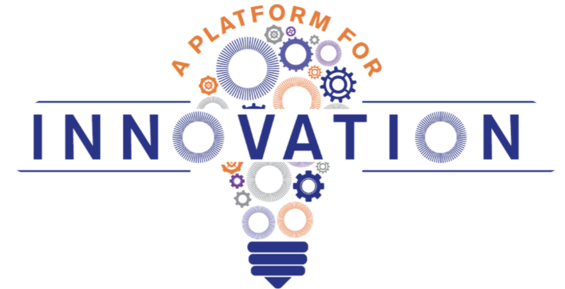 With Horizon, Insulet will be the first to deliver tubeless, personal smartphone controlled, automated insulin delivery. Horizon's unique form factor and the incredible design work that has gone into securing our algorithm on the pod, give Insulet strong competitive advantages over other AID devices.
Horizon's architecture is uniquely positioned to provide more time in closed-loop, because we have taken the time to put the algorithm directly on our disposable pod, rather than on an accompanying device the user must carry around. Our engineering teams have worked closely with their colleagues at Dexcom to enable the Dexcom sensor to speak directly to our pod, without requiring a PDM or phone to be in closed-loop. These highly complex technical programs require great collaboration and great design and engineering work to keep the user experience simple.
We are extremely excited to be in the final stages of our development work and to bring our advanced system to the diabetes community next year.
Shacey Petrovic
President and Chief Executive Office
Insulet Corporation