Simplify Office Workflow
Spend less time uploading data, and more quality time with patients.
Gain Insight and Optimize Care
View standardized, comprehensive reports and graphs to help make treatment decisions.
Improve Collaboration
Patients can upload from home, so that you can review their data in between appointments.
Omnipod PDM data can also be uploaded and viewed in Tidepool's data management system. Visit Tidepool for more information.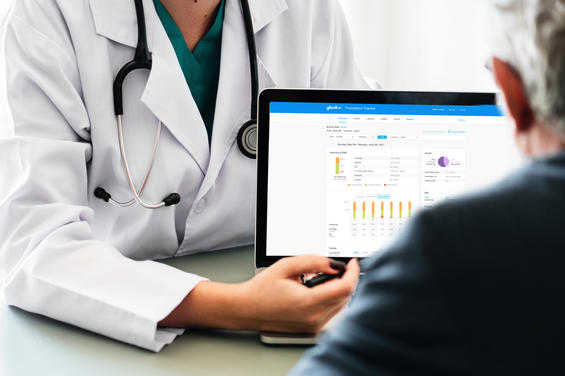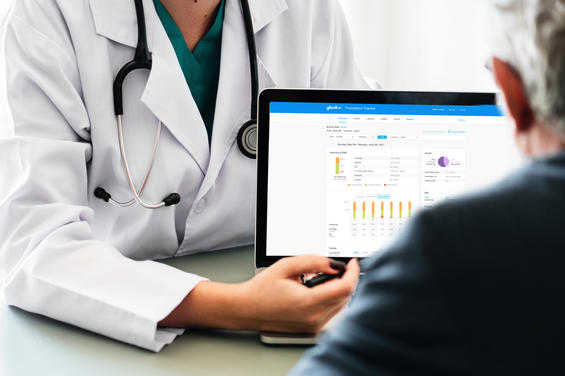 How to Upload to a Glooko Transmitter
How to Upload to a Glooko Kiosk
How to Upload to a Glooko Uploader Software
How to Upload to My.Glooko.Com Web Uploader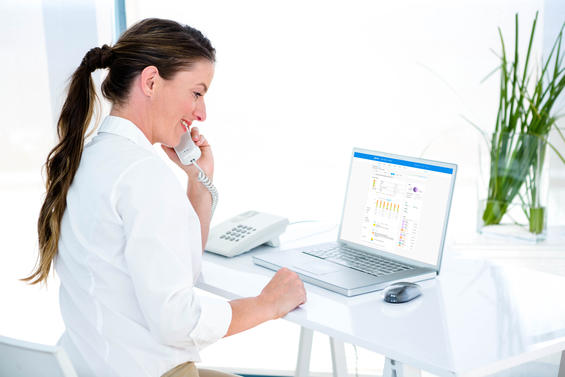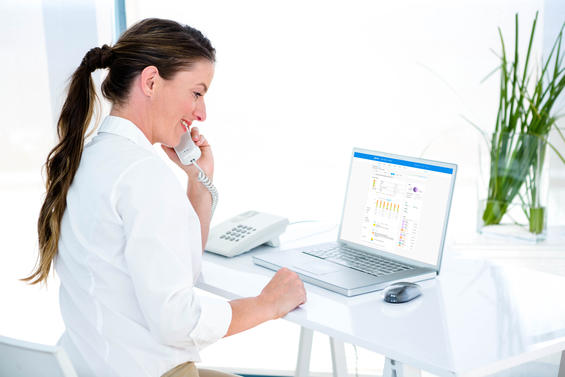 Contact Insulet Provided Glooko Support
Insulet Provided Glooko has numerous resources to help you and your Omnipod® System patients successfully use the Glooko mobile apps and web platform.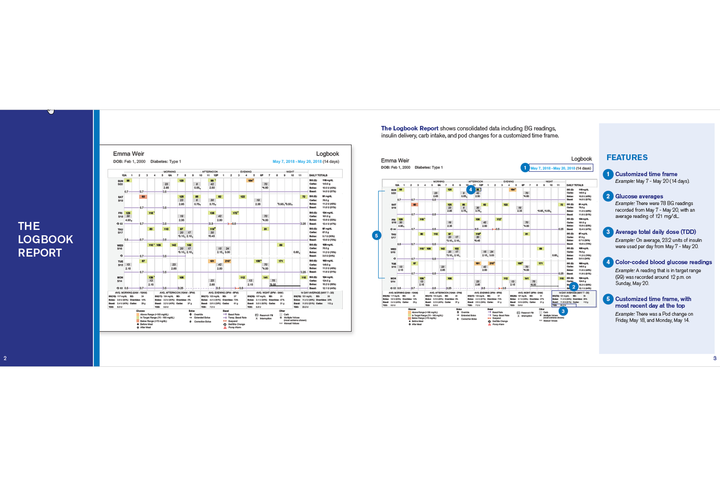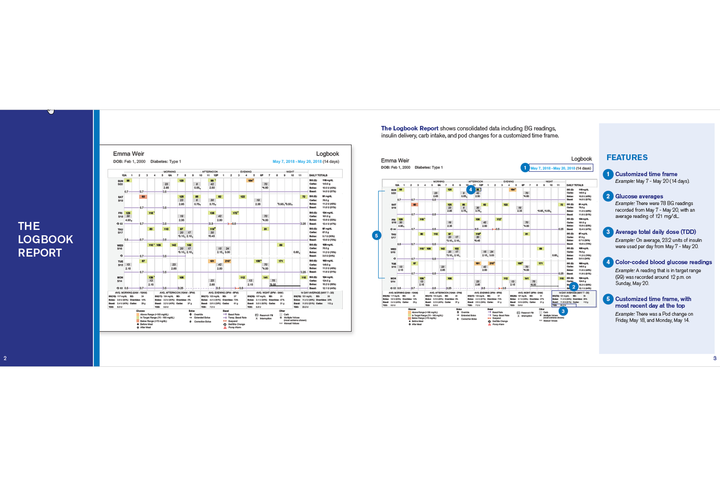 Glooko Report Detail Aid
Key features and interpretation of Glooko reports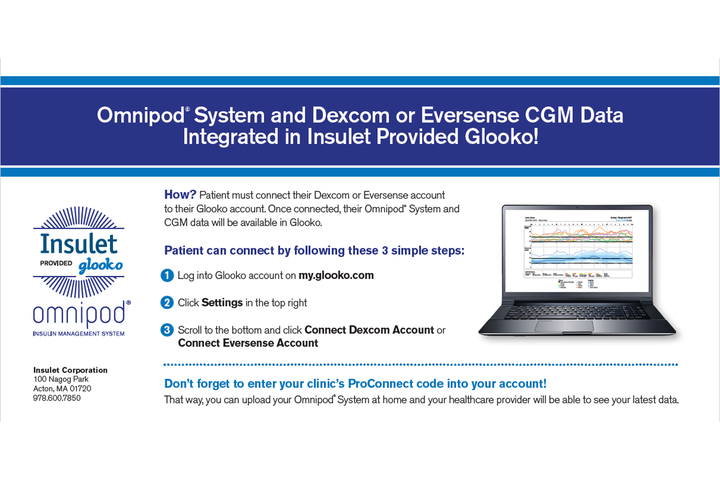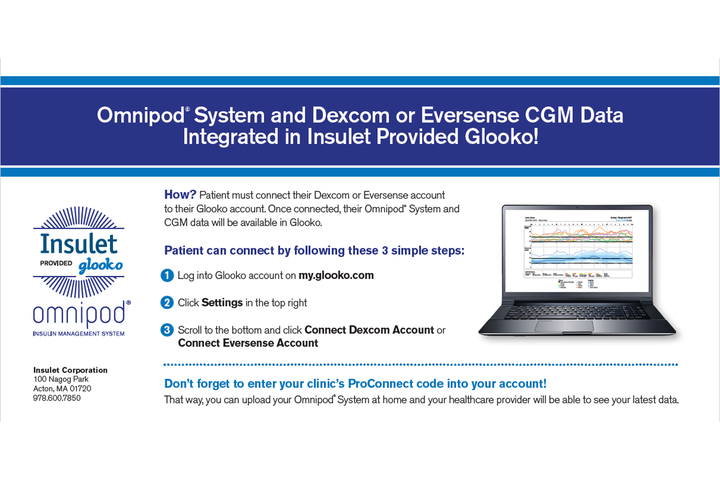 CGM Sync Instructions
Connect a compatible Continuous Glucose Monitor (CGM) to Glooko by following these 3 simple steps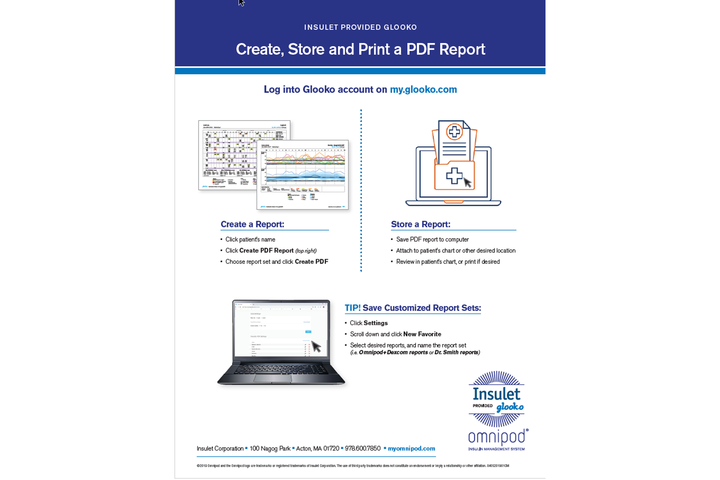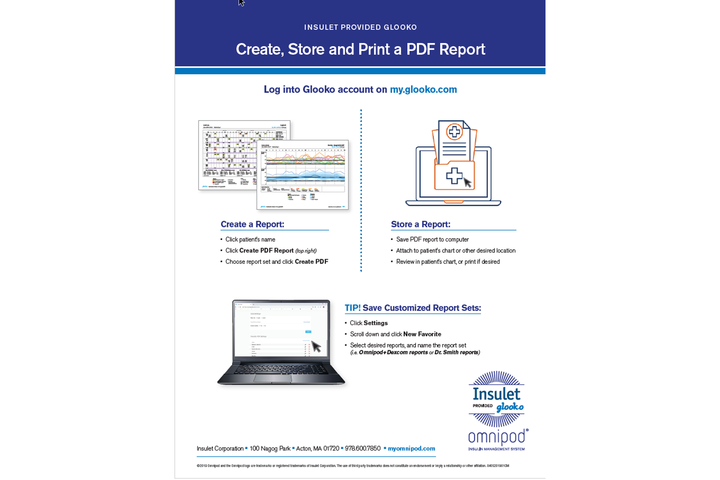 Print and Store Reports
Print customized report sets, and attach to patient's chart or other desired location