Omnipod DASH® Insulin Management System
Prescribe a system that simplifies diabetes care from prescription through ongoing care.
Simplify getting started:
ePrescription can be easily fulfilled through the pharmacy, which may reduce paperwork1.
Free Personal Diabetes Manager (PDM) means typically no insurance lock-in period and no commitment2,3. Learn more about reimbursement.
Comprehensive training is personalized to patient needs and available online or in-person.
Flexibility in language of choice between English or Spanish on the PDM. Download the brochure to learn more.

 
Simplify insulin delivery:
Tubeless waterproof4 Pod provides continuous insulin delivery for up to 72 hours.
No need for patients to touch or see the insertion needle with auto-cannula feature.
Intuitive touchscreen PDM with zero basal and fractional I:C ratios for insulin sensitive patients.
Pod site tracker promotes site rotation and skin integrity.

 
Simplify diabetes management:
Reduce pump downloading burden and streamline workflow with automatic access to patient data via the cloud. Learn more about automatic access to patient data.
Over-the-air PDM software updates for access to the latest Omnipod® features.
Increased awareness to actionable data for patients and remote monitoring for caregivers with Omnipod® Mobile apps.5-7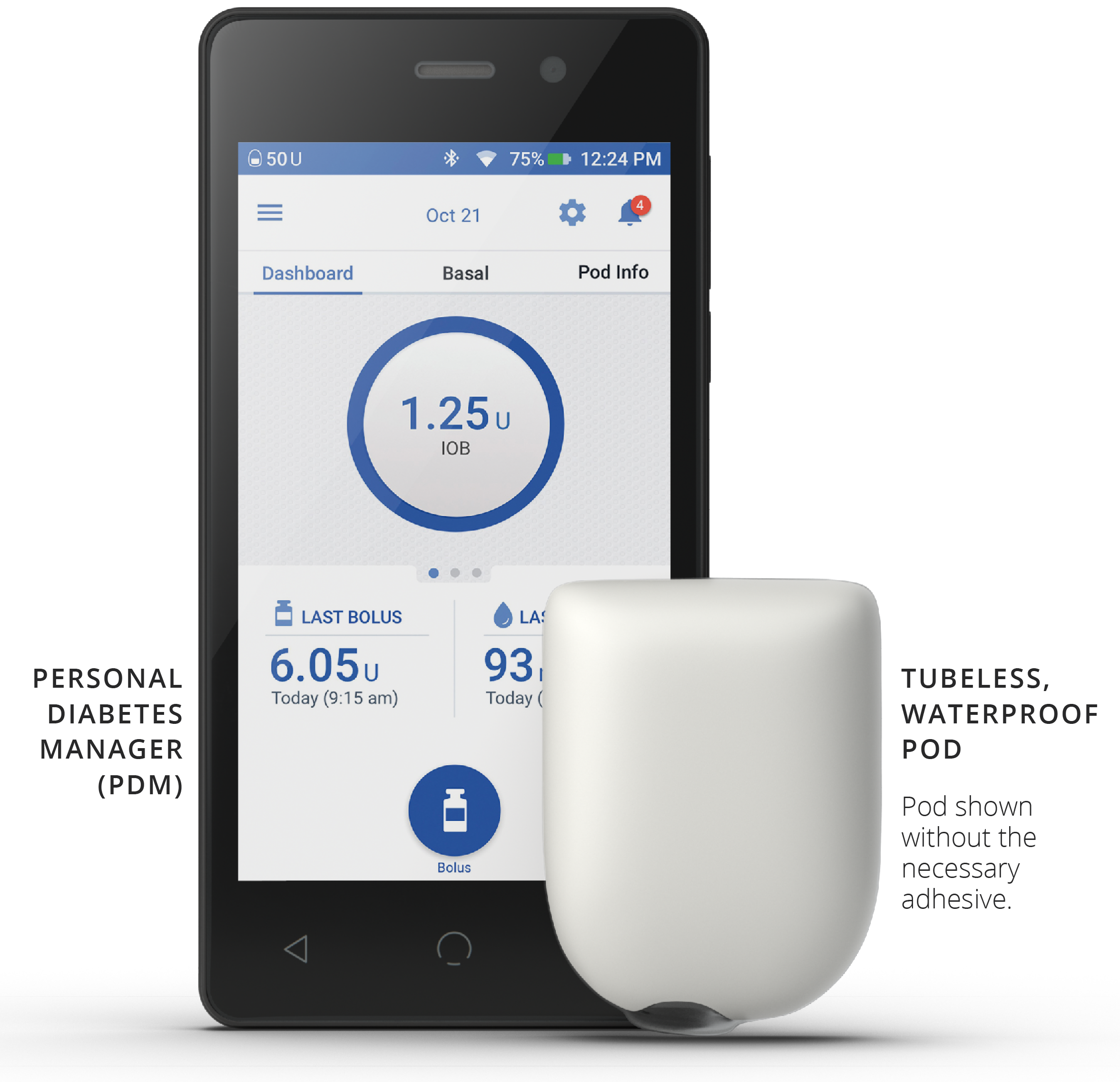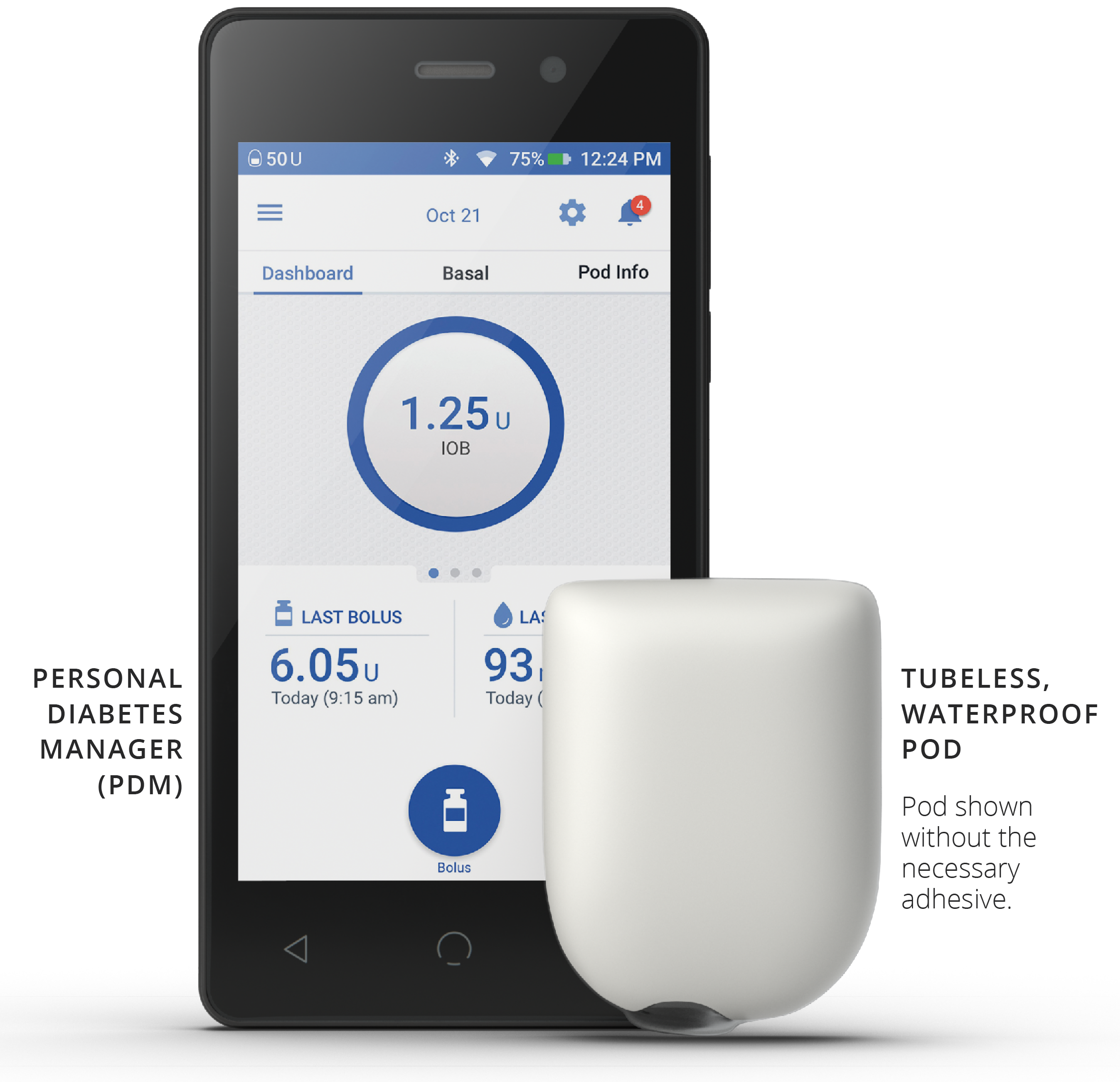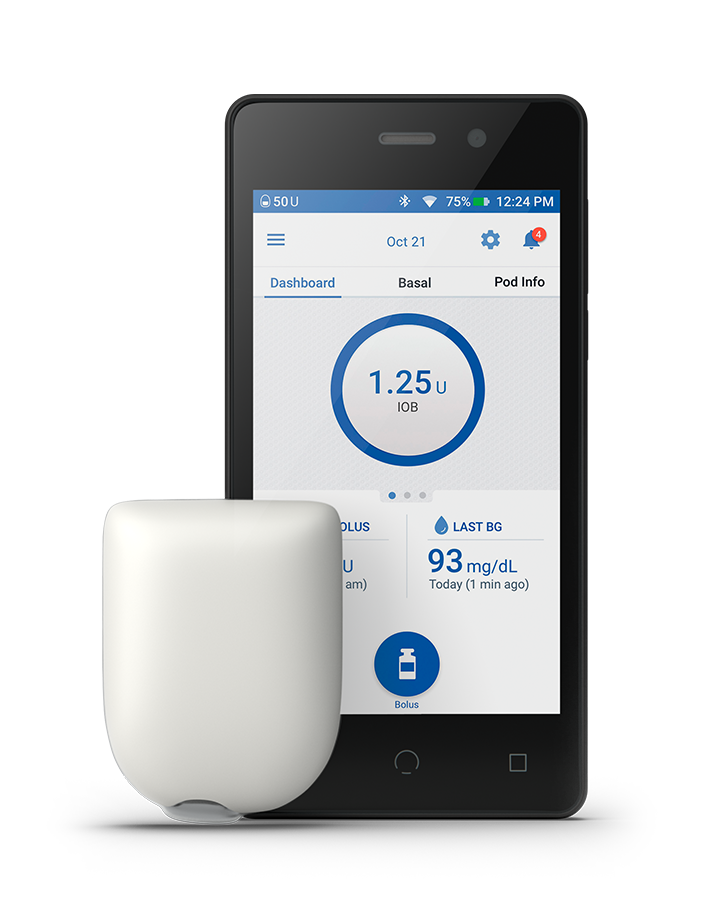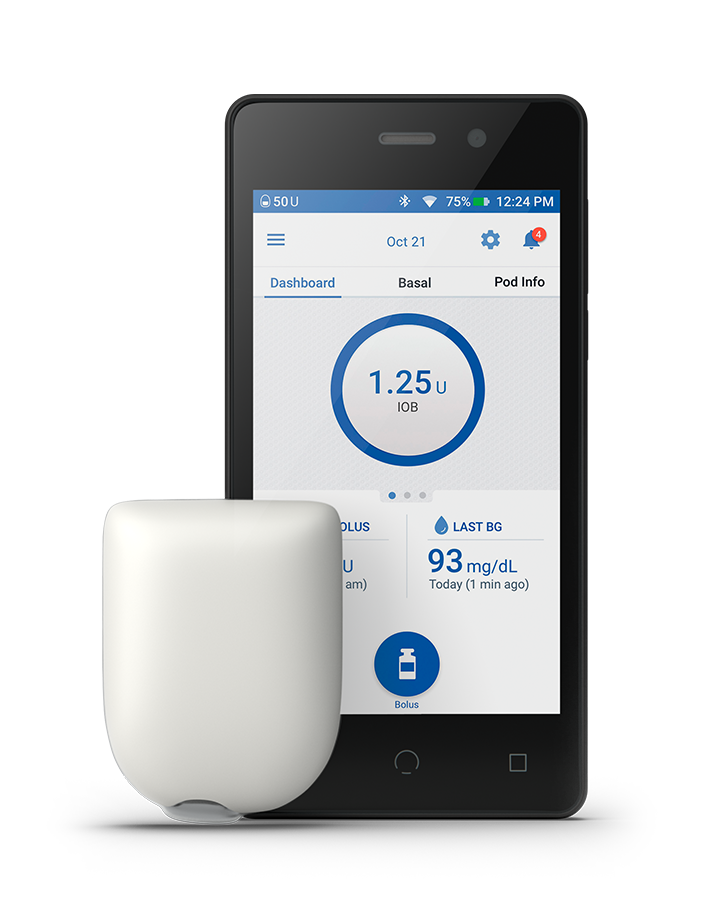 Pod shown without necessary adhesive.
Register for Omnipod® Connect!
Omnipod® Connect is designed to help HCPs learn more about Omnipod® products. We have developed several e-learning modules in bite-sized lessons, so you can learn about the System, familiarize yourself with best practices for initiation and get up to date with recent guidelines in diabetes technology for Type 1 and Type 2 insulin-requiring patients.
 Want to receive news and updates from the Insulet team?
Learn More about Omnipod DASH®
The Omnipod DASH® System also includes two mobile apps, Omnipod DISPLAY™ and Omnipod VIEW™, and a widget to view your insulin and CGM information on one screen.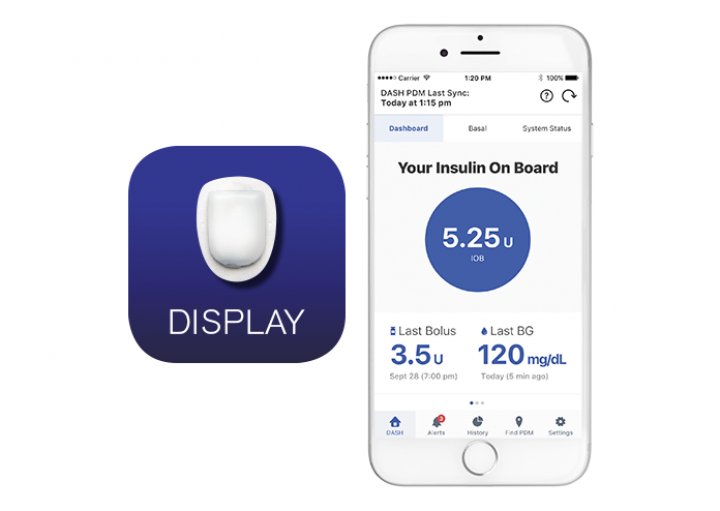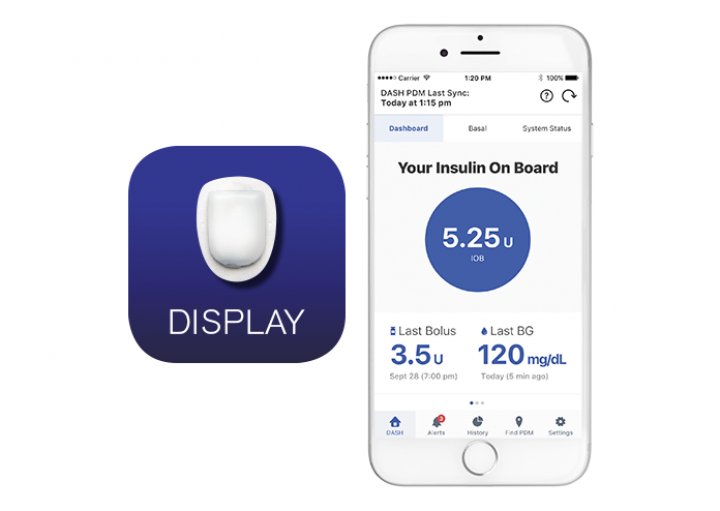 OMNIPOD DISPLAY™ MOBILE APP
The Omnipod DISPLAY™ App offers access to Omnipod DASH® System information from the comfort of your patient's smartphone and includes a "Find My PDM" feature.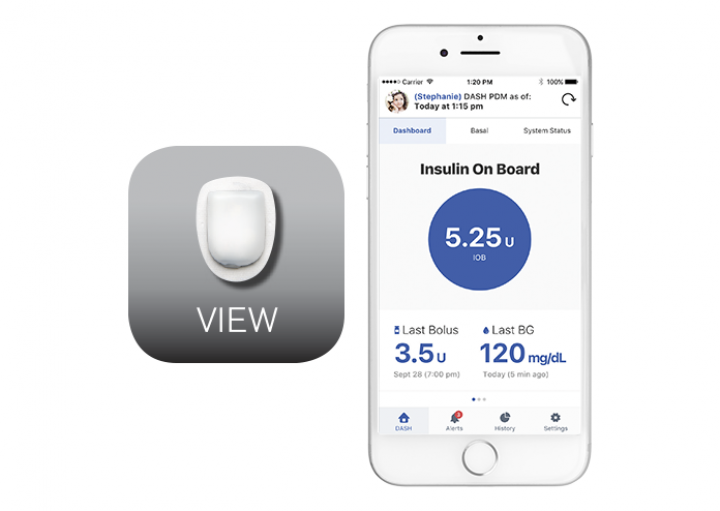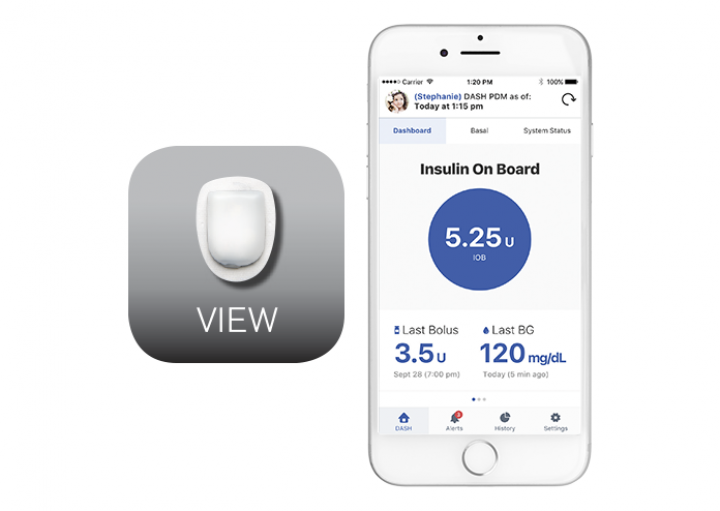 OMNIPOD VIEW™ MOBILE APP
The Omnipod VIEW™ App allows caregivers and parents to remotely monitor up to 12 Omnipod DASH® System users from the comfort of their own smartphones.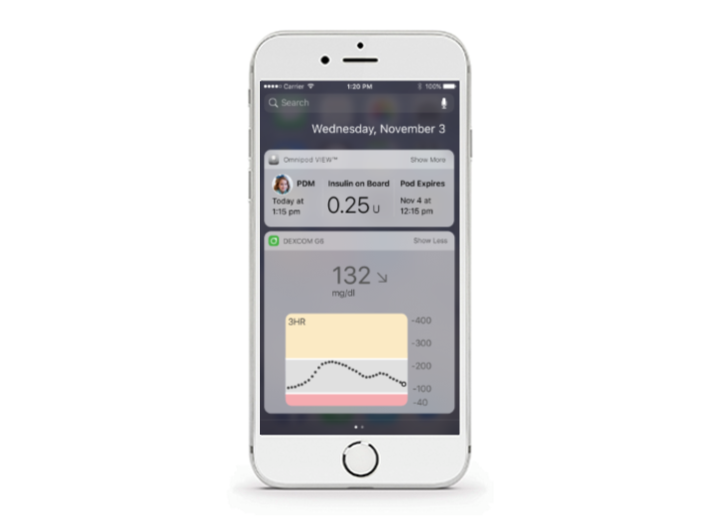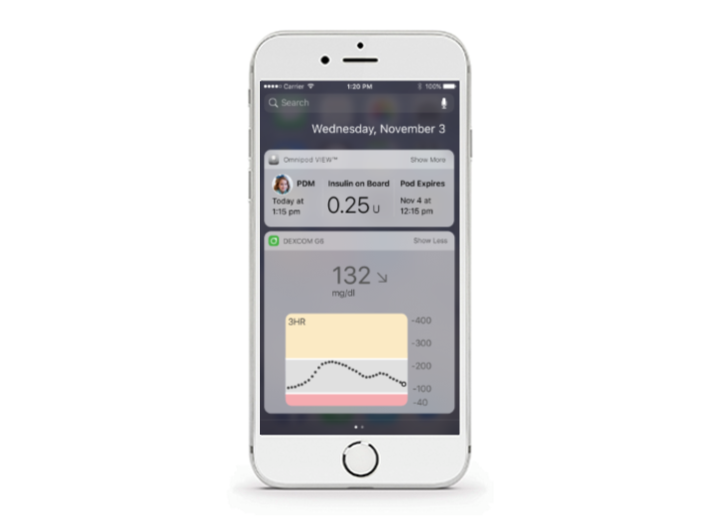 OMNIPOD VIEW™ IPHONE WIDGET
The Omnipod DASH® System iPhone Widget1,2 enables a combined view of Omnipod DASH® System and CGM data within a single display on your patient's smartphone for easy access.
1. iPhone widgets are mobile application shortcuts that are visible after swiping right from the home screen to the iPhone's Today View.

2. The Dexcom System does not have integrated functionality with the Omnipod DASH® System.
Omnipod DASH® System Educational Resources
Omnipod DASH® System Quick Glance Guide
Omnipod DASH® System Quick Glance Guides are designed for HCPs and Podders™ to provide step-by-step instructions on key insulin delivery actions as well as basal and bolus settings adjustments.