Omnipod DASH® Insulin Management System is available for a different generation of patients.
Medicare is the federal health insurance program for:
People who are 65 or older.
Certain younger people with disabilities.
People with End-Stage Renal Disease (permanent kidney failure requiring dialysis or a transplant, sometimes called ESRD).
Prescribe the only CSII pump covered under Medicare Part D.
With coverage through the pharmacy benefit, patients no longer need to be tethered to the Part B process. The Omnipod® Insulin Management System is now available on some of the largest Part D plans.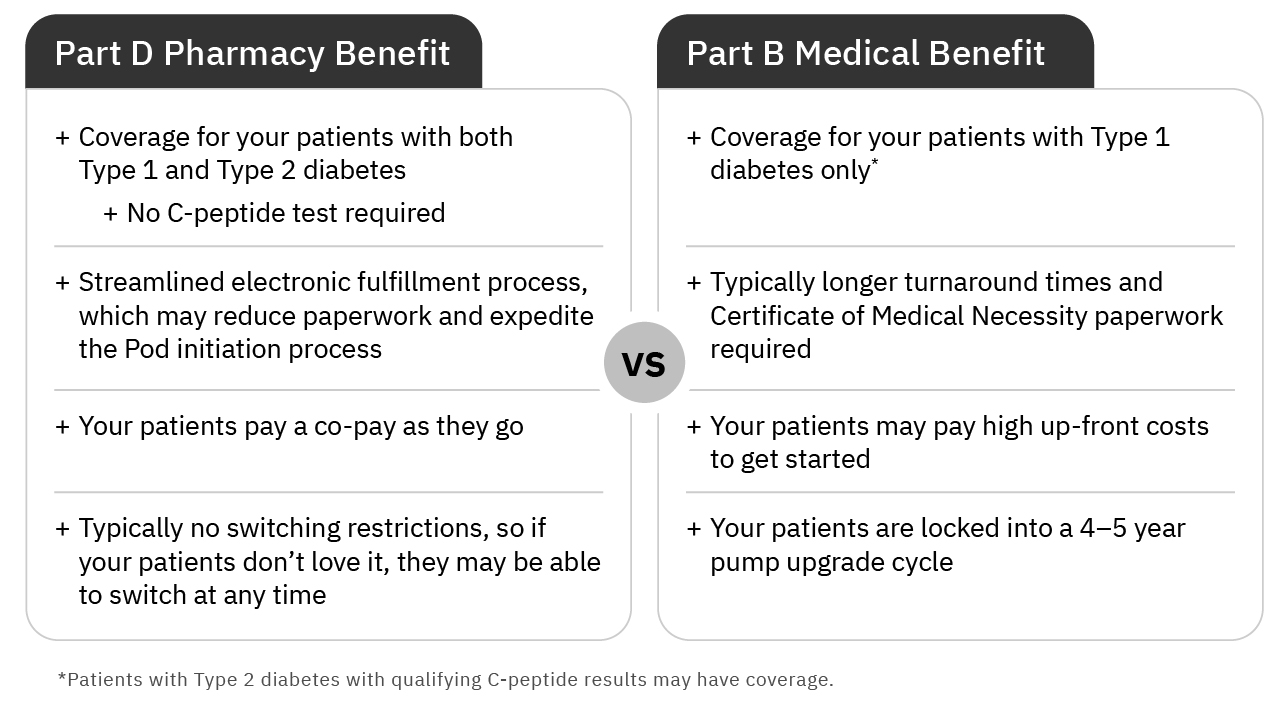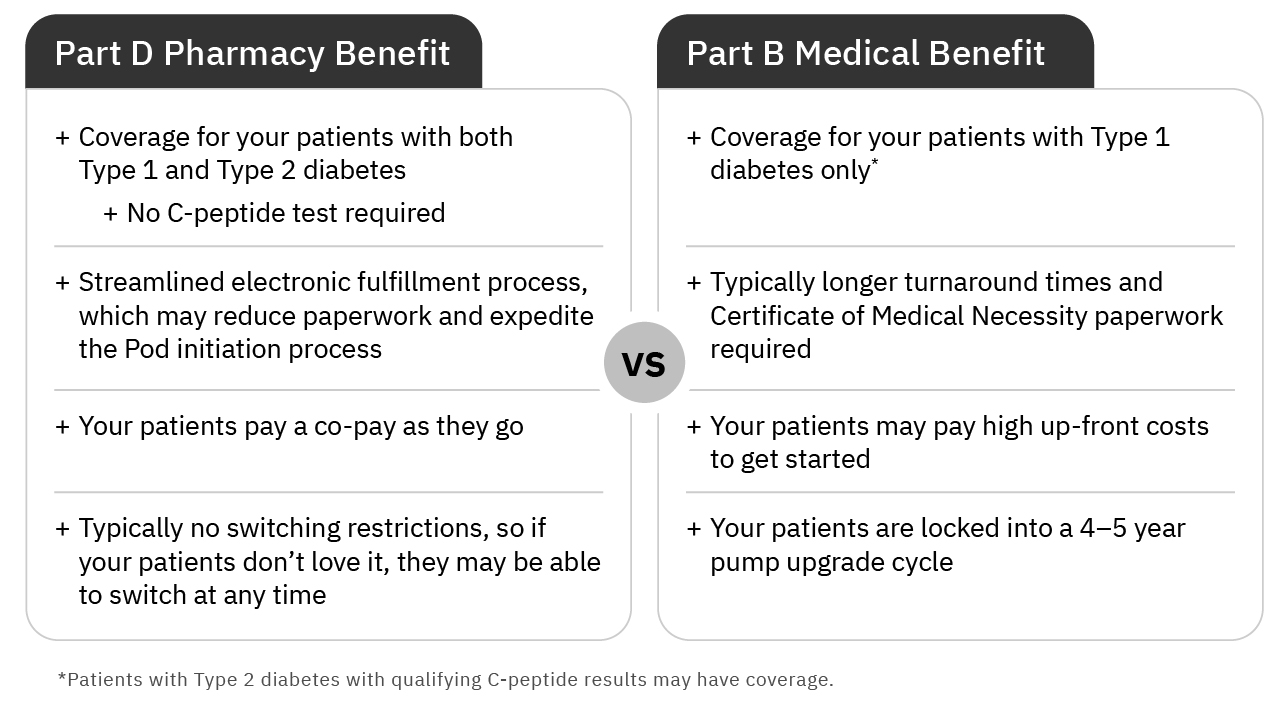 Process to get a Medicare Part D patient started on the Omnipod DASH® System
Medicare Part D Not Covered
Fill out the Coverage determination request form.
Submit the coverage determination request forms to the plan sponsor. You or your local Insulet representative can locate the fax numbers on the top of the plan specific forms (this needs to go to the Medicare plan not the Pharmacy Benefits Manager).
Once approval is received (usually in 72 hours), you may prescribe Pod.
What it means for your patients
Flexibility and choice
The Omnipod DASH® System is available through mail order or retail, which means patients have the opportunity to get their system at the same pharmacy where they get their insulin.
Reduced up-front and ongoing costs
The Omnipod DASH® Personal Diabetes Manager is provided at no charge with first box of Pods.*
Patients pay a monthly co-pay as they go.
Reduced risk to get started
There are typically no switching restrictions, so if your patients don't love the Omnipod DASH® System, they may be able to switch at any time. And patients with tubing frustration may be able to give Omnipod DASH® System a try with no obligation at any time.
What it means for you
Less paperwork
Simple prescribing through your EHR system.
More time with your patients.
Coverage for all patient types
Both Type 1 and Type 2 diabetes.
Typically, no c-peptide test required.
As easy as prescribing insulin.
For more information on coverage and how to sign up, please call our Medicare Access team at 877-939-4384.