Health Insurance Coverage for the Omnipod® 5 Automated Insulin Delivery (AID) System
The Omnipod® 5 System is the only AID System in the US that is available through select pharmacies.
The Omnipod® 5 System Is Available at These Pharmacies*
CVS Caremark
Express Scripts
Humana
Optum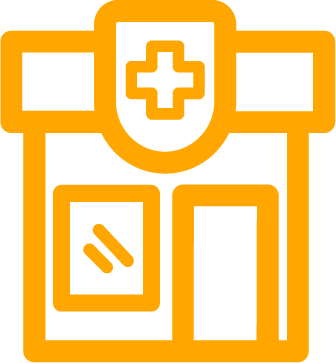 Advanced Diabetes Supply
Albertson's Specialty Care
Byram Healthcare
Edgepark
Gentry Health Services
Kroger Specialty Pharmacy
Community, A. Walgreen's Pharmacy
Costco Mail Order Pharmacy
We anticipate access through the pharmacy to increase over time.
Benefits of Pharmacy  
No contract, no commitment, no obligation
The ability to electronically prescribe with no c-peptide test required and less paperwork 
People can pick up Omnipod® Pods, insulin, and other medications at one place 
Pharmacy Advantage with the OmnipodPromise™
Our OmnipodPromise allows users to start on Omnipod DASH® Insulin Management System or Omnipod® 5 and any newer technology with:
No contract, commitment, or obligation 
Easy upgrade to newer Omnipod® technology regardless of an existing contract, when product is available** 

FREE Omnipod DASH® Personal Diabetes Manager (PDM) and Omnipod® 5 Controller, included with your first prescription***  
Don't wait, switch your patients diabetes management today and upgrade to a newer Omnipod® product at any time, regardless of whether they are on Omnipod® or any other pump. 
Current Omnipod DASH® Users
No waitlist or priority line. Write e-prescriptions and send them to one of the pharmacies below:Ŧ 
Specialty pharmacies: Advanced Diabetes Supply; Albertsons Specialty Care; Byram Healthcare; Edgepark; Gentry Health Services Kroger Specialty Pharmacy Community; A Walgreens Pharmacy 

Mail-order pharmacies: CVS Caremark; Express Scripts; Humana; Optum 

Cash pay option: Costco Pharmacy 
Users New to Omnipod® 5 System
People on Multiple Daily Injections: 
Have your patient fill out the Get Started Form. 

Receive a Pod Packet fax request with the next steps  

Once Omnipod® 5 coverage is approved, prescribe  Omnipod® 5 System 
People on the Omnipod® Insulin Management System and other tubed pumps:Ŧ 
Prescribe Omnipod® 5 today, users may have access even if already on an insulin pump or locked into a DME contract 
Insurance Coverage Options
The Omnipod® 5 System is covered under select commercial, Medicare, and Medicaid Plans. 
For further information please contact Customer Care at 1-800-591-3455. Our experienced team is available 24/7 to help you. 
Want to advocate for Omnipod® 5 coverage and access?  
Visit https://www.advocacyforaccess.com/ for tools and resources.