Omnipod DASH® for Children
Insulin management for Children with Diabetes
Having a child diagnosed with Type 1 Diabetes can be a stressful time for everyone in the family. As a parent, you want to choose an insulin delivery method that both addresses your child's evolving health needs, while also granting him or her the freedom to be a normal child.
The Omnipod DASH® Insulin Management System was created for this very reason – to manage diabetes with as few disruptions to daily life as possible. Ranked a market-leading insulin pump for children in the U.S.1, the tubeless Omnipod DASH®  System is easy to use and allows parents and older kids to deliver and monitor insulin wirelessly*.
Archie H.
Podder™ since 2017
We found the Omnipod® System very intuitive, very simple. We can programme something very simply. Archie even does some of the programming by himself now, he finds it simple...
Archie H.
Podder™ since 2017

For me as a parent to be able to go in during the night when he is fast asleep and just literally do a bolus on what I know his blood sugar is and then deliver the insulin and then back to bed.
Archie H.
Podder™ since 2017

A Tubeless Insulin Pump System with a Waterproof Pod
The Omnipod DASH® System includes a tubeless, waterproof† Pod that your child can wear wherever he or she would be given an insulin injection. It's the preferred paediatric insulin pump1 because our Pod system is available for diabetes patients of all ages, it's tubeless, easy to activate and use, small enough to be worn discreetly under clothes and it's waterproof†.
How Our Wearable Insulin Delivery System Works
Insulin pumps are an alternative treatment to daily insulin injections by delivering small doses of insulin to your child's body steadily throughout the day. The Omnipod DASH® System is simple, with just two primary parts: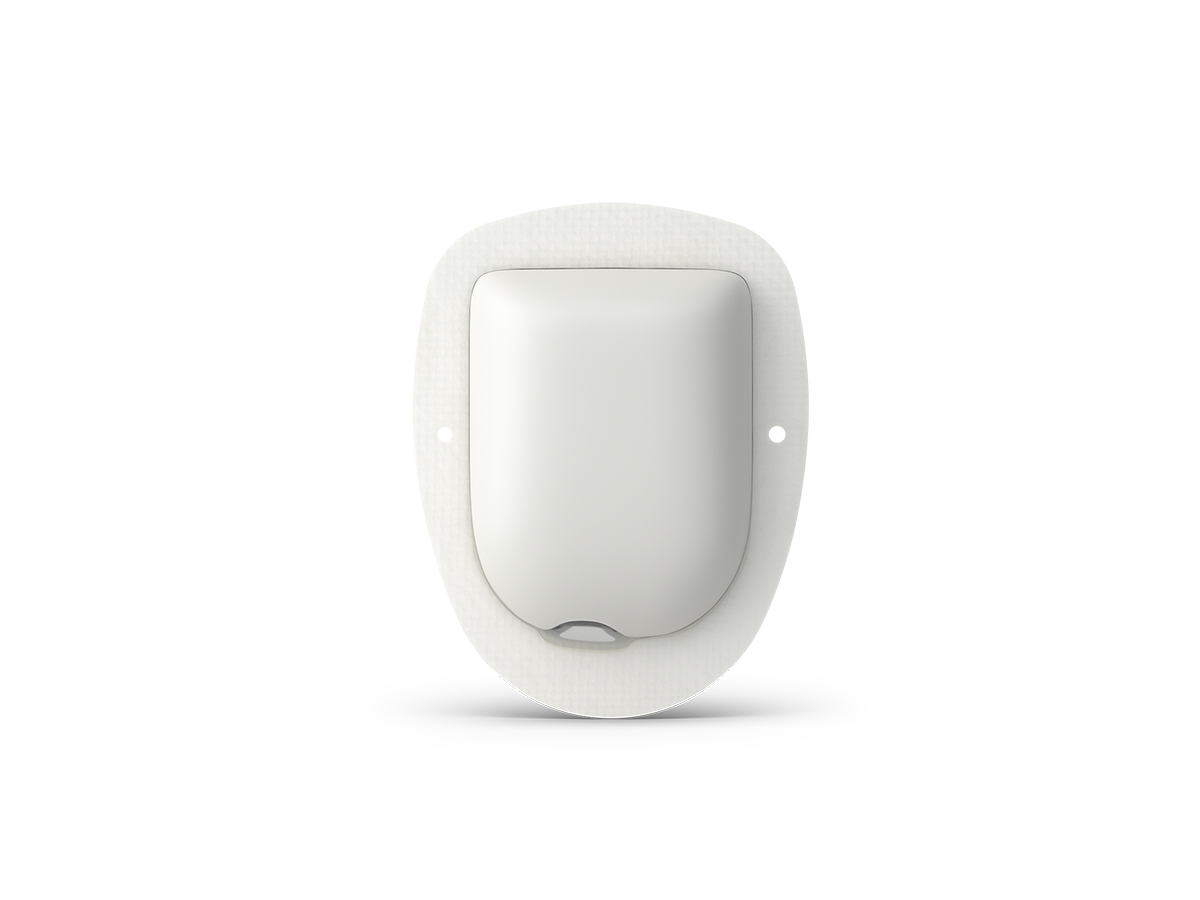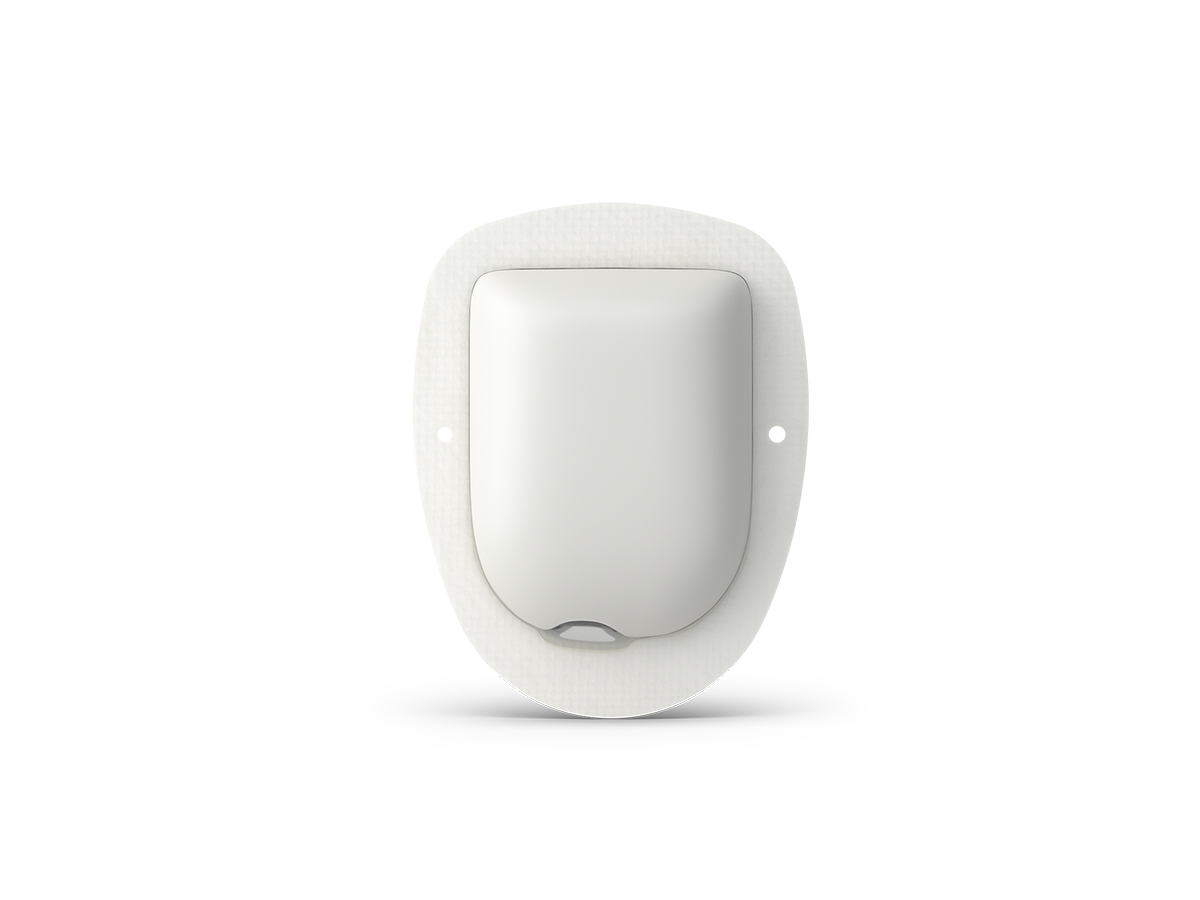 The Pod
A small, adhesive-backed disposable device applied to the arm, back, stomach, leg and other areas where it can be easily worn under clothing. The Pod's small, flexible cannula inserts automatically into your child's skin with the push of a button. It delivers precise doses of insulin based on the instructions you programme into the Personal Diabetes Manager (PDM).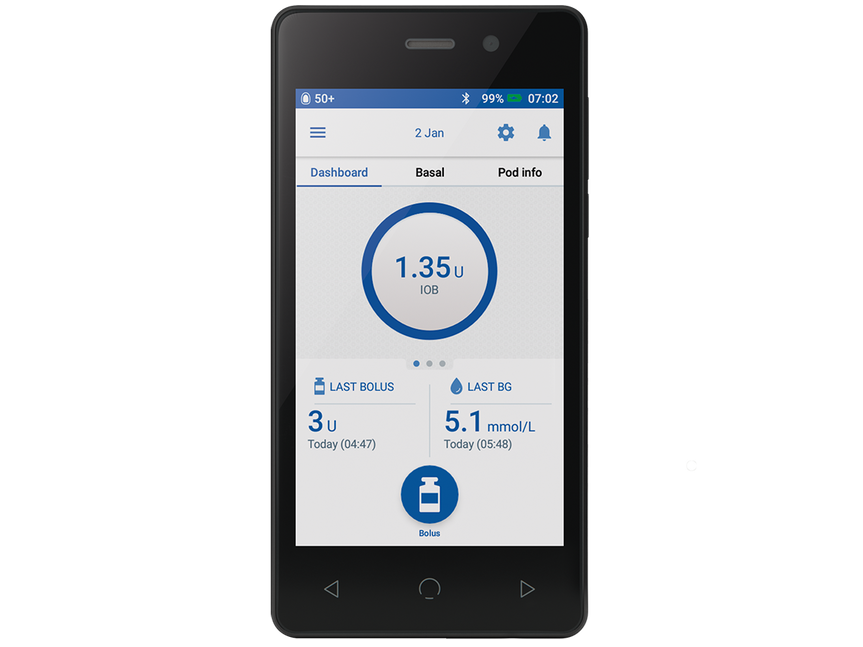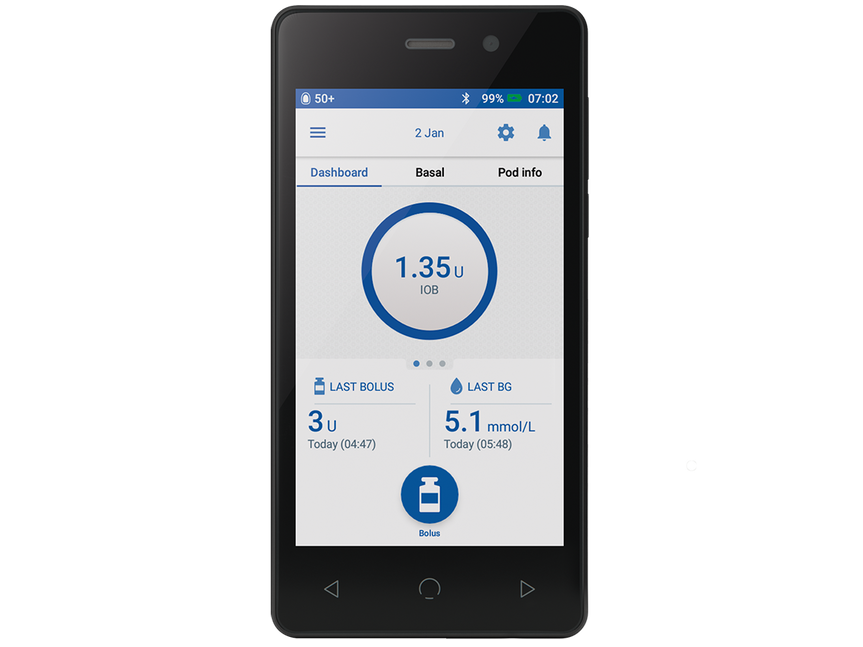 The Personal Diabetes Manager
A hand-held device that puts insulin delivery control at your fingertips. There's no need to keep the Personal Diabetes Manager (PDM) with your child at all times – once you activate the Pod, it only needs to be within 1.5 metres of the Pod to deliver a meal time bolus*. It helps simplify diabetes management with individualised insulin settings.
The Omnipod DASH® System was deemed a market-leading pump for children in the U.S
Omnipod DASH® System users and their families experience the benefits of our tubeless insulin delivery system every day. They call themselves 'Podders™', and here's what some of them have to say about our insulin management system:
The Omnipod DASH® System lets children be children.
The Pod is easy to apply and insertion is quick and virtually painless.
Easy-to-use technology helps simplify blood glucose level management
Meet Frank C.
It's rare to see a child under one year old get diagnosed with Type 1 diabetes. Frank's mum started looking for ways to help him receive continuous insulin delivery while letting him swim, roughhouse, and do other toddler things. The Omnipod® System was her choice. Today, Frank loves his dinosaur toys, playing with his cats, tormenting his older brother, and helping mum out in the kitchen. Like a normal kid, because that's what he is.
1. dQ&A Q4 2017 Independent Patient Panel Survey in the U.S.. Market share of parents of children with type 1 diabetes on an insulin pump who had chosen the Omnipod® System was higher than for other pumps surveyed.
*Upon initial set-up, the Pod and PDM must be adjacent and touching. For normal operations, the Pod must be within 1.5 metres of the PDM.
†The Pod has a waterproof IP28 rating for up to 7.6 metres for 60 minutes. The PDM is not waterproof.
‡The sample Pod includes a non-functioning, needle-free Pod for wear only.
§Up to 72 hours of continuous insulin delivery.

Please note that only your child's diabetes healthcare professional can assess their suitability for the Omnipod® and Omnipod DASH® Insulin Management System.

The Omnipod® System user testimonials relate to accounts of individuals response to treatment with the Omnipod® System. The accounts are genuine, typical and documented. However, the individuals response does not provide any indication, guide, warranty or guarantee as to the response other persons may have when using the Omnipod® System. The response other persons have could be different. Please speak to your diabetes healthcare professional to assess your suitability for the Omnipod® System.