The Omnipod® Insulin Management System
A Two-Part Insulin Management System
The Omnipod® Insulin Management System is insulin delivery that is comfortable to wear and simple to use.
The Personal Diabetes Manager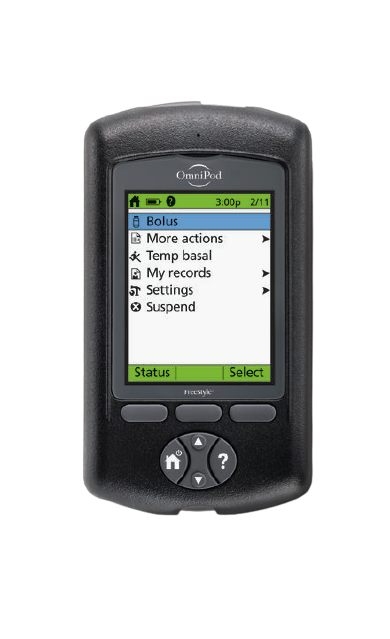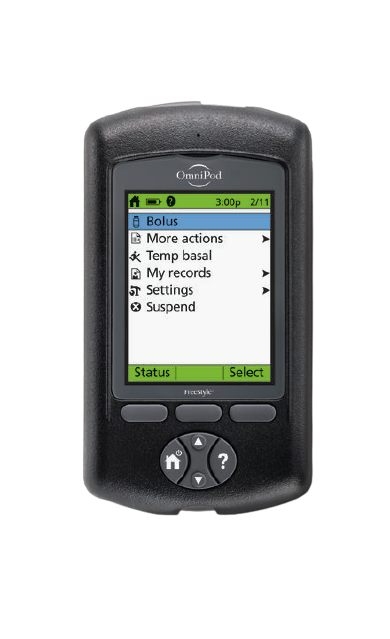 The handheld Personal Diabetes Manager (PDM) wirelessly manages your insulin delivery based on your settings that you program.
The Personal Diabetes Manager has a built-in FreeStyle® Lite blood glucose meter (BGM).
The information from your Personal Diabetes Manager can be uploaded directly to Glooko®, our comprehensive data management software partner.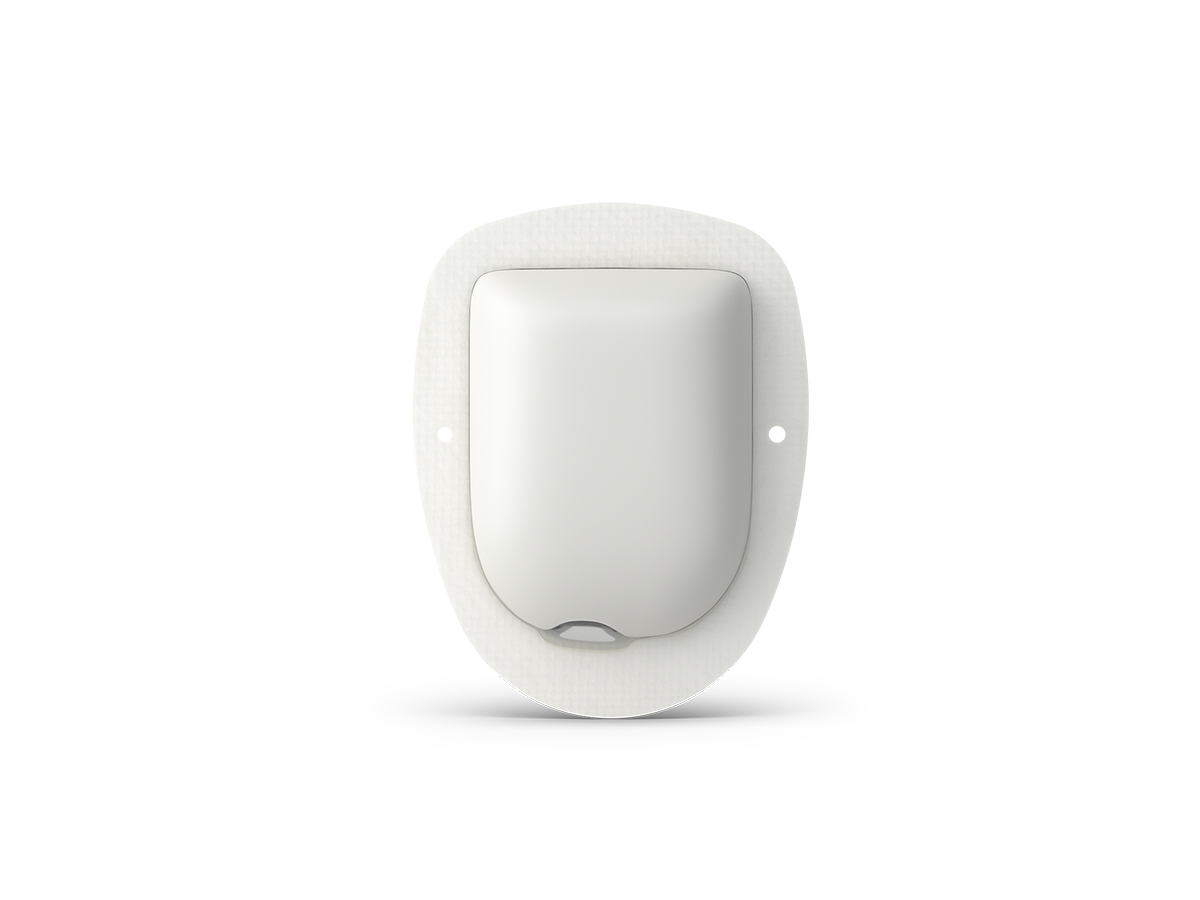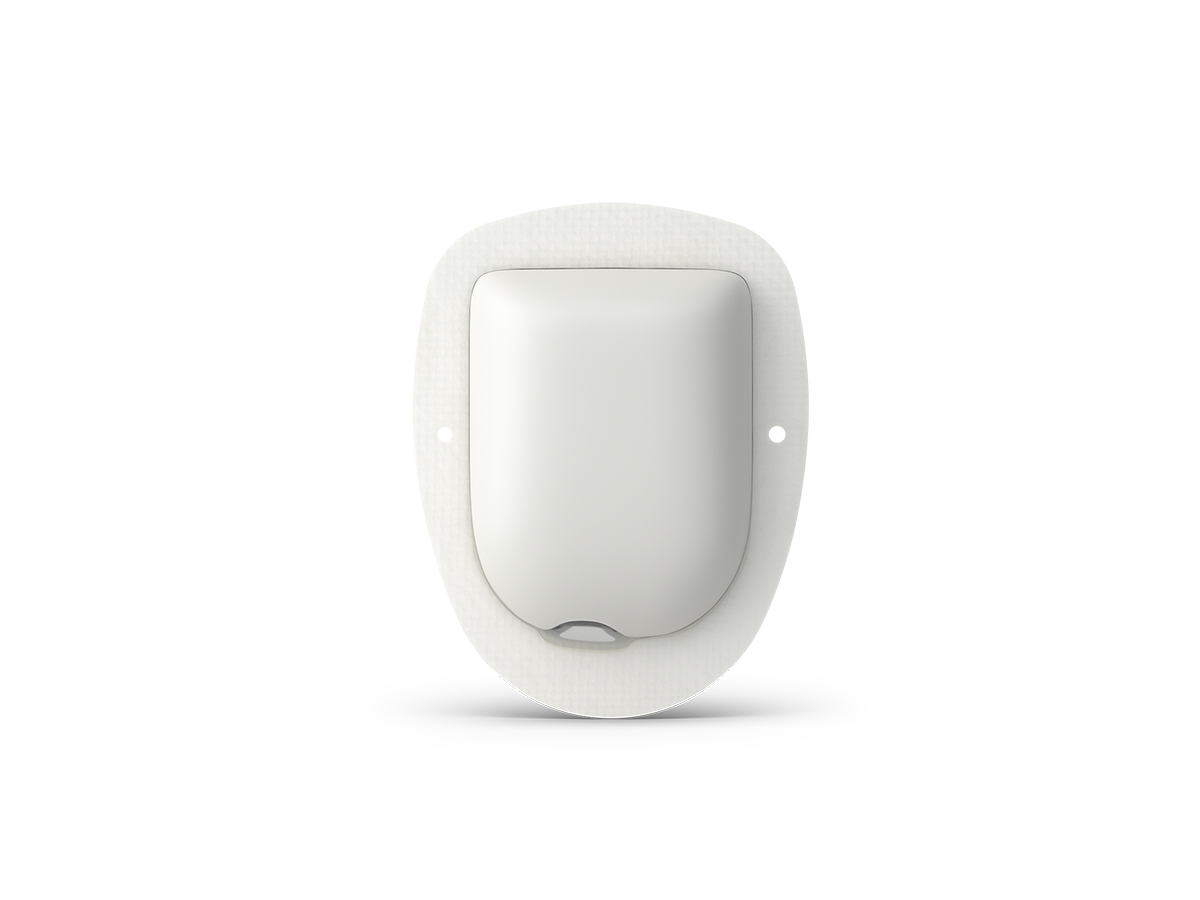 The Pod is a small device that you fill with insulin and wear directly on your body.
The Pod includes a small, flexible cannula that inserts automatically with the push of a button.
The Pod communicates wirelessly with the Personal Diabetes Manager to program insulin delivery.
Three Simple Steps to Insulin Delivery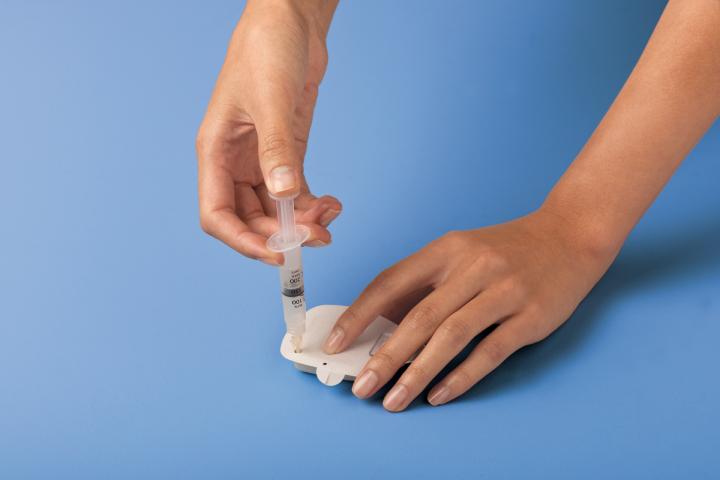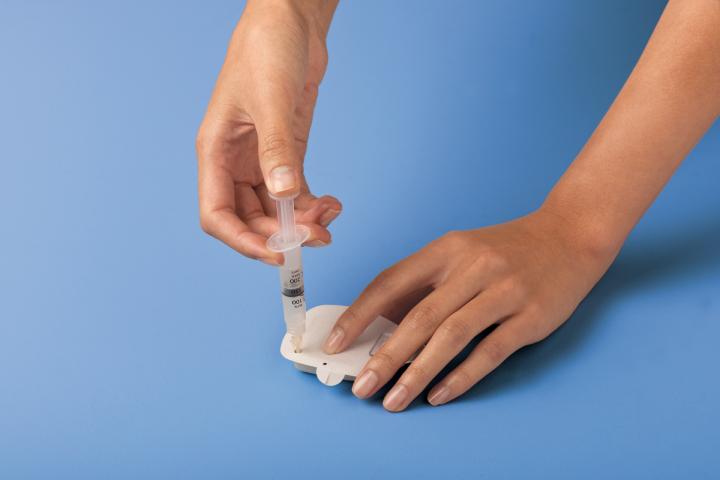 Step 1. Fill the Pod.
The Pod automatically primes itself and performs a series of safety checks to prepare for insulin delivery.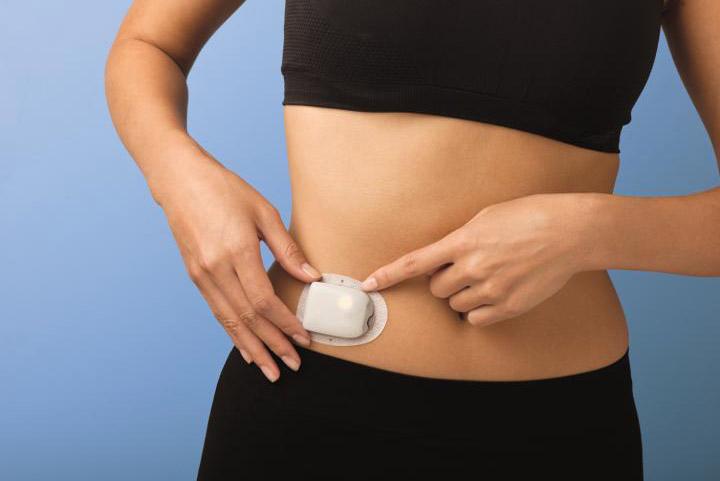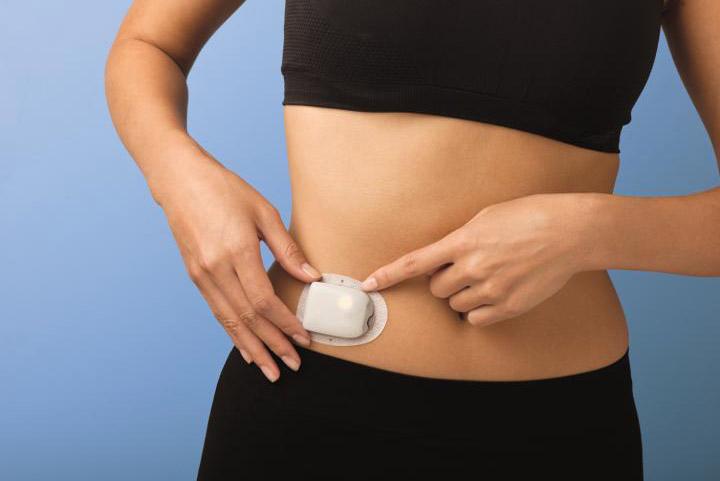 Step 2. Apply the Pod.
Place your Pod wherever you would give yourself an
insulin injection.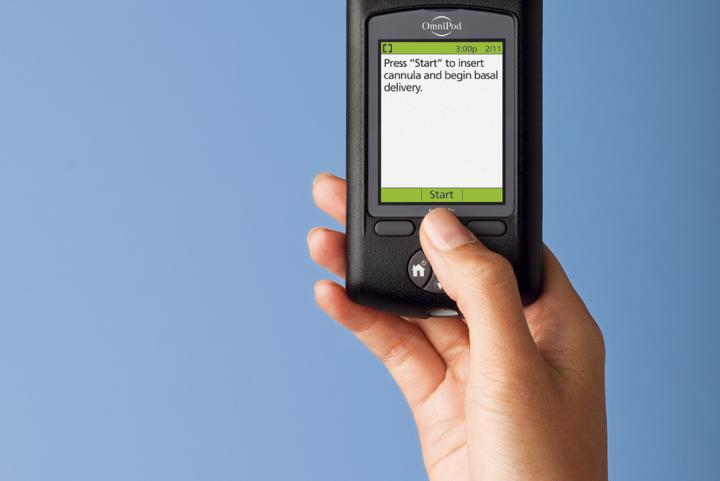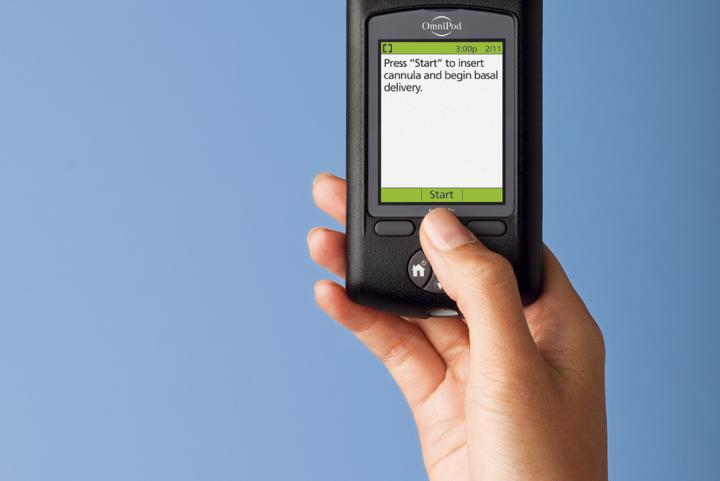 Step 3. Press Start.
The cannula inserts automatically and insulin delivery begins at the touch of a button
Insulet can only provide commercial information once regulatory approval has been received from Health Canada. For those who are interested, we will work to help upgrade you to a future Omnipod® technology once it is available.* 
*When covered by insurance and/or provincial programs. Additional details will follow as they become available. Other restrictions may apply.
 
All screen images are examples and are for illustrative purposes only.
FreeStyle and related brand marks are trademarks of Abbott Diabetes Care Inc. in various jurisdictions and used with permission.