Pod Therapy
The Omnipod DASH® System is made up of two primary parts, a Pod and Personal Diabetes Manager (PDM). The Pod is a small, tubeless, wearable and waterproof* device that you fill with insulin and wear directly on your body. The Pod communicates wirelessly † with the Omnipod DASH® PDM to program insulin delivery.
The Pod: Its tubeless and waterproof* design allows you to conveniently and discreetly deliver insulin.
The PDM: touch-screen and Bluetooth® enabled† that allows personalised insulin delivery.
In a survey, 97% of Omnipod® users in the US said that they would recommend it to a friend
SOURCE: In a November 2019 Insulet survey of 2,481 Omnipod DASH® and Omnipod® System users in the US, 97% of respondents, if given the opportunity, would recommend the Omnipod System to a friend or colleague. Insulet data on file.
The Pod and PDM
Meet the Omnipod DASH® Insulin Management System 
Discreet
Waterproof*
Tubeless
Up to 3 days on non-stop insulin delivery§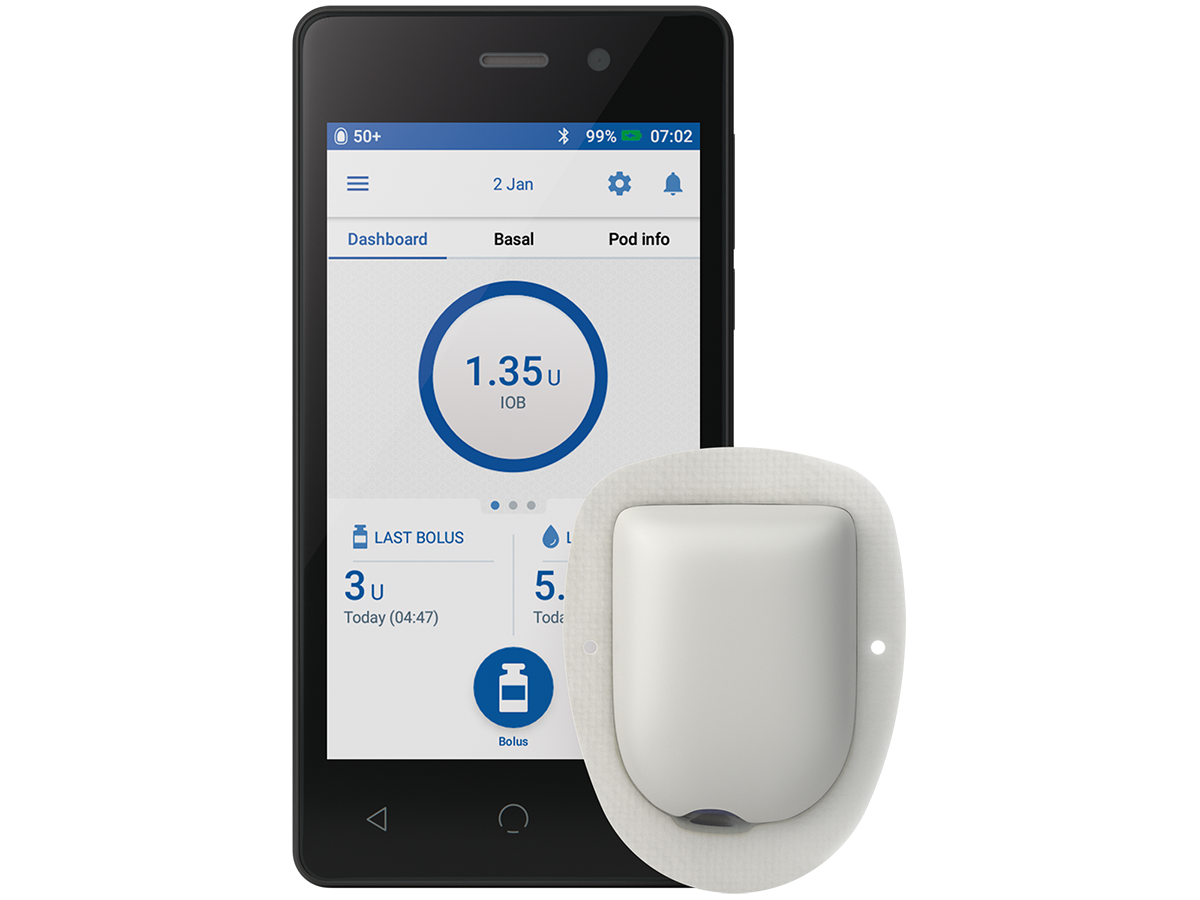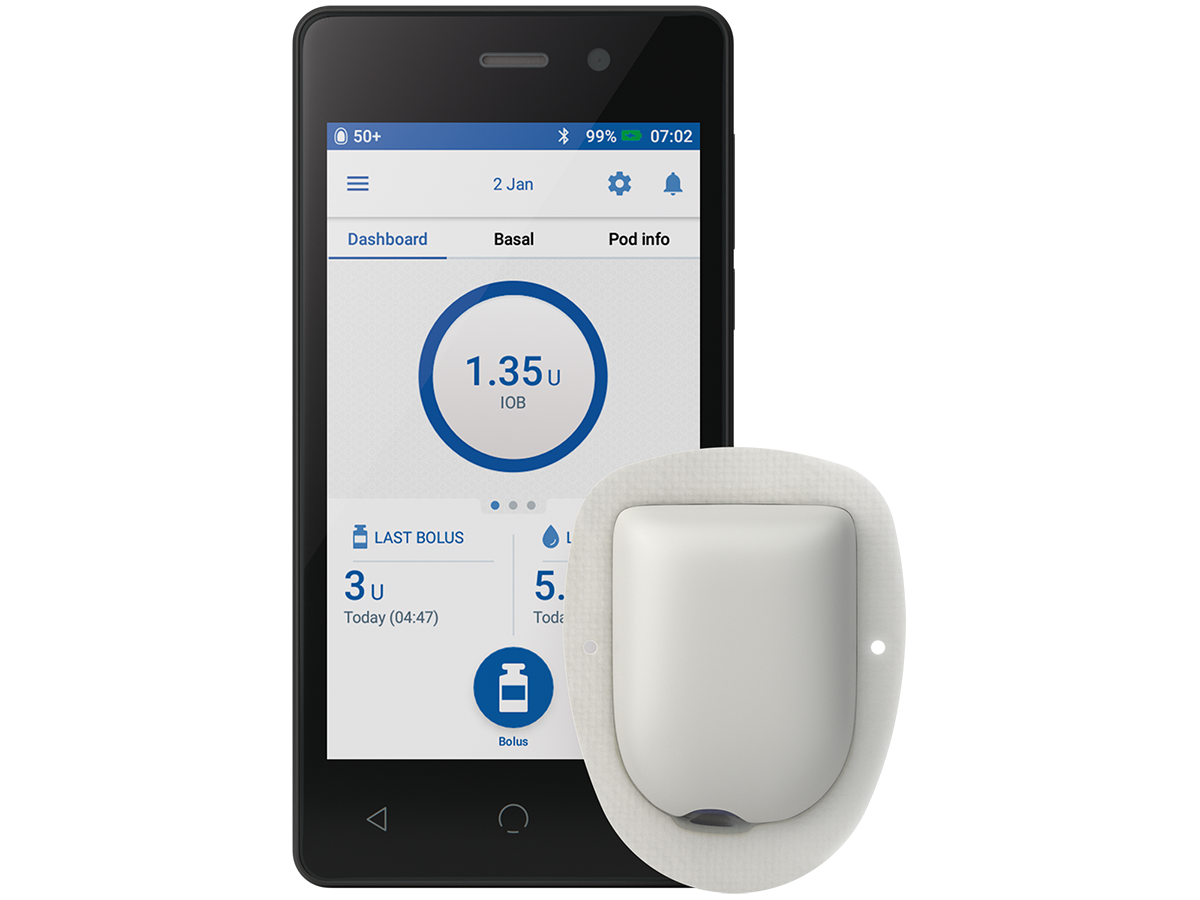 Hear from our Podders™
Learn about their experiences with Pod Therapy.
I think that it's incredibly important that people with diabetes can choose their own healthcare devices because it helps you to stay motivated.
Myrthe H.
Podder™ since 2019 (Omnipod® Ambassador)

Try a Sample Pod Today!
The Pod Experience Kit‡ is designed to help you understand what it feels like to wear the non-functioning tubeless Pod and get a sense of how discreet it can be.
All screen images are examples and are for illustrative purposes only.

*The Pod has a waterproof IP28 rating for up to 7.6 metres for 60 minutes. The PDM is not waterproof

†At start-up, the Pod and Personal Diabetes Manager must be adjacent and touching. During normal operation, the Personal Diabetes Manager must be within 1.5 metres of the Pod.

§Up to 72 hours of insulin delivery.

‡The sample Pod is a needle-free, non-functioning Pod.