A bit about insulin pump therapy
An insulin pump is a device that delivers insulin in place of multiple daily injections.
A continuous amount of short acting insulin is delivered 24 hours a day through a cannula placed under the skin. This is known as basal insulin, but it's sometimes called background insulin.
Additional insulin is delivered for meals and blood glucose corrections - these are known as bolus doses.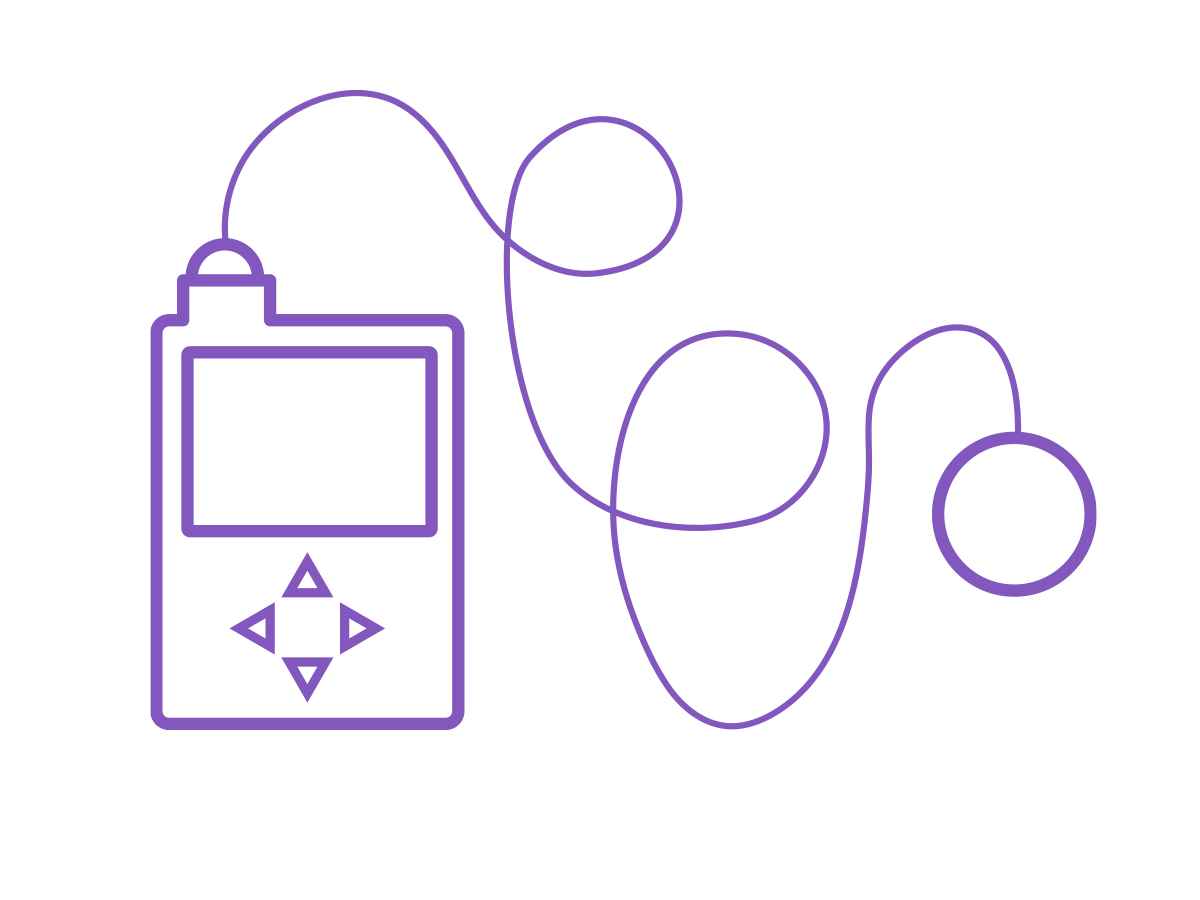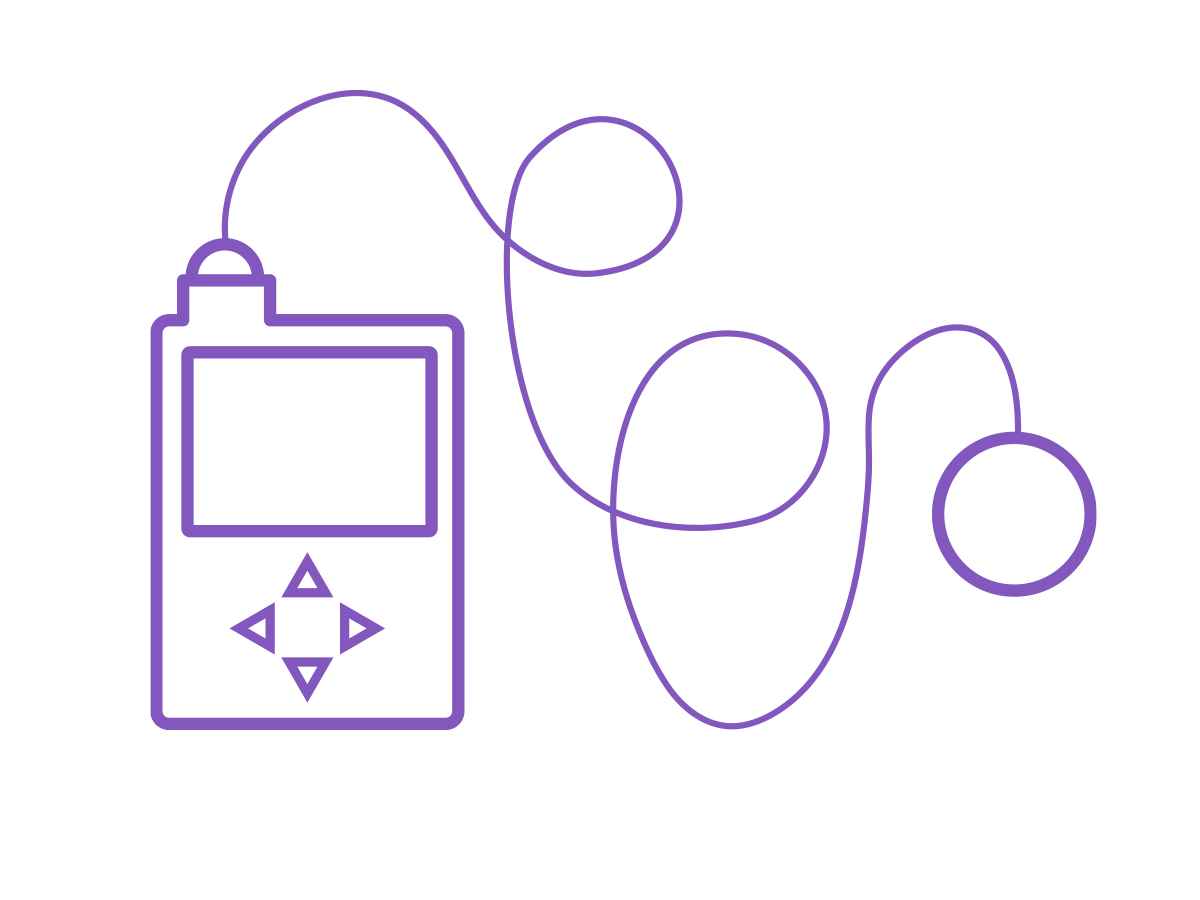 I think pump choice is really important for anyone…
Jade B.
Podder® since 2018

Why Omnipod?
Omnipod was designed to simplify life with diabetes. From parents struggling to manage their child's insulin needs, to adults who've written off pumps altogether, Omnipod can simplify life with up to 3 days (up to 72 hours) of continuous, tubeless insulin delivery with no need for multiple daily injections.
Discreet. The Pod is small enough to be worn under clothing with no tubing.
Convenient. Deliver your bolus insulin easily using the wireless controller / Personal Diabetes Manager (PDM).
Mealtime calculator. The in-built Bolus Calculator helps to simplify mealtime math.
Waterproof*. The Pod can be worn while swimming, bathing or showering.
We have two systems - our trusted Omnipod DASH® and our new automated insulin delivery (AID) system Omnipod® 5, which integrates with the Dexcom G6 continuous glucose monitor.
Pod therapy is insulin pump therapy, simplified.
In a survey, 97% of Omnipod® users in the US said that they would recommend it to a friend
SOURCE: In a November 2019 Insulet survey of 2,481 Omnipod DASH® and Omnipod® System users in the US, 97% of respondents, if given the opportunity, would recommend the Omnipod System to a friend or colleague. Insulet data on file.
Meet our tubeless, wearable Omnipod® line-up
Omnipod 5 Automated Insulin Delivery System
Omnipod 5 automatically adjusts your basal insulin every five minutes, helping you to stay in range throughout the day and night.+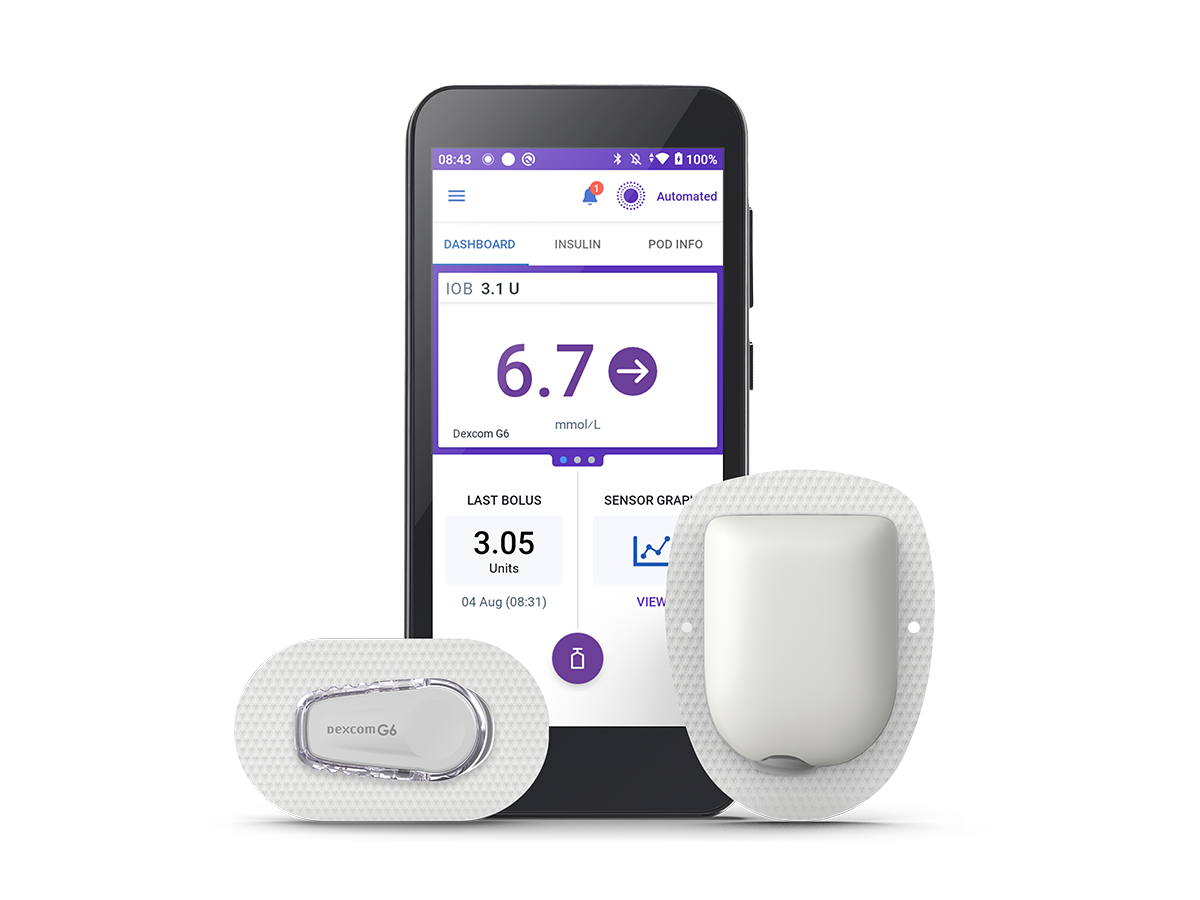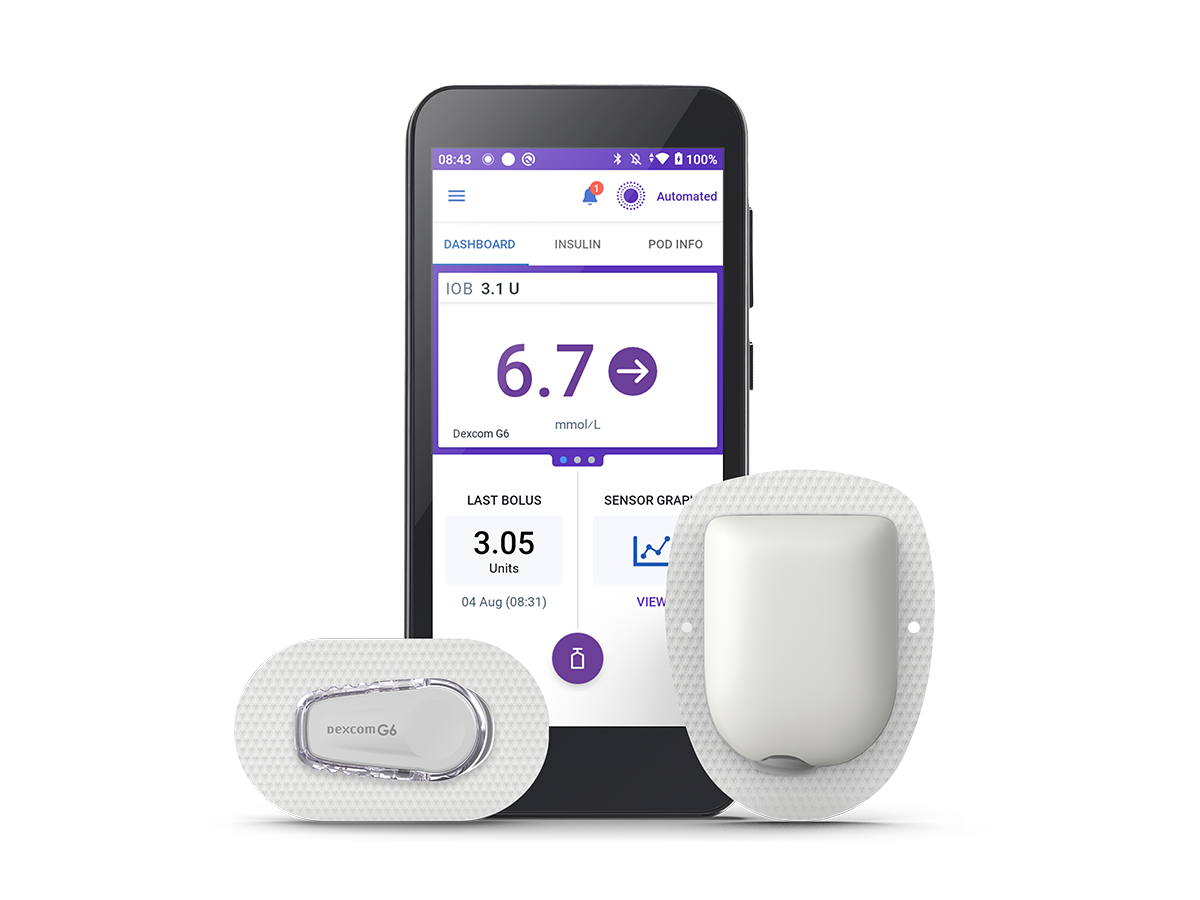 Dexcom G6 sold separately and requires a separate prescription.

+When used in automated mode with Dexcom G6 CGM, the Omnipod 5 System makes adjustments to insulin delivery every 5 minutes based on the user's current CGM value, glucose values predicted 60 minutes in the future, glucose trend, and past insulin delivery to bring glucose to a user defined target
Omnipod DASH® Insulin Management System
With Omnipod DASH® system you can discreetly and conveniently adjust your insulin doses, anywhere you are.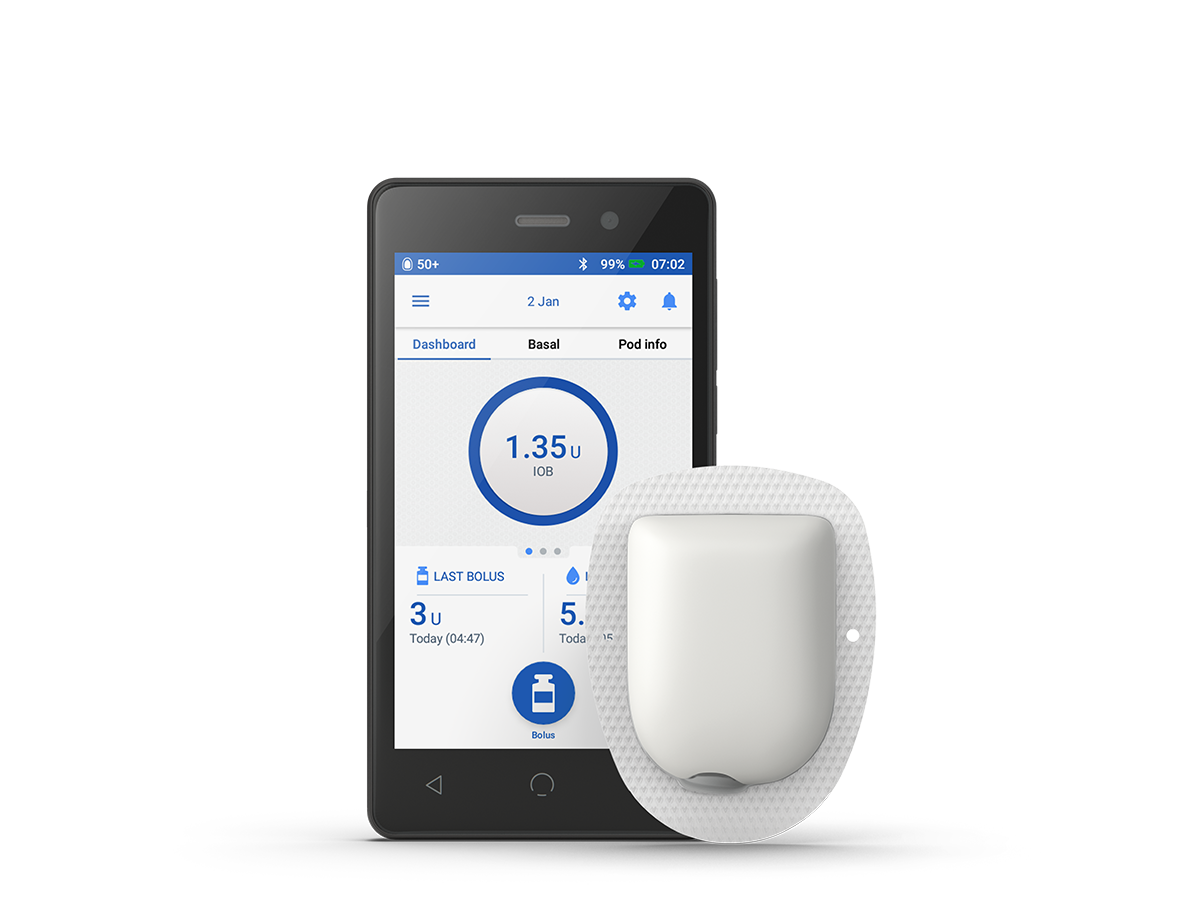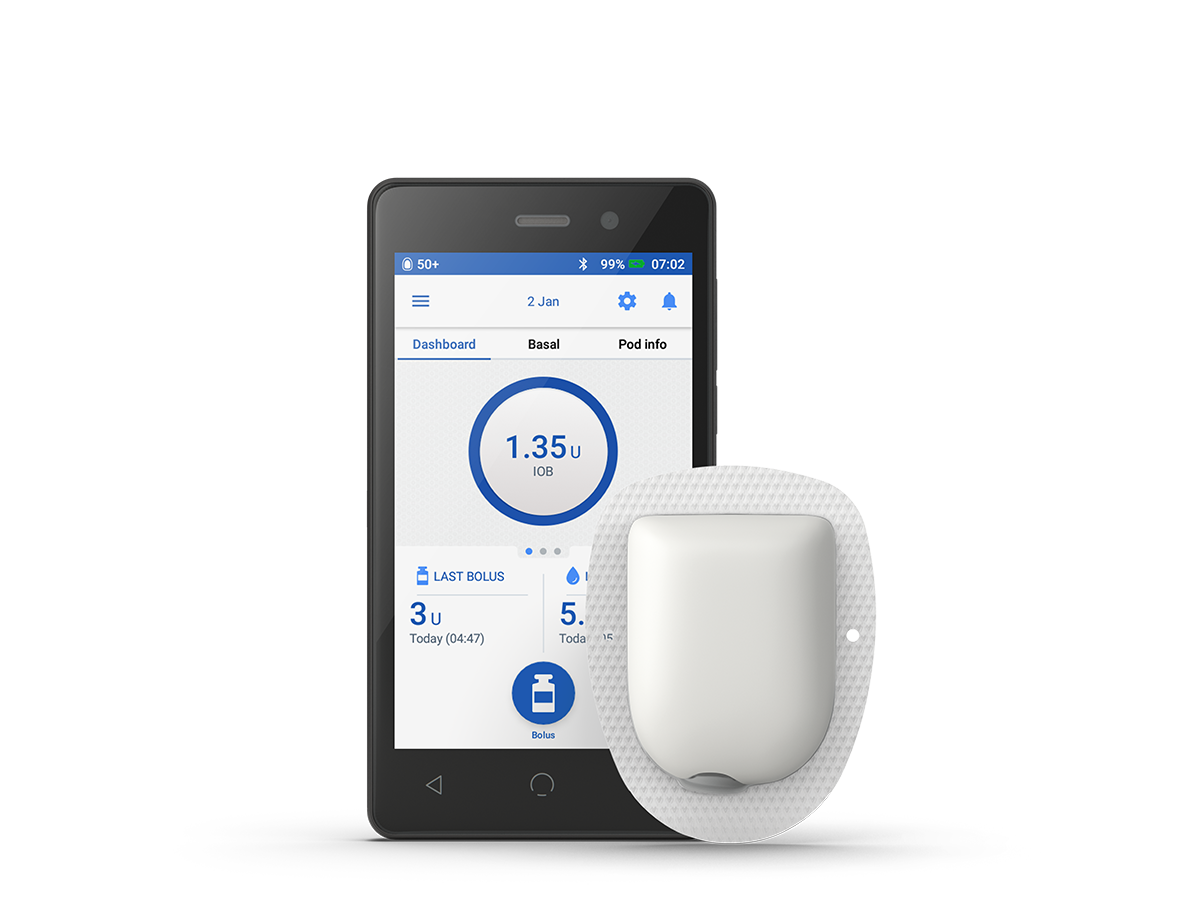 The first time I had a Pod on I just danced through the kitchen and I just couldn't stop dancing, because it literally felt like I was free.
Myrthe H.
Podder™ since 2019 (Omnipod® Ambassador)

Ready to find out more about Omnipod®?
Order your free sample Pod* today!
The Pod Experience Kit (PEK*) is a real-size, real-weight dummy Pod, without the insulin.
It's designed to give you an idea of what it feels like to wear a Pod, and get a sense of how discreet it can be.
*The Pod Experience Kit contains a needle-free Pod that does not deliver insulin. PDM is not included.
Talk to an Omnipod® Specialist
Our friendly and helpful team is ready to support you with any questions you may have about Omnipod DASH® or Omnipod® 5.
Give us a call on 0800 011 6132** or +44 20 3887 1709 if calling from abroad. We're here 9am-6pm, Monday-Friday. 
**Your call be monitored and recorded for quality monitoring purposes. Calls to 0800 numbers are free from local landlines, but other networks may charge for these calls.