For Active Days, Give Your Pod a Pal
Looking for additional support during the warmer months, sports or water activities? We've got you covered. Try PodPals™, an adhesive overlay accessory for the Pod developed by the makers of the Omnipod® Insulin Management System!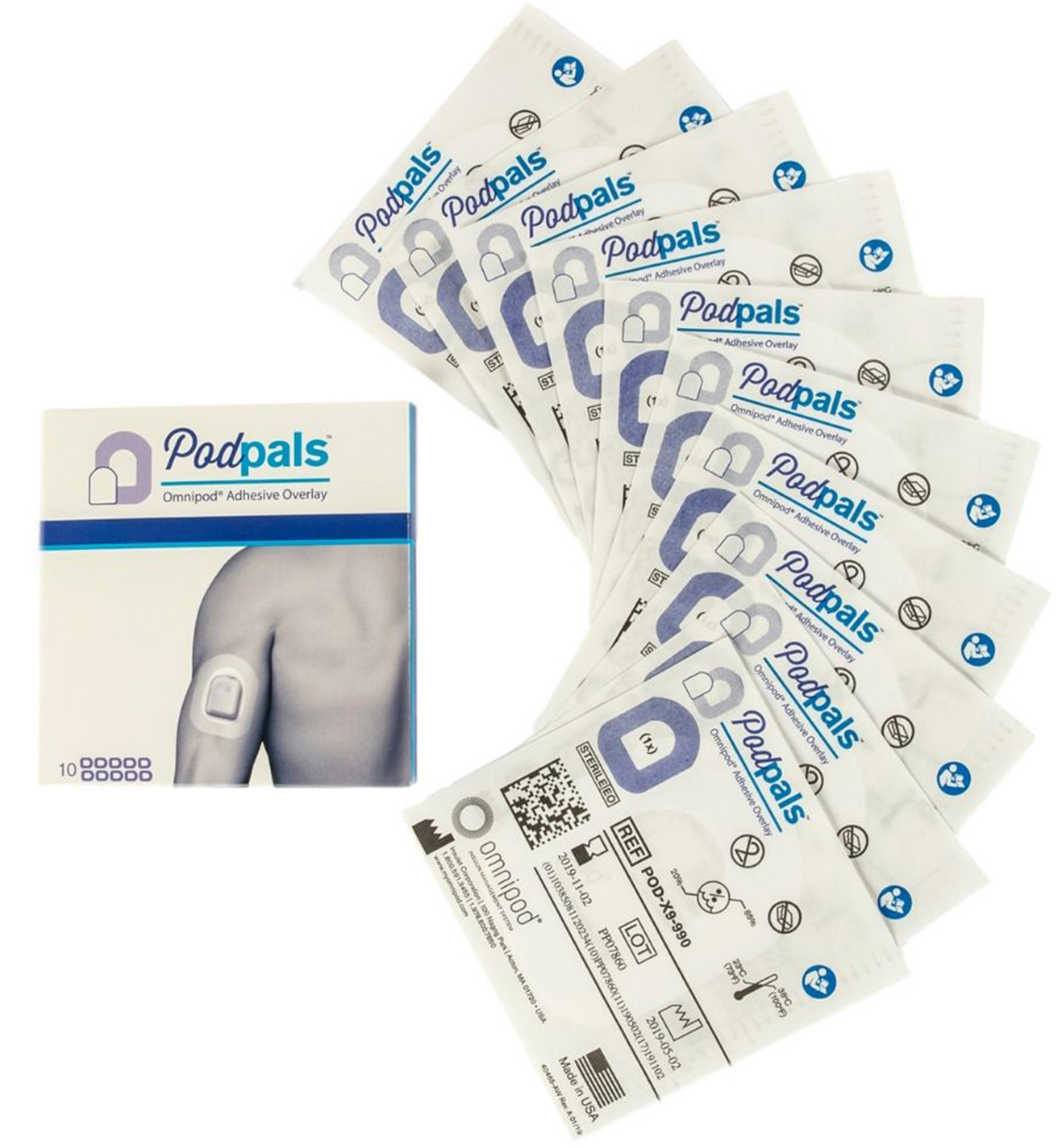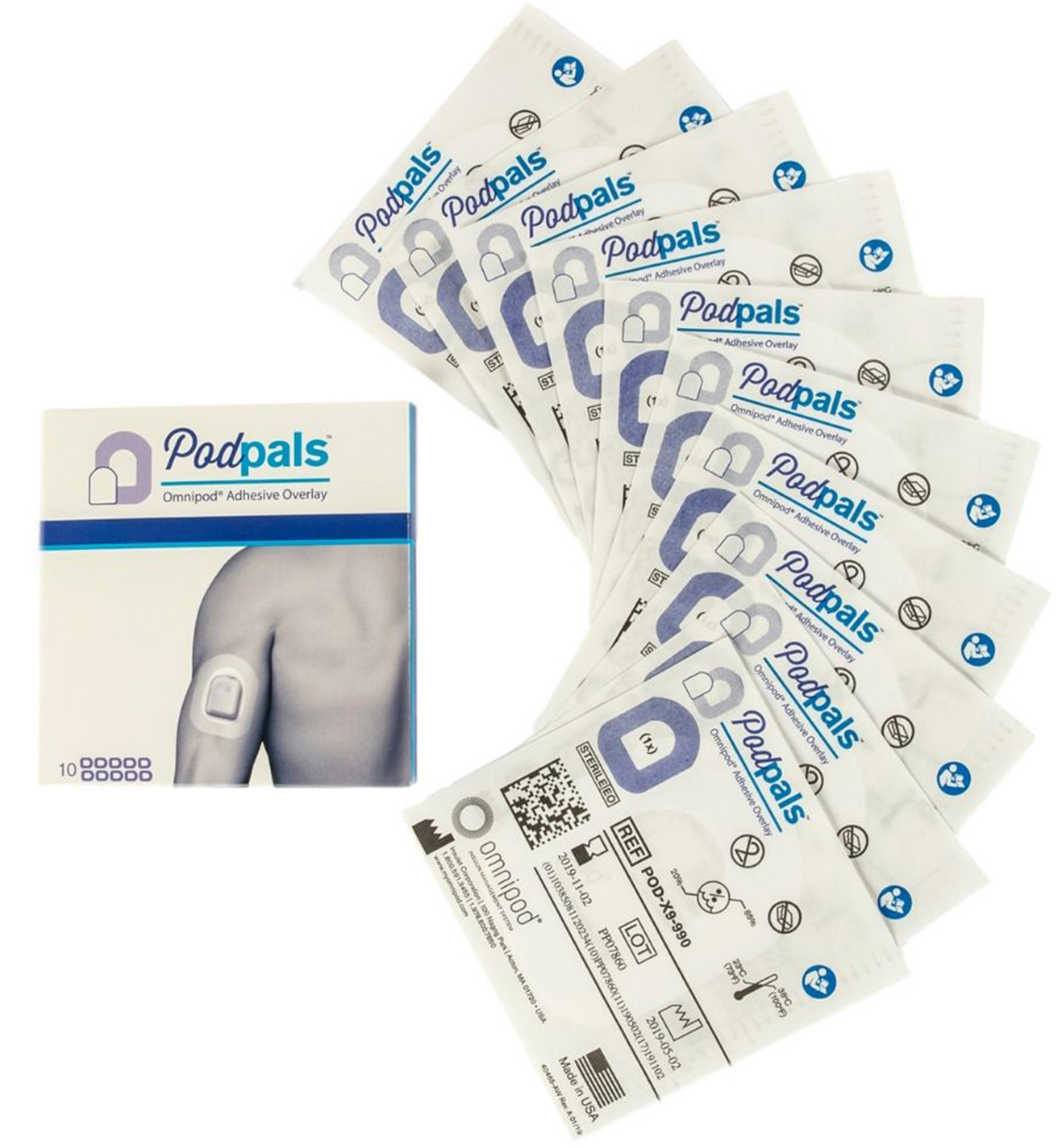 Order Your PodPals™ Today
TO ORDER: Just complete the form below.
Please see instructions here or below on how to use PodPals™
Order your PodPals by contacting us at 0800 011 6132* or +44 20 3887 1709 if calling from abroad. PodPals come in a pack of ten and cost £18.00 including VAT, you may be entitled to VAT exemption. Full payment is required by credit/debit card. On receipt of your order we will email you further details including a VAT exemption form and a secure link to pay by credit card.

If you want to place a reorder or order Podpals today please call Customer Care, they are available 24/7 to receive your order.

Insulet is very excited to launch a self-serve customer portal where you will be able to confirm and track future orders as well as report some product issues like hazard alarms.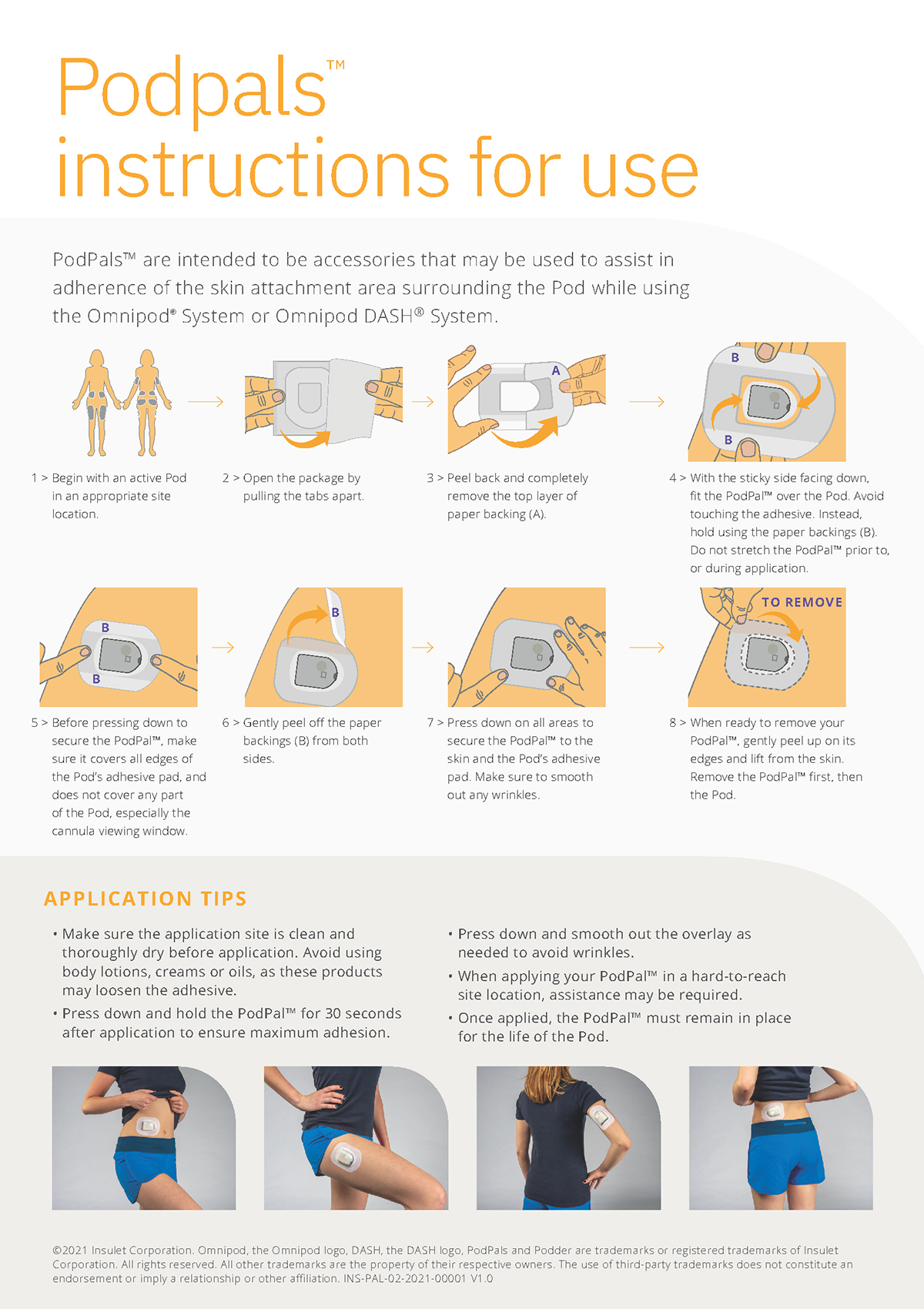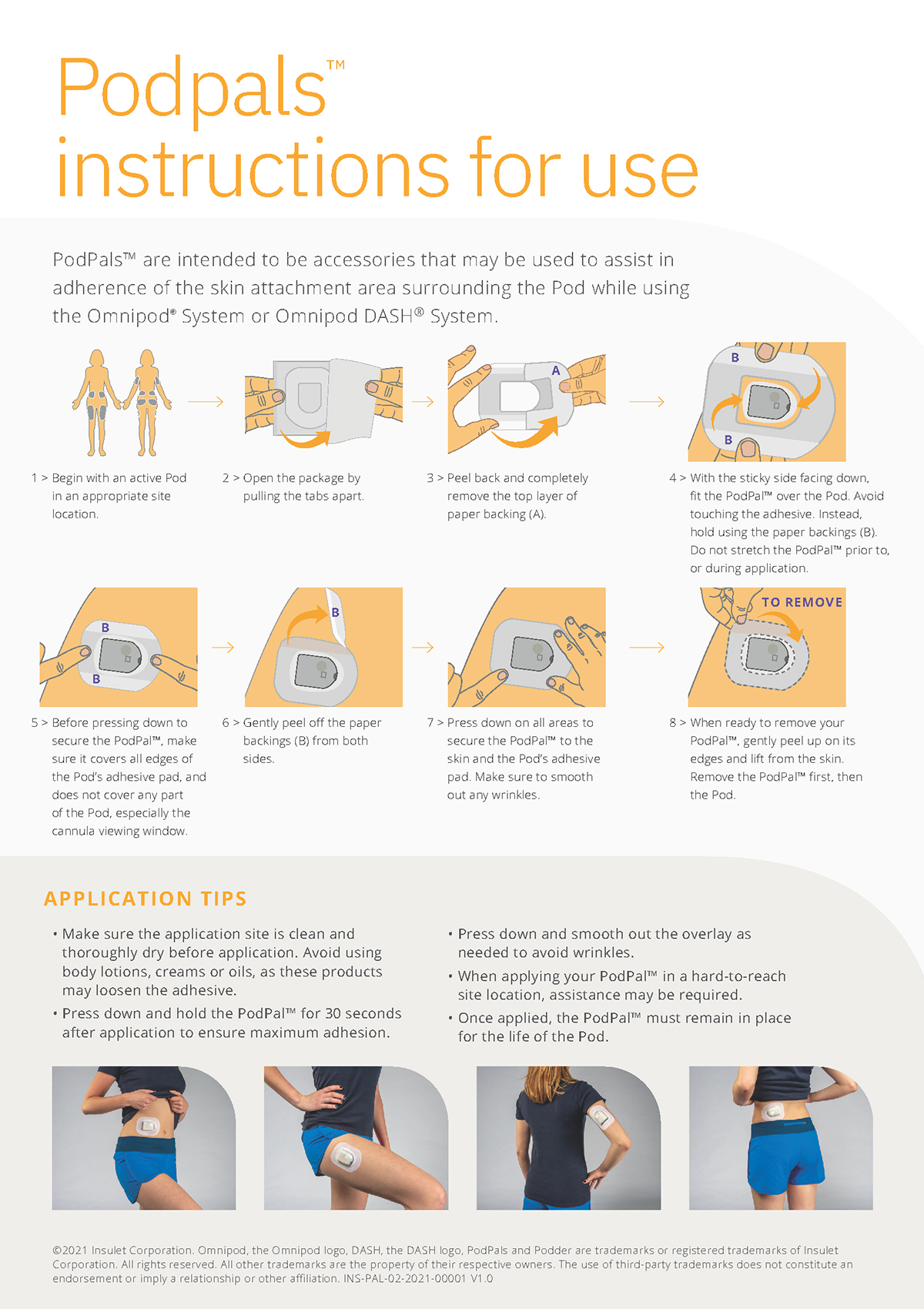 Please note that you can withdraw your order without penalty and without giving any reason within 14 days of the delivery of the PodPals. Learn more information about your right of withdrawal.
Please let us know upon receipt if the products delivered do not correspond to your order or if they are affected with any obvious defect; we will provide you with new products.

If you decide you do not want the Podpals you ordered, you can contact Omnipod Customer Care on 0800 011 6132 or [email protected] or by using the template available here within 14 days of delivery of the Podpals to inform us. You do not have to give any reasons for the return of the goods. The goods must be returned unopened within 14 days from your cancellation call and once received Insulet will refund the cost of the Podpals within 14 days. The refund including standard return costs will be made under the same conditions as the payment. If the goods are opened, you will lose the right to return them.