My Pregnancy with Type 1 Diabetes: Embracing Insulin Pump Therapy with the Omnipod DASH® Insulin Management System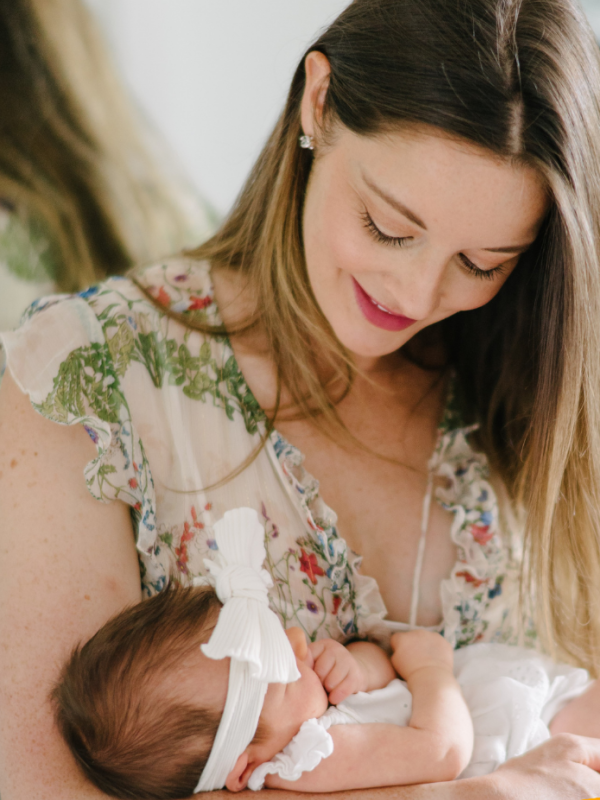 When I first discovered that I was pregnant, I was flooded with emotions—like any first-time parent-to-be. Excitement, joy, and a twinge of worry all blended together. As someone who had lived with type 1 diabetes for nearly 25 years, I knew that pregnancy would present new challenges, but they were ones I was ready to face head on. What kept me motivated to manage my condition was the fact that I was growing a human life, and the possibility that I could have a child in my arms after nine months of persistence and discipline was well worth the many pokes, prods, appointments, and emotions along the way.
Pregnancy itself is a magical time, but for women, like me, living with type 1 diabetes, it also means a delicate balancing act. My doctors had mentioned that throughout pregnancy, blood sugar control becomes even more critical to ensure the well-being of both mother and baby. Under the guidance of my endocrinologist, I had diligently kept my HbA1C, a blood test that measures your average blood glucose levels over the past three months, in range (under 6 mmol/L is recommended for those planning a pregnancy) for at least six months in the event I became pregnant. Armed with the power of technology, including my continuous glucose monitor (CGM) and insulin pump, specifically the Omnipod DASH®, I also felt more at ease as I headed into this new journey. Working closely with my medical team, I was able to continue using my insulin pump and CGM throughout my pregnancy, which I was incredibly grateful for!
About 6 years before becoming pregnant, I had switched from multiple daily injections (MDI) to insulin pump therapy, using the Omnipod® Insulin Management System and I'm so glad I did. Not long after switching, I noticed an improvement in my quality of life and my blood glucose control. I knew that MDI wouldn't have provided the flexibility required to meet the changing needs of pregnancy. This is where insulin pump therapy came in, offering a more tailored and adaptable approach. Using Omnipod DASH was a game-changer for me. What I loved most about using it throughout pregnancy was the fact that it was tubeless, eliminating the hassle of tangled tubing, and it discreetly blended into my active lifestyle. Not only that, but the wireless technology also allowed me to move and grow with ease while managing my blood glucose levels effectively.
While there are so many great features of Omnipod DASH, one that really made my life easier with constantly fluctuating pregnancy hormones was the ability to customize basal rates. During pregnancy, our bodies experience more distinct hormonal fluctuations, which can significantly impact insulin needs. With Omnipod DASH, I could easily adjust my basal rates and insulin-to-carb ratios to maintain stable blood glucose levels. On top of that, the bolus calculator feature simplified mealtime insulin dosages, taking into account factors such as carbohydrates, target blood glucose and insulin sensitivity.
As an expectant mother, my primary concern was the health and well-being of my growing baby, and the Omnipod DASH gave me a greater sense of security. The built-in safety features, such as alerts for insulin delivery issues and the ability to suspend insulin when needed to, gave me confidence that both my baby and I were in good hands. Having this peace of mind allowed me to focus on the positive moments of pregnancy while staying connected to my diabetes management.
Although my pregnancy journey with type 1 diabetes was a rollercoaster of emotions, there was no greater joy than when I got to meet my baby for the first time—it truly took my breath away! I had a smooth labor experience, and my daughter was very healthy. I credit this to my diligent management, as well as assistance from my medical team and my diabetes technology, including the Omnipod DASH. The freedom, flexibility, and peace of mind that this remarkable device gave me were instrumental in ensuring my pregnancy was as smooth as it could be.
If you find yourself on a similar path, I encourage you to explore the benefits of the Omnipod DASH. Embrace the possibilities it brings and embark on your own journey towards a healthy and happy pregnancy with type 1 diabetes.
Ready to simplify your life? Request a free Pod Experience Kit today!