Holiday Recipes from our Podders®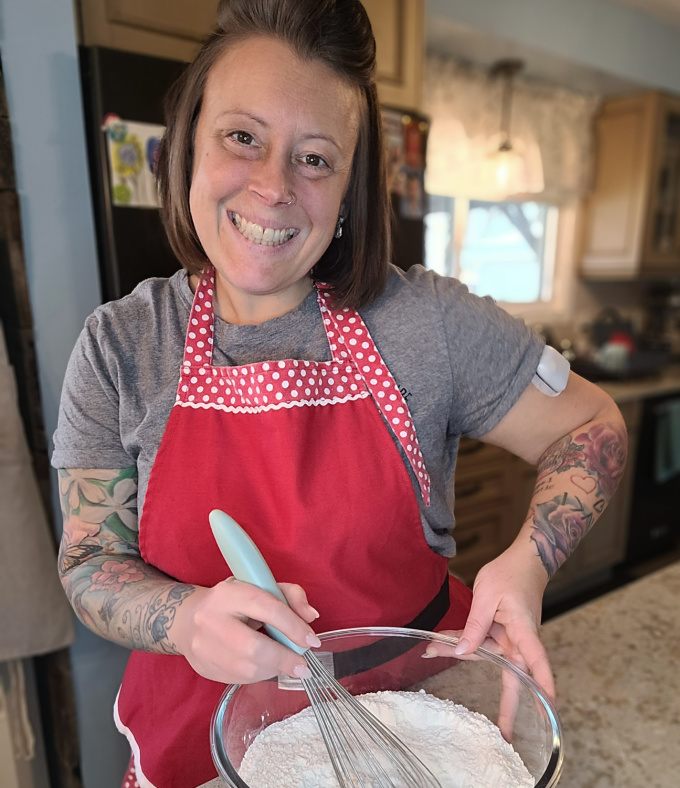 Holiday treats can be tricky to navigate when living with type 1 diabetes, but can certainly still be enjoyed! Sponsored Podvocates Rebecca Redmond and Esther Funk were kind enough to share their family's favorite dessert recipes just in time for the holiday season! According to Esther, "A balanced Christmas diet is a truffle in one hand & my Omnipod® PDM in the other!"
Rebecca's Gingerbread Cookies
Ingredients:
3 ¾ cups all-purpose flours:
2 tsp dried ginger
1 ½ tsp baking soda
½ tsp each of cinnamon, nutmeg, allspice
¾ cup dark brown sugar
½ cup butter, softened
2 eggs, room temperature
¼ cup molasses
Method:
In a medium bowl, whisk all they dry ingredients together and set aside.
In a large bowl, beat butter and sugar on low for 3 minutes, scrape the bowl, then add the eggs and molasses – mix until well combined.
Add dry ingredients to egg mixture and blend well before turning onto a lightly floured surface to gentle knead and bring together. Divide into 3 discs, wrap, and chill in the fridge for 1 hour.
After an hour, preheat the oven to 350˚F and lightly flour your surface before rolling out dough.
Cut rolled dough into shapes and bake for 8-10 minutes or until lightly brown around the edges.
Cool on pan for 5 minutes then transfer to wire rack to cool completely before decorating (if desired).
Esther's Fav: Mom's Mocha Truffles
Ingredients:
2 packages semisweet chocolate chips
1 brick cream cheese
3 tablespoons instant coffee
2 teaspoons water
1 lb chocolate candy coating
Method:
In microwave, melt chocolate chips.
Stir until smooth.
Add cream cheese, coffee, and water. Mix.
Chill until firm enough to shape into balls.
Place the balls of dough on wax paper lined cookie sheet. Chill again!
Melt chocolate coating. Stir until smooth.
Dip balls in chocolate coating.
Let stand until set.
Drizzle with white chocolate, and serve!