Easy Homemade Turkey Meatball Recipe for T1D College Students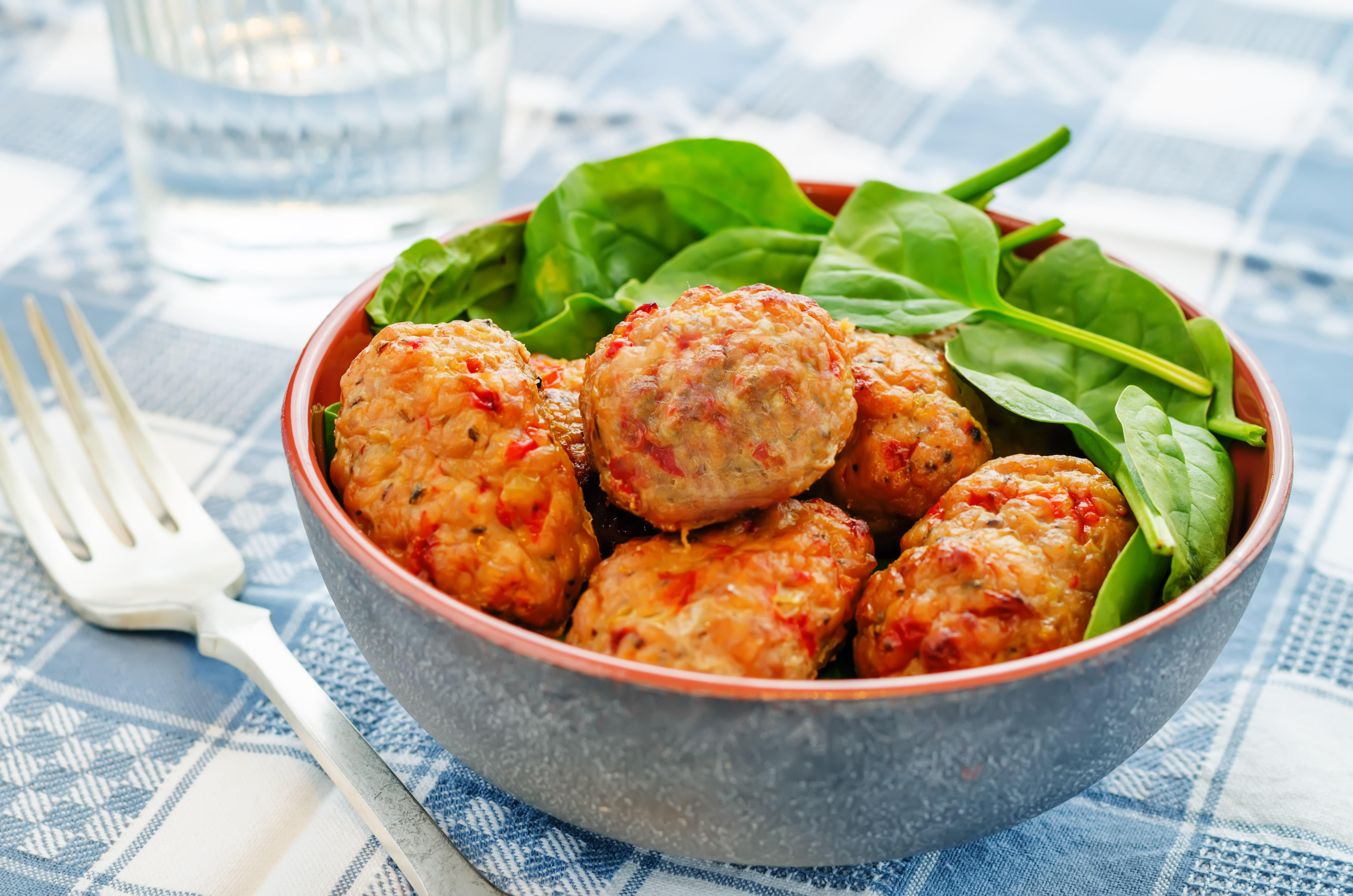 For teens living with diabetes, heading off to college can also mean heading into the kitchen for the first time. To help equip college-bound kids for their new role, we partnered with Diabetes Hope Foundation to create a recipe guide that includes this super-easy homemade turkey meatballs recipe that will keep them powered up through study sessions.
3 Quick Tips:
Tip 1: Depending on the size of your frypan you may need to fry in batches. Add more oil between batches if the skillet looks dry.
Tip 2: To ensure meat is cooked, an internal thermometer should read 165 ̊F for 15 seconds.
Tip 3: You can freeze any extra raw meatballs and store in your freezer for up to 1 month. Just arrange in a single layer on a baking sheet. Freeze until solid, about 1 hour, then transfer to a freezer safe baggy or container and store to use later.
Ingredients:
2 lb. of ground turkey
1 cup breadcrumbs (or panko or rolled oats)
2/3 cup onion, minced
1⁄2 cup fresh parsley, minced
2 large eggs
3 cloves garlic, minced
2 tsp. Worcestershire or soy sauce
1⁄2 tsp. dried basil
1⁄2 tsp. dried oregano
Salt and freshly ground black pepper
1⁄4 cup olive oil
Instructions:
In a large bowl, combine ground turkey, breadcrumbs, onion, parsley, eggs, garlic, Worcestershire sauce/soy sauce, basil, oregano, 1 teaspoon salt, and 1⁄2 teaspoon pepper.
Using a strong spatula or your hands, mix well until all ingredients are combined, and then shape the mixture into 1-inch diameter balls.
To cook the meatballs, you have the option of baking them, or frying them. Both options are below.
To bake the meatballs:
Preheat oven to 400°F. Line a rimmed baking sheet with foil or parchment paper for easy cleanup. Arrange meatballs on baking sheet, brush with oil, and bake for 15-20 minutes until browned. The edges should be crispy.

To fry the meatballs:
Heat olive oil in a large skillet or frying pan over medium-high heat. Fry the meatballs in the hot oil for 5 to 7 minutes until browned on all sides. You may need to fry them in batches. Let cooked meatballs sit on a paper towel on a plate to absorb some of the extra oils.
Nutritional Information:
Recipe Servings: 5 meatballs
Calories: 473
Carbs: 16
Fiber: 1
Sugar: 1
Protein: 41
Discover more simple, healthy recipes in the Diabetes Hope Foundation's Transition in the Kitchen Recipe Guide and Webinar series, which aims to help youth-in-transition and their families learn how to manage their diabetes through healthy cooking and nutrition.