How Much Does a Tubeless Insulin Pump Cost?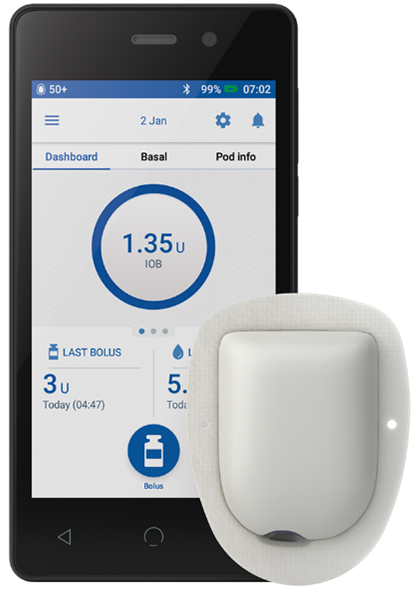 What should I know before choosing an Insulin Pump?
Accessing an insulin pump can be an important decision for many, and there are several factors to consider before making a decision with your healthcare team. In this blog, we will examine some of things to keep in mind when selecting a tubeless insulin pump. As always, discuss with your healthcare team when considering changes to your diabetes management.
What is an insulin pump?
An insulin pump is a small electronic device that delivers insulin through a cannula which is inserted under the skin (subcutaneously). The pump works by delivering small doses of rapid-acting insulin continuously (the basal, or background, rate). The device also is used to deliver variable amounts of insulin when a meal is eaten (bolus). Pumps range in size and design with many requiring tubing to be attached to the user, however in the case of the Omnipod DASH® System, it uses a tubeless Pod to provide up to 3 days (up to 72 hours) of continuous insulin delivery.