Omnipod® 5 automated insulin delivery simplified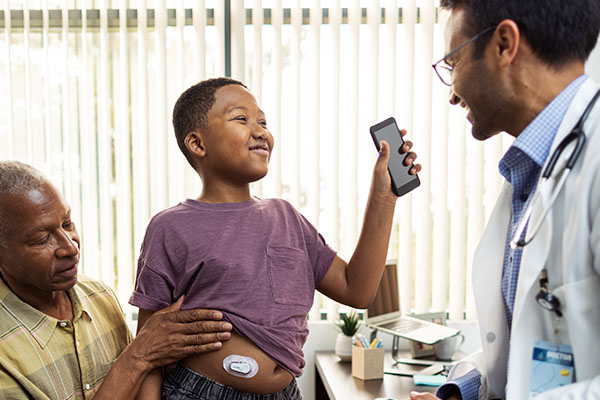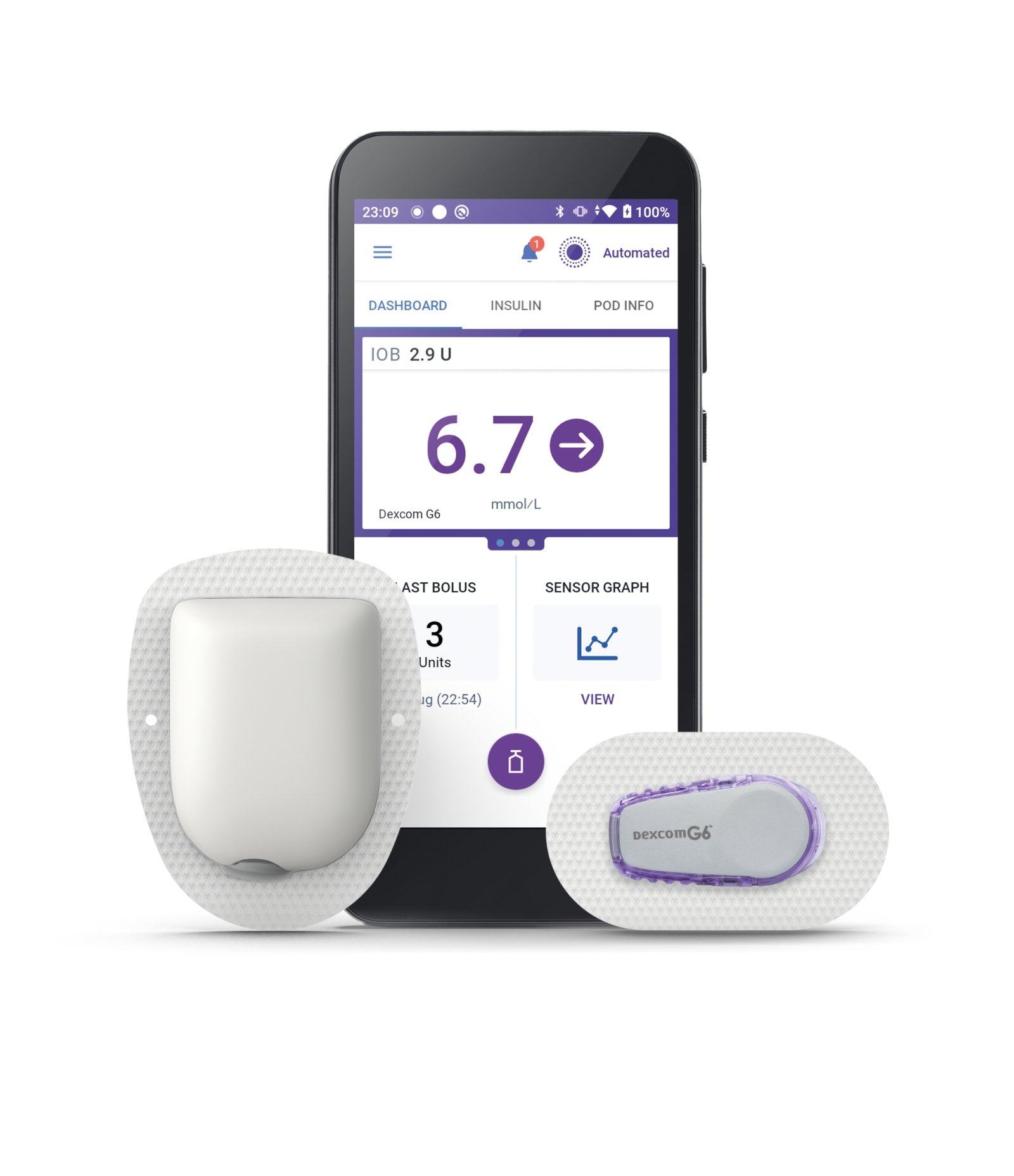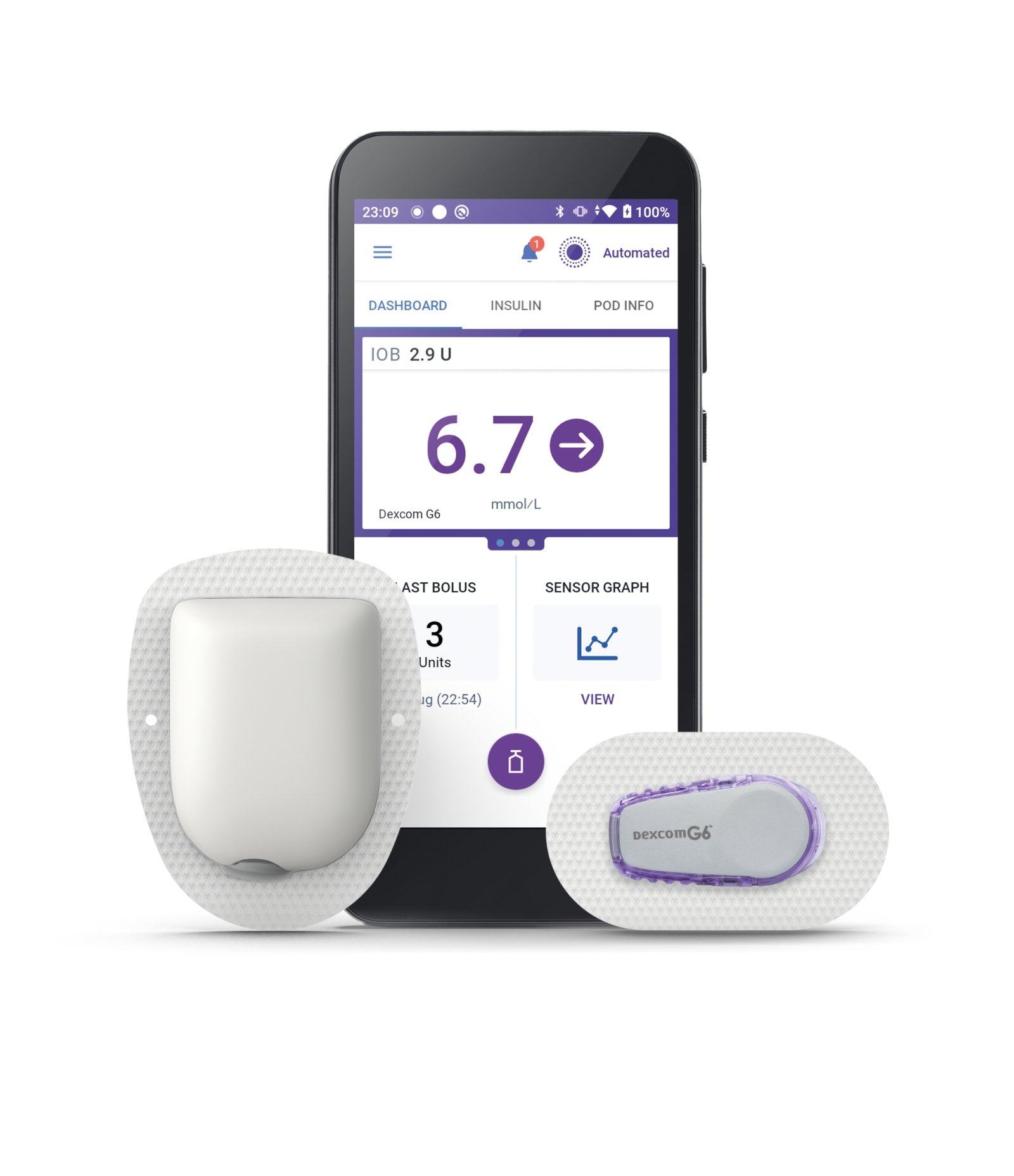 Omnipod 5: simple design, sophisticated technology, improved results1-3
Offer your patients the freedom and flexibility of on-body, personalised, adaptive glucose control with the next generation of automated insulin delivery (AID). Omnipod® 5 integrates the discreet, lightweight and tubeless insulin Pod with the Dexcom G6 CGM to form a hybrid closed-loop system for people with T1D aged 2 years and older. The controller is easy to carry and has the added convenience of Bluetooth® connectivity.
Simplified diabetes management
SmartAdjust™ technology

is at the heart of Omnipod 5, proactively managing insulin delivery every 5 minutes. It automatically increases, decreases or pauses insulin delivery to your patient's personalised glucose target, adapting over time to better match their needs*†

‡1,2

The activity feature

can further tailor insulin delivery. Adjusting the target glucose to 150 mg/dL (8.3 mmol/L) when activated, it reduces insulin delivery accordingly.

Not just for avid athletes, this feature offers an added protection reducing the risk of hypoglycemia during activities that may pose extra risk.

The SmartBolus calculator

utilises both sensor value and trend, to ensure that this relevant information is used to inform bolus calculations.
Proven outcomes
Omnipod 5 delivered significant results across key glycaemic parameters for users aged 2 years and older, in two pivotal prospective clinical trials.*1,2 66% of adults and adolescents (aged 14–70 years) achieved an HbA1c of less than 7% (<53 mmol/mol) and time in range (TIR) was improved by 9.3% (2.2 hours per day) with Omnipod® 5 compared to standard therapy.1 In the very young age group (2–5.9 years old), 54% of children achieved an HbA1c goal if less than 7% (<53 mmol/mol), with 81% time in range overnight.2
These improvements in glycaemic control were delivered hand-in-hand with improvements in quality of life and wellbeing. Adult Omnipod 5 users reported increased satisfaction vs prior therapy, with reduced diabetes distress and lower stress when eating. Parents and caregivers of children with T1D reported improvements in sleep quality compared to prior therapy.†1,3,4
* Results from two pivotal single-arm, multicenter, prospective studies on 112 children (age 6–13.9 years) and 129 adults (age 14–70 years)1,2
† Perceived changes in quality of life and glycaemic control since Omnipod initiation were assessed via an online questionnaire completed by 1,245 adults (>18 years) with T1D and current Omnipod users.3

Tailored service
Omnipod 5 is paired with Glooko for wireless data uploads, eliminating in-clinic uploads and supporting remote and in-person care. Importantly, you are provided with actionable insights to help support treatment decisions that combine CGM and insulin data, and with identification of trends for personalised care.
The Omnipod® pathway and Insulet's experienced team of Product Specialists are here to support you and your patients every step of the way.
The OmnipodPromiseTM is a customer-centric pay-per-use model designed to help you make the right treatment choices
The Pod Experience Kit provides a needle-free Pod that does not deliver insulin, which allows your patients first-hand experience of the comfort and convenience the Pod offers
A range of education and on-boarding training and resources are available, including Virtual Show and Tell sessions
Omnipod 5: tubeless, discreet and waterproof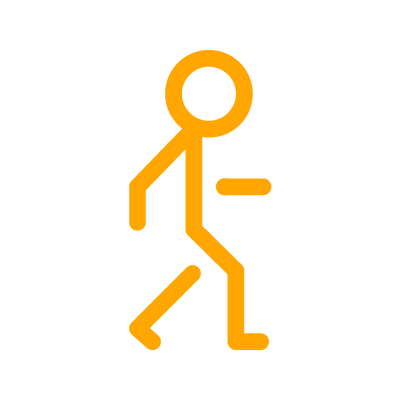 Tubeless
First AID system integrated with the Dexcom G6 sensor that has a tubeless pump. Patients can move freely, wear what they want and play sports.

Discreet
Small and lightweight.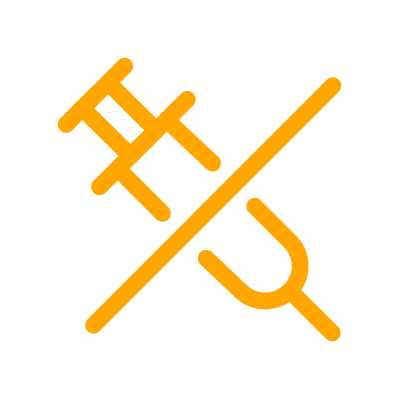 No more daily injections
1 Pod replaces up to 14 injections over 3 days*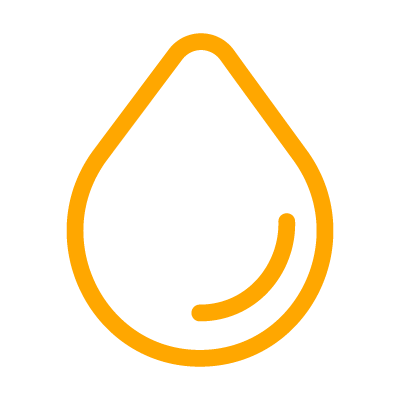 Waterproof†
No need to disconnect from AID for showering or exercise.
* 14 is the average number of injections over 3 days.5
† The Pod has an IP28 rating for up to 7.6 m (25 feet) for 60 minutes. The Omnipod® 5 controller is not waterproof. The Dexcom G6 sensor and transmitter are water-resistant and may be submerged under 2.4 m (8 feet) of water for up to 24 hours without failure when properly installed.
Arrange a meeting with an Omnipod® representative
Do you have questions about Omnipod®? Our team is happy to provide you with the information you need and help you to determine which of your patients could best benefit from Omnipod®.
Be the first to know
Stay up to date and be in the know when it comes to all things Insulet. By signing up for our mailing list, you will be in the know when it comes to training and events, Omnipod® published data and first-hand experiences from Podders®.
All screen images are examples and are for illustrative purposes only.

References
1. Brown SA et al. Diabetes Care 2021;44(7):1630-1640. 2. Sherr J et al. Diabetes Care 2022;45:1907-1910. 3. Polonsky WH et al. Diabetes Res Clin Pract 2022;190:109998. 4. Sherr J et al. Evaluation of the Omnipod® 5 automated insulin delivery System in very young children with type 1 diabetes. Presented at the American Diabetes Association, June 21, 2021 virtual meeting. 5. Chiang JL et al. Diabetes Care 2014;37:2034-2054.