Ditch Multiple Daily Injections and Long-Acting Insulin with Omnipod®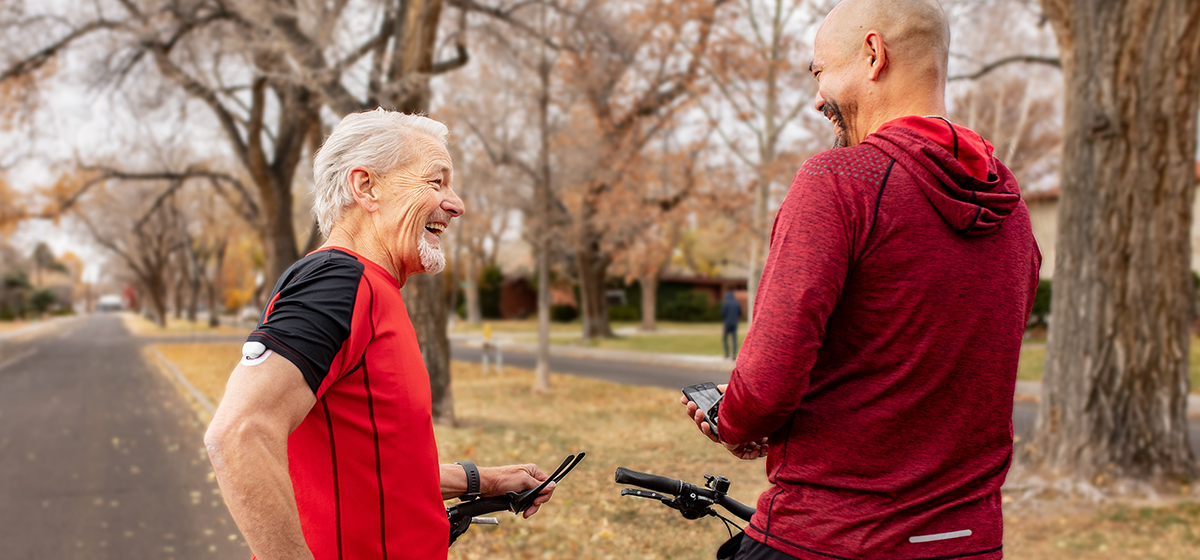 Omnipod® is covered under Medicare Part D
Our team is ready to guide you through the process of finding coverage and ensuring that Omnipod is right for your specific needs. And open enrollment is a great time to get started! Omnipod may have preferred access on select plans. Take the first step by filling out our benefits check form and our team will be in touch shortly.
97% would recommend Omnipod® to a friend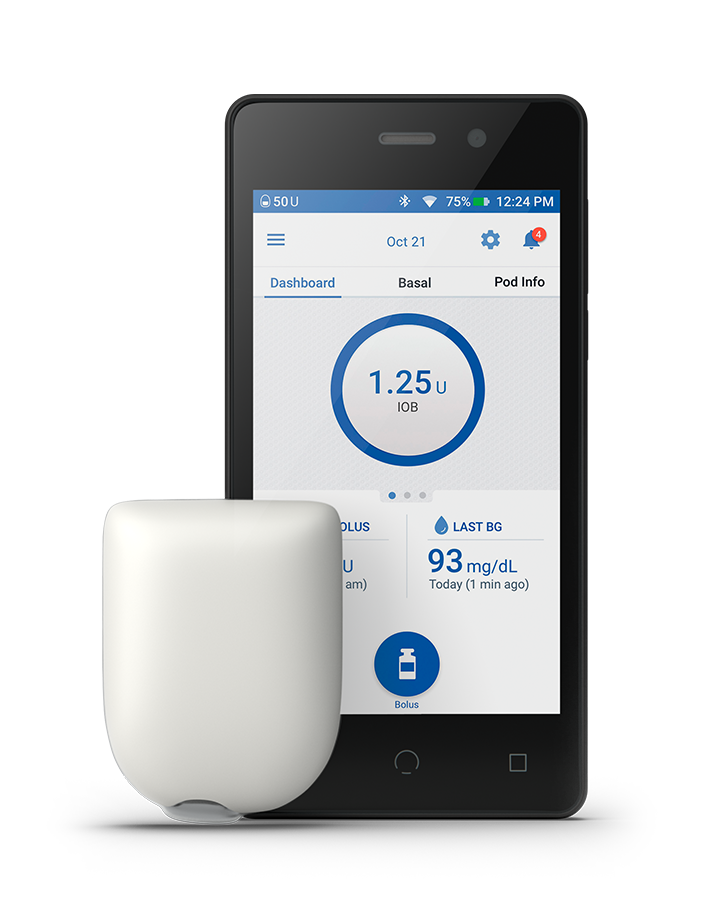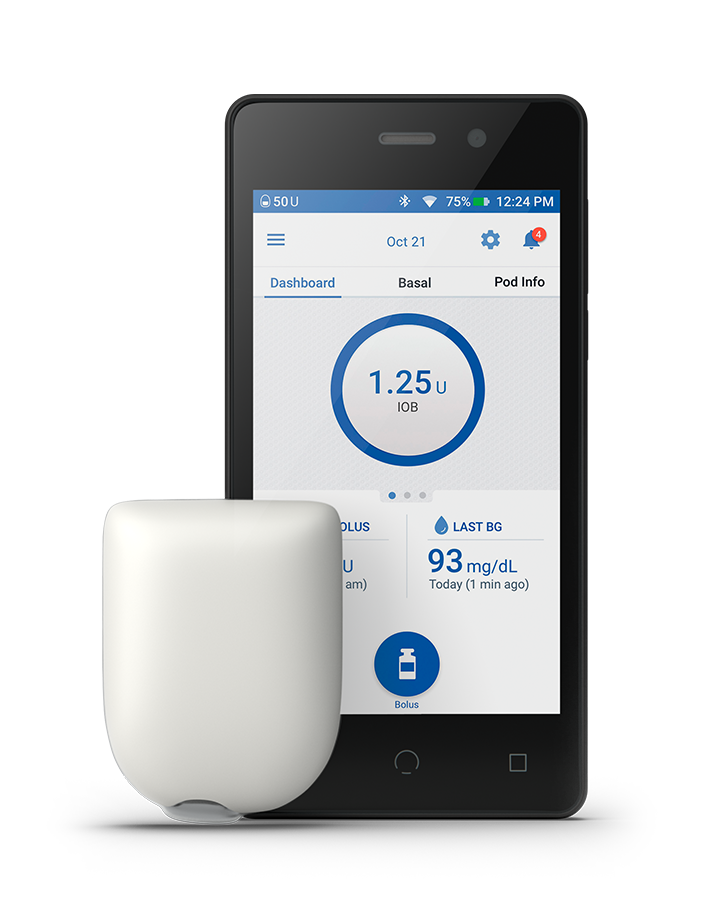 Pod shown without the necessary adhesive
Omnipod DASH® Insulin Management System
No multiple daily injections. Built-in food library to help simplify mealtime insulin math. The Pod can be worn almost anywhere you'd inject and carries up to 3 days (72 hours) of insulin. Features include:
Tubeless, wearable, waterproof*
Wireless touchscreen controller
Software updates over WIFI—stay plugged in without the plug
*The Pod has an IP28 rating for up to 25 feet for 60 minutes. The personal diabetes manager (PDM) is not waterproof.
Imagine a life without tubes, multiple daily injections or long-acting insulin
Open enrollment is a great opportunity to try Omnipod - the tubeless, wireless, continuous insulin management system. For the majority of Omnipod DASH® Medicare customers, the co-pay through the pharmacy channel is less than $50 per month.**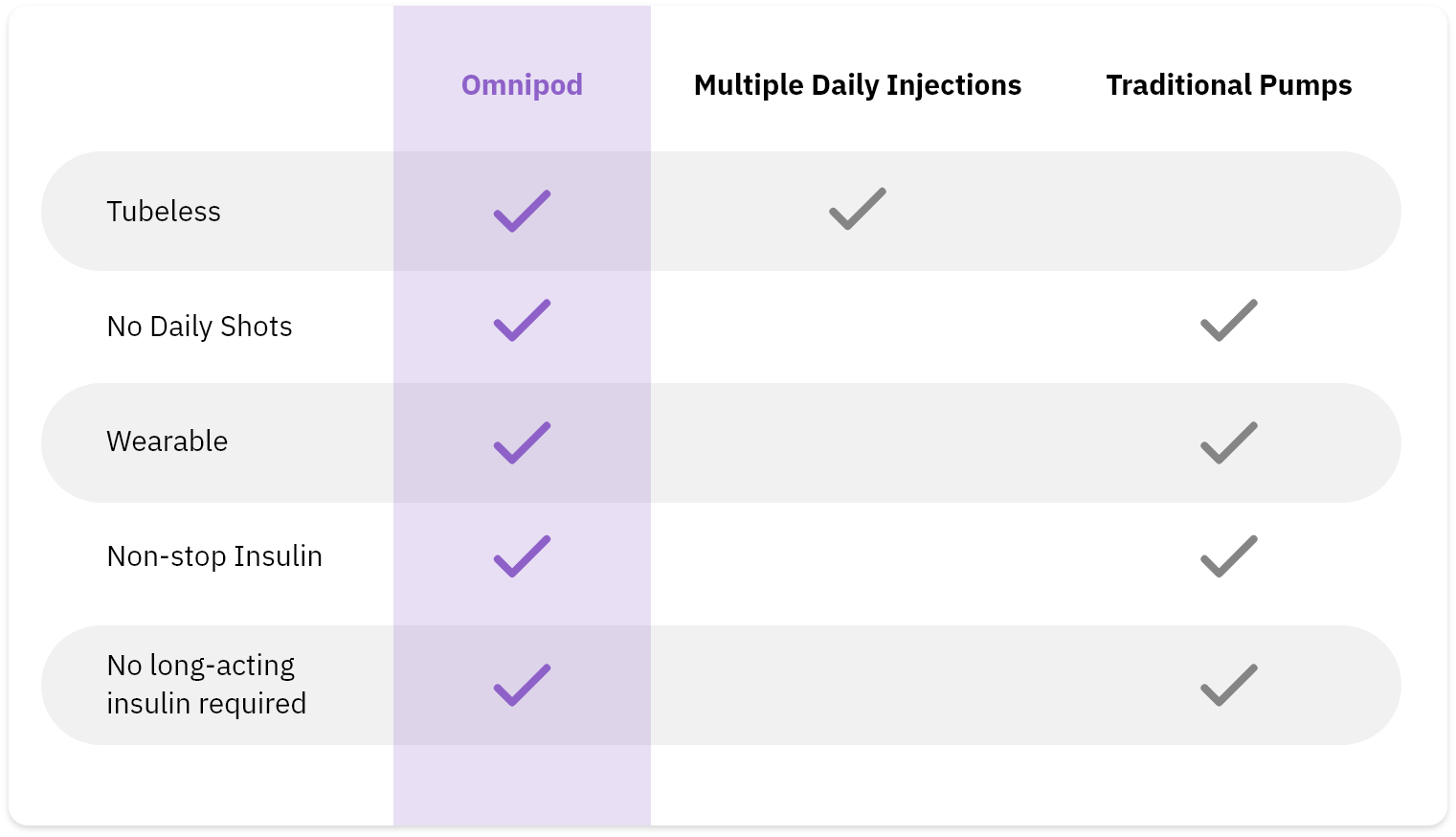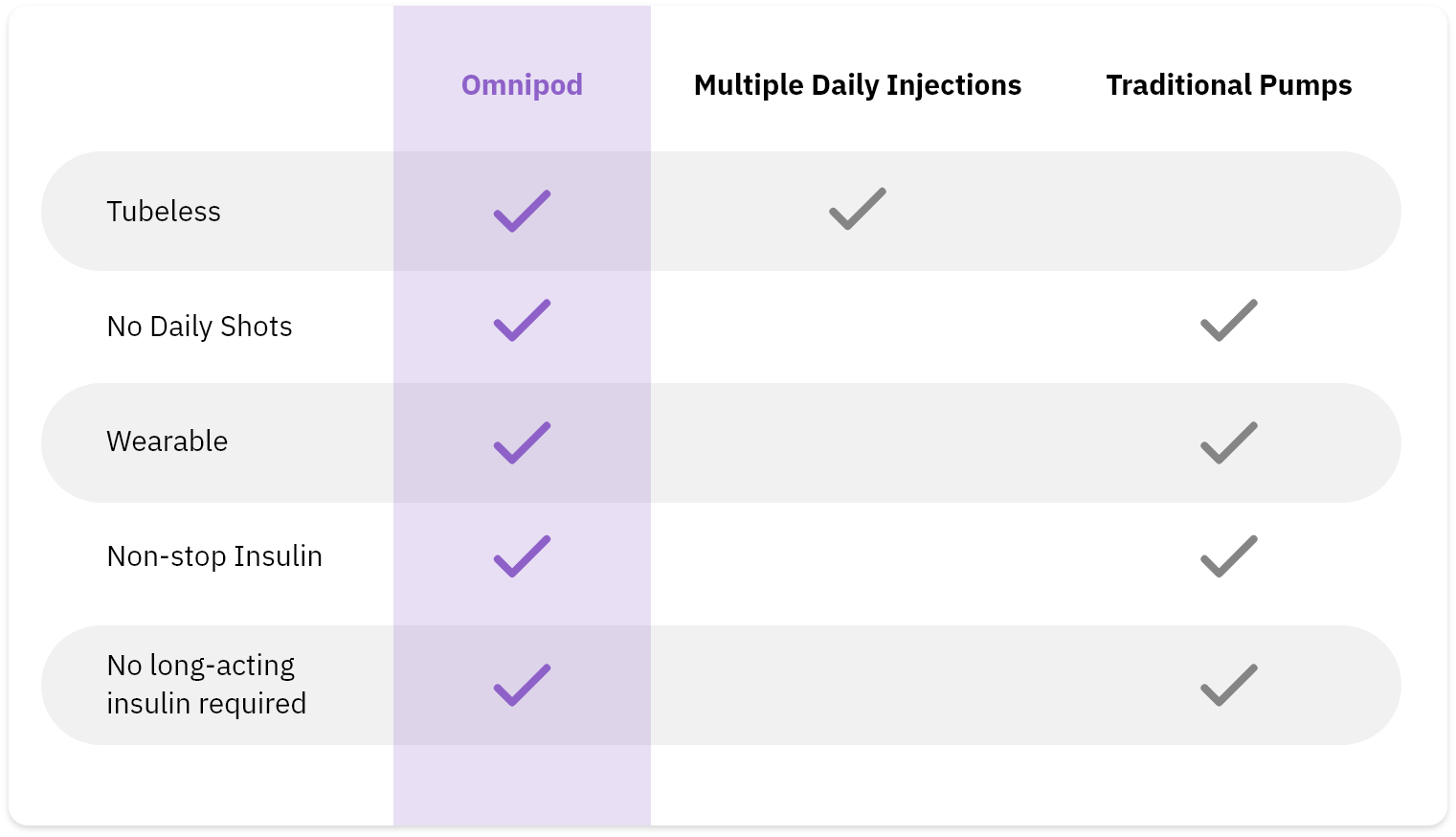 Check your Benefits
Fill out the form below and we'll send you a secure link to your email to electronically sign. An Omnipod Specialist will reach out to you directly via phone, text or email to discuss your coverage. We want to help you get started on your Omnipod journey as soon as possible.
Talk to an Omnipod Specialist
Still have more questions about the Omnipod DASH® System? Enter your information below and one of our Omnipod Specialists will call you in 24-48 hours for a one-on-one chat.
** Average calculated based on a consumption of ten (10) Pods per month. Majority defined as at least 70% of patient co-pays under $50/month. 56,012 claims between January 1, 2020 and December 31, 2020 for Medicare plans were analyzed. Actual co-pay amount depends on patient's health plan and coverage, they may fluctuate and be higher or lower than the advertised amount on a monthly bases. Source: Data on file.