Win Your Very Own Omnipod® Inflatable Pool Toy!
Show Us How You Omnipod®!
Sun's out, Pods out! Summer is here and with it all the summertime fun activities.
Thousands of Omnipod® users now enjoy life with the tubeless, waterproof†, wearable insulin Pod.
Show us, and the Omnipod Australia community, how you Omnipod, and you could be in the running to win one of 6 Inflatable Pod Pool Toys (pictured) and be featured sharing your Omnipod experience on social media!
Entering Is Easy!
Just submit a photo (which meets the criteria listed below) of yourself with your Omnipod DASH® Insulin Pump System in either or both of the following 2 categories:
1. Pod Change – show us how you fill, apply and start a Pod in a unique location/situation.
2. Summer of Omnipod – Show us how you enjoy summer with Omnipod.
Entries can be submitted to Omnipod Australia via:
1. Facebook @Omnipodau
2. Instagram @omnipodau
Entries open Friday 20th October 2023 at 9am AEDST, and close Monday 11th  December 2023 at 5pm AEDST.
Our independent guest judge, Jenna C. from @typeonevibes will judge entries and winners will be announced Friday 15th December 2023 at 5pm AEDST.
Winners will be notified in writing and will have their prize mailed to them via Australia Post.
Always read the label and follow the instructions for use.
To Be In The Running, Photos Must Meet the Following Criteria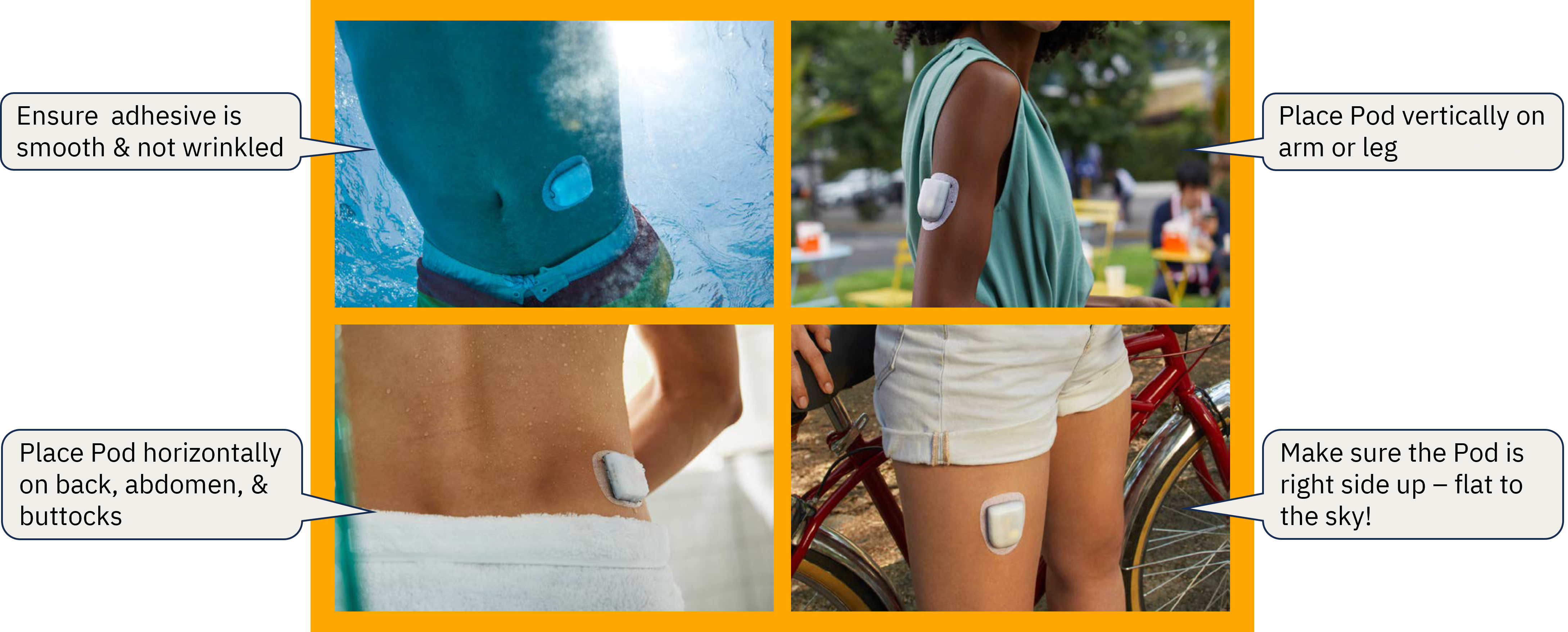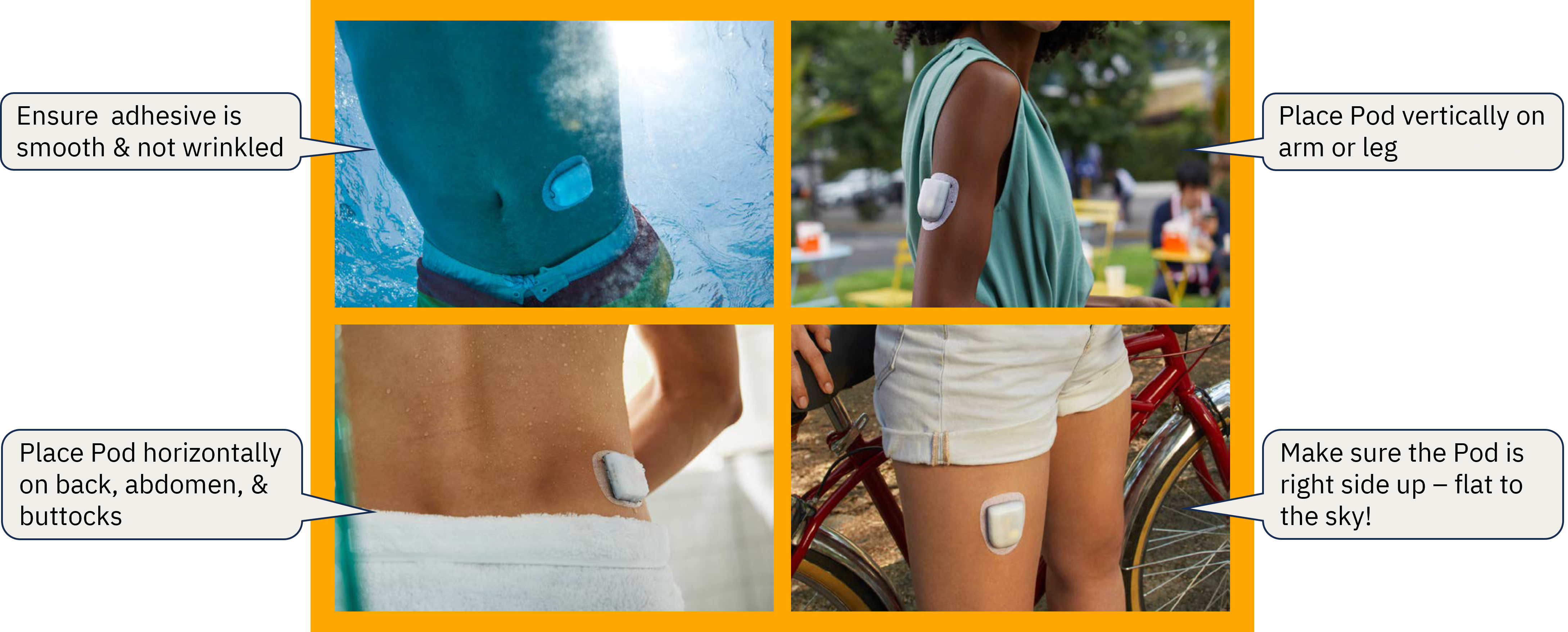 Terms and Conditions
1. This competition is a game of skill, with winning entries being judged based on the entry criteria. There is no element of chance at any point throughout the competition.
2. All entries will be judged individually on their merit. Insulet Australia pays no part in deciding the winner/s.
3. Photos that meet the following criteria will be submitted for judging: Pods must be devoid of any decoration and placed in accordance with the Podder Preparation & Placement Guide.
4. Entries can be submitted by people over the age of 18. If you are under 18, please ask your parent or guardian to enter on your behalf.
5. Entries are restricted to current Australian Omnipod Users who have received appropriate training from their Healthcare Professional.
6. Winner/s are chosen based on the skill and originality of their submission. Winners will be announced on our social media channels and notified in writing and will have their prize mailed to them via Australia Post.
7. In order to process your entry, we may need to contact you for further information concerning your name and contact details including name, age, postcode, phone number and email address. By submitting an entry, you are providing your express consent to be contacted by Direct Message.
8. In order to send you Insulet updates and marketing messages and texts, to call you for marketing purposes, and to tailor our marketing content via any Insulet marketing channels (i.e., email marketing or third-party advertising platforms), we need to collect use and disclose your personal information, including health information. We may transfer your personal information outside of Australia, to countries which may not protect your personal information in line with the Privacy Act 1988. If you submit an entry via DM to us, you provide your express consent to this processing of your personal and health information for these purposes. Please see our Privacy Policy for more information and for information on how you can withdraw your consent.
9. All photos submitted for judging will become the property of Insulet Corporation upon the signature of a Model Release Form and used in accordance with our privacy policy and all applicable laws.